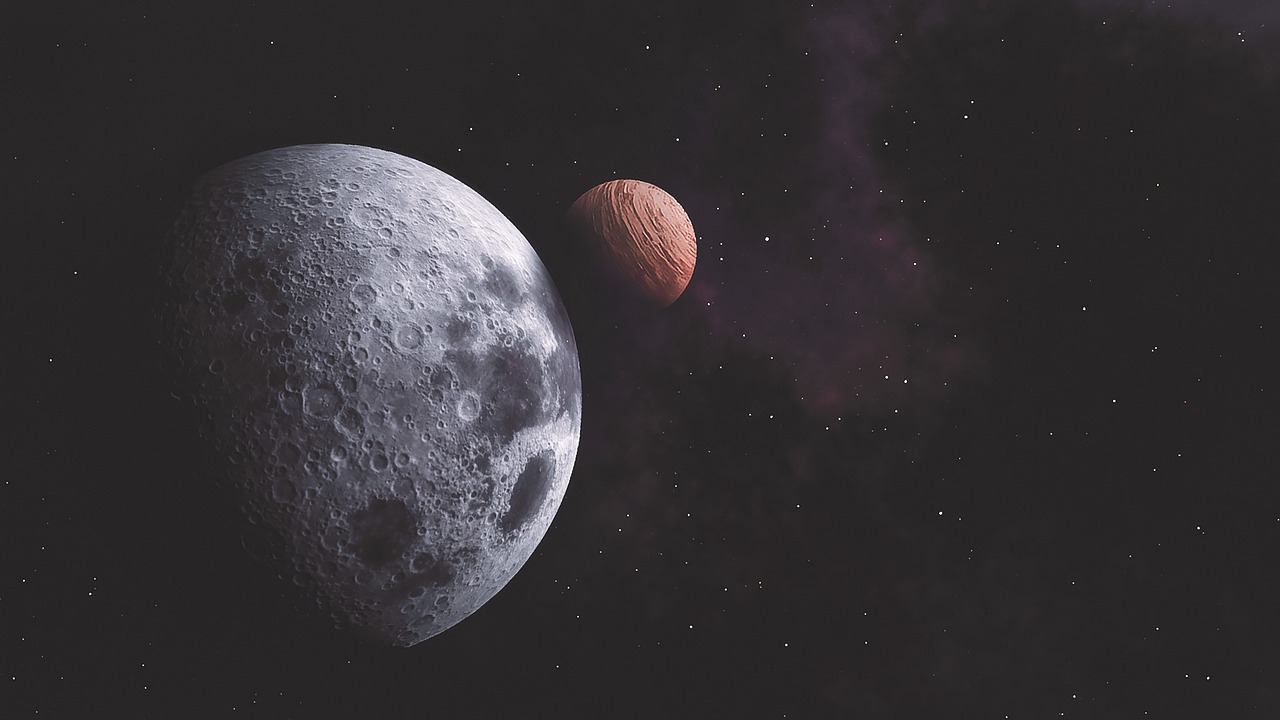 Pre-reading questions:
I will read each question. Then, please answer them.
Are you fond of watching TV shows, movies, and documentaries about space? Why do you enjoy them?
What do you think are the most exciting recent discoveries or developments in the field of space exploration, and why do you find them interesting?
Vocabulary:
I will read the words, meanings, and sample sentences. Then, repeat after me.
fascinate /FAS-uh-neyt/

[verb] – to interest someone a lot
As a history buff, I am fascinated by the stories of brave warriors who fought in epic battles and changed the course of history.

requirement /ri-KWAHYUHR-muhnt/

[noun] – something that you must do, or something you need
To apply for a student visa, the embassy has a strict requirement that you provide proof of financial support.

scrutinize /SKROOT-n-ahyz/

[verb] – to examine something very carefully in order to discover information
Before submitting your essay, make sure to scrutinize it thoroughly for errors in grammar, spelling, and punctuation.

ensure /en-SHOOR/

[verb] – to make something certain to happen
It's important to ensure that you have all the necessary ingredients before you start cooking a recipe.

basically /BEY-sik-lee/

[adverb] – used when referring to the main or most important characteristic or feature of something
Basically, the idea behind recycling is to reduce the amount of waste that ends up in landfills and to conserve natural resources.
Article reading:
Please read the whole article. Then, I will check your pronunciation and intonation.
The great unknown beyond Earth's atmosphere has always fascinated mankind. But thanks to the pioneering efforts of the United States factory, the cosmos is becoming less mysterious by the day. This factory is a hub of innovation, creating spacecraft that will enable humans to explore new worlds and push the boundaries of our knowledge.
The meticulous attention to detail paid in the manufacturing process is awe-inspiring. The spacecraft being created are tailored to fit the requirements of specific missions, with every component being scrutinized to ensure their durability and reliability in the harsh environment of space. From advanced computers to sleek exteriors, each spacecraft is a masterpiece of engineering and design. As we look to the future, the significance of this factory's work cannot be overstated. The spacecraft they create will be key to humanity's ongoing exploration of the universe, enabling us to learn more about the cosmos and our place within it. The future holds great promise, and it is due in no small part to the efforts of the talented individuals working in this factory.
Basically, a factory in the United States is doing really important work in space exploration. They're helping us learn more about the universe, and they're doing things that no one thought were possible before. It's really exciting because there's so much we don't know yet, and this factory is helping us discover more every day.
Comprehension questions
I will read each question. Then, please answer them based on the article.
What has always fascinated mankind?
What is the United States factory doing to make the cosmos less mysterious?
What is the significance of the factory's work?
Who is working in the factory, and why are they important?
Why is the future exciting, according to the article?
Discussion questions
I will read each question. Then, please answer them.
What do you know about the history of space exploration, and what role has the moon played in that history?
Have you ever visited a space museum or exhibition, and if so, what did you learn? If not, would you like to visit one? Why or why not?
Do you agree that space exploration is a valuable pursuit for humanity, and that it is worth investing resources into?
Do you agree that the moon is an important target for space exploration, and that future moon missions could have significant scientific and societal benefits? Why or why not?
What do you think are some of the risks associated with space exploration, and how can these risks be mitigated?
Listening: