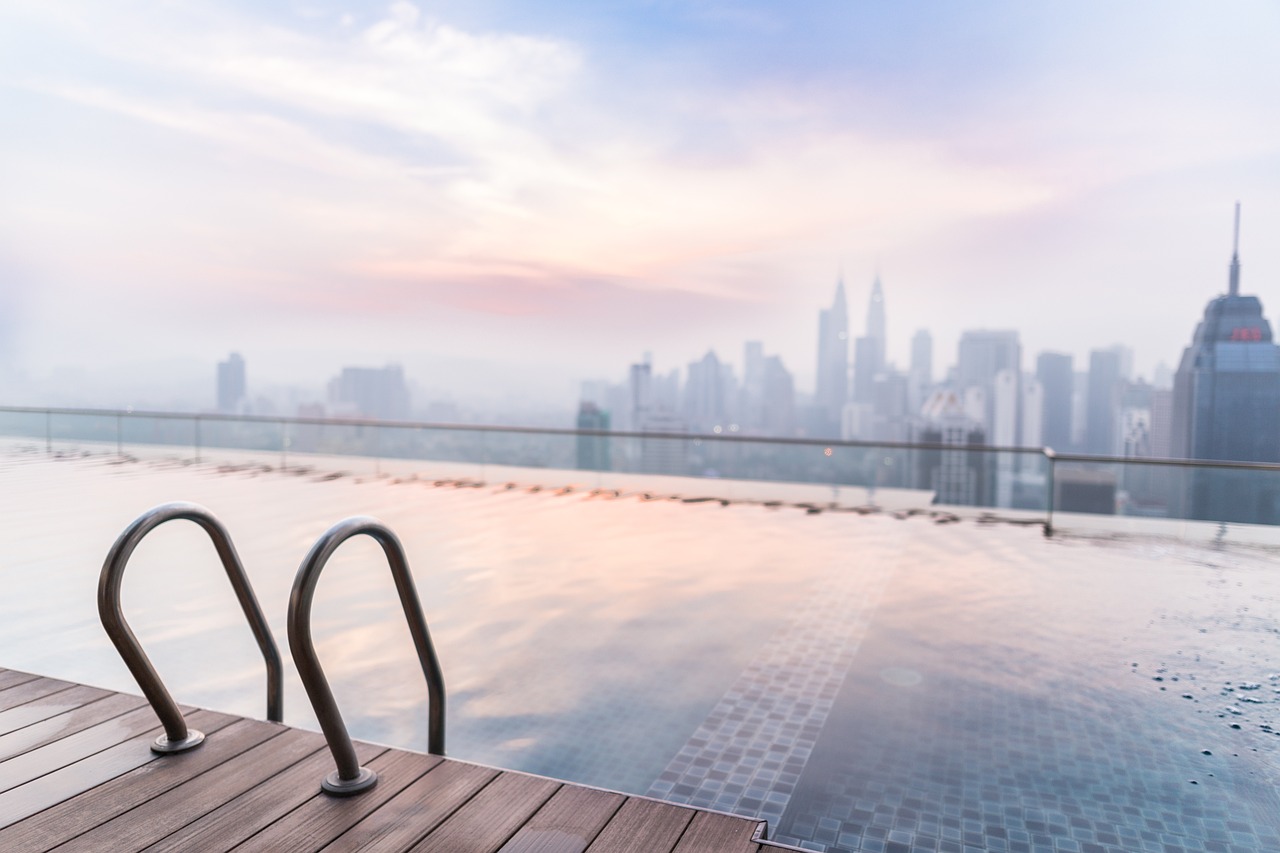 Vocabulary:
I will read the words, meanings, and sample sentences. Then, repeat after me.
lavish /LAV-ish/

[adjective] – large in quantity and expensive or impressive:
At the grand ball, the wealthy guests were dressed in lavish gowns and tuxedos, adorned with diamonds and other precious gems.

tasteful /TEYST-fuhl/

[adjective] – attractive and chosen for style and quality
My sister's new apartment is decorated with tasteful furniture and beautiful artwork that complement each other, giving the place a cozy and inviting feel.

tranquility /trang-KWIL-i-tee/

[noun] – a peaceful, calm state, without noise, violence, worry, etc.
After a long day at work, I like to sit by the lake and enjoy the tranquility of nature, listening to the sound of the water and the birds singing in the distance.

retreat /ri-TREET /

[noun] – a period of time used to pray and study quietly, or to think carefully, away from normal activities and duties
During her meditation retreat, Lisa disconnected from the outside world and focused on self-reflection, taking the time to quietly study and pray in order to find inner peace.

hospitality /hos-pi-TAL-i-tee/

[noun] – the act of being friendly and welcoming to guests and visitors
The hospitality of the locals in the small village was outstanding, as they warmly welcomed us into their homes and shared their traditional food and culture with us.
Article reading:
Please read the whole article. Then, I will check your pronunciation and intonation.
Listen up, folks! If you're looking for a lavish getaway in the heart of Qatar's capital city, Doha, then you've got to check out Raffles and Fairmont hotels. This place is a real gem that will sweep you off your feet with its opulent amenities and luxurious lifestyle.
The hotel boasts over 500 rooms and suites, each designed to provide the utmost comfort and luxury. The rooms are spacious and decorated with tasteful furnishings that blend modern and traditional styles, creating a warm and welcoming ambiance. Guests can choose from a range of room types, from Deluxe Rooms to Executive Suites, each featuring floor-to-ceiling windows that offer stunning views of the city skyline. The Raffles and Fairmont Doha are more than just hotels; they are experiences. The hotel features several restaurants that offer an array of cuisines, from traditional Qatari dishes to international fare. Guests can enjoy fine dining at the hotel's signature restaurant, The Ritz-Carlton, or relax over a cup of coffee at the Cafe Trottoir. The hotel's Willow Stream Spa is a sanctuary of calm and tranquility, offering a wide range of treatments designed to rejuvenate and revitalize the body and mind. Guests can also take advantage of the hotel's state-of-the-art fitness center, indoor and outdoor swimming pools, and tennis courts.
The Raffles and Fairmont Doha are Qatar's luxurious jewels. Its impressive design, outstanding service, and top-notch amenities offer the perfect retreat for business or pleasure. With breathtaking views, exceptional hospitality, and a prime location, it's one of the most desirable hotels in Doha.
Discussion Questions:
I will read each question. Then, please answer them.
Have you ever stayed at a hotel that provided a warm and welcoming ambiance? What made it feel that way?
Which type of room would you prefer to stay in—a Deluxe Room or an Executive Suite—and why?
Do you agree that the blend of modern and traditional styles in the hotel's room design creates a warm and welcoming ambiance?
What do you think makes the Raffles and Fairmont hotels in Doha stand out from other luxury hotels in the city?
In your opinion, what makes a hotel desirable for both business and pleasure travelers?
Summarization
Please summarize the whole article using your own words and expressions. You will have one minute to prepare before you answer.
Describe:
Please explain the definition of each word listed below based on your understanding. You can provide example sentences if needed.
getaway
capital
gem
spacious
revitalize
Listening: