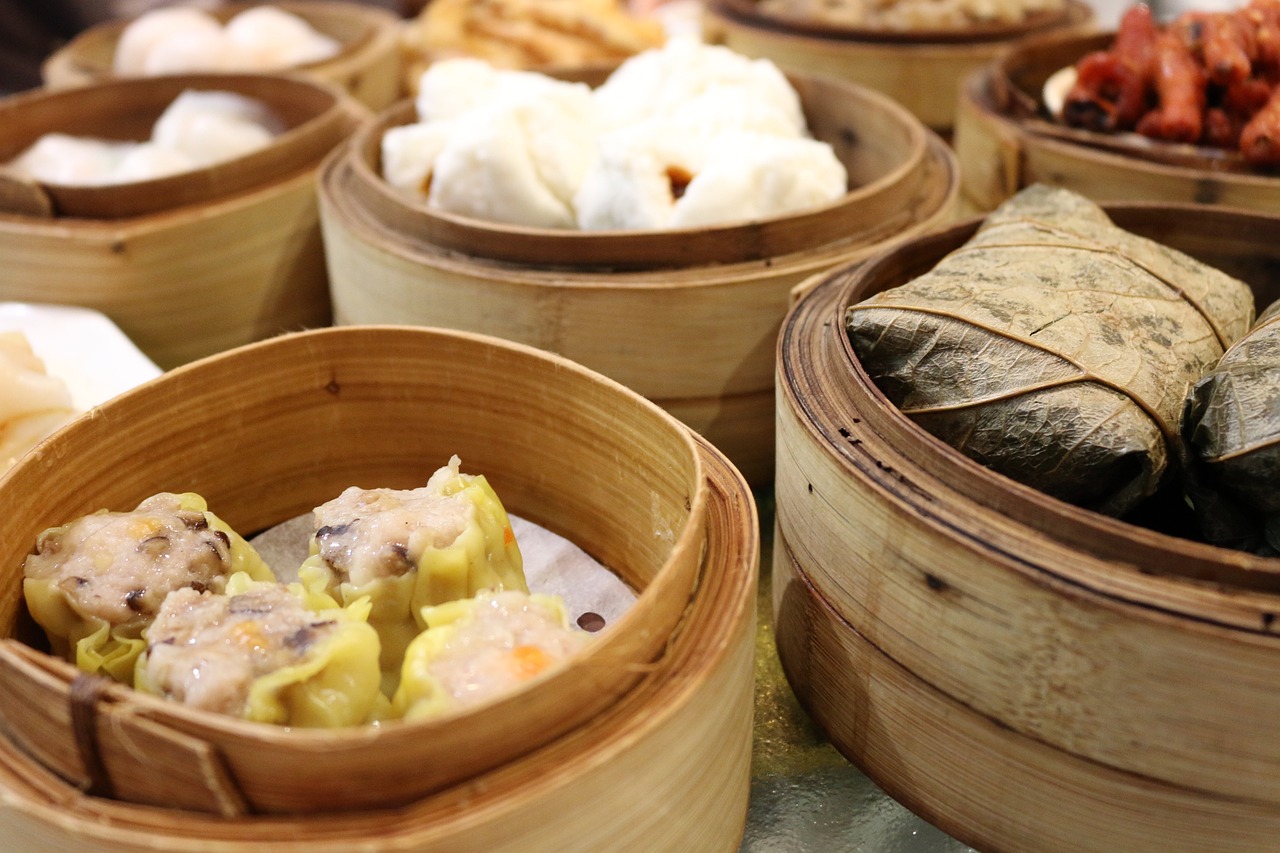 Pre-reading questions:
I will read each question. Then, please answer them.
講師がそれぞれの質問を読むので答えましょう。
Have you ever eaten at a Chinese restaurant before?
Have you heard of any famous Chinese restaurants in your area?
Vocabulary:
I will read the words, meanings, and sample sentences. Then, repeat after me.
単語、意味、例文を読みます。講師に続いて音読しましょう。
district /DIS-trikt /

[noun] – an area of a country or town that has fixed borders that are used for official purposes, or that has a particular feature that makes it different from surrounding areas
The school is located in the downtown district of the city.

peaceful /PEES-fuhl/

[adjective] – quiet and calm
The park is a peaceful place to relax and enjoy nature.

occasion /uh-KEY-zhuhn/

[noun] – a special or formal event
We usually have a big family dinner on special occasions like birthdays and holidays.

service /SUR-vis /

[noun] – a government system or private organization that is responsible for a particular type of activity, or for providing a particular thing that people need
My school offers a bus service for students who live far away from the campus.

surprisingly /ser-PRAHY-zing-lee/

[adverb] – unexpectedly or in a way that is unusual
Surprisingly, I found a ten-dollar bill on the sidewalk while walking to school this morning.
Article reading:
Please read the whole article. Then, I will check your pronunciation and intonation.
記事を音読しましょう。講師はあなたの発音とイントネーションを確認します。
Sazenka in Tokyo's Minami-Azabu district is a hidden gem for anyone looking for a unique dining experience with a Chinese twist. The restaurant offers an elegant atmosphere and an authentic menu made with fresh local ingredients.
Sazenka stands out not only for its exquisite cuisine but also for its stunning decor. The restaurant's traditional Chinese lanterns and tranquil garden provide a peaceful setting, making it the perfect spot for a special occasion or a romantic dinner. The attention to detail is impeccable, with carefully curated tableware and exceptional service that will make you feel like royalty. Despite its luxurious ambiance, Sazenka is surprisingly affordable for a Michelin-starred restaurant, with lunch sets starting at just ¥15,000 ($110). For a more indulgent experience, the tasting menu is a must-try. From the crispy Peking duck to the flavorful seafood dishes, each dish is a masterpiece that showcases the chef's expertise and passion for Chinese cuisine.
Sazenka in Tokyo is a must-visit for a special dining experience. It offers great food, an elegant atmosphere, and attentive service. Don't miss out on this hidden gem in Minami-Azabu.
True or False:
Read the sentences and identify if they are true or false based on the article.
文章を読んで、記事に基づいて正誤を答えましょう。
Sazenka is a Chinese restaurant located in Tokyo's Minami-Azabu district.
The restaurant is known for its affordable menu.
Sazenka's decor includes traditional Chinese lanterns and a garden.
The restaurant is not suitable for romantic dinners or special occasions.
The restaurant does not use fresh, local ingredients in its dishes.
Fill in the blanks:
Choose the correct word from the table then fill in the blanks.
適切な言葉を選んで空欄を埋めましょう。
| | | | | |
| --- | --- | --- | --- | --- |
| district | peaceful | occasion | service | surprisingly |
The movie was ______ good, even though I didn't expect to enjoy it.
The new library will serve the residents of this ______.
The cafeteria ______ is very efficient, and you can get your food quickly during lunchtime.
After a long day, I like to take a ______ walk by the river.
It's a special ______, so let's dress up and make it a memorable night!
Listening: