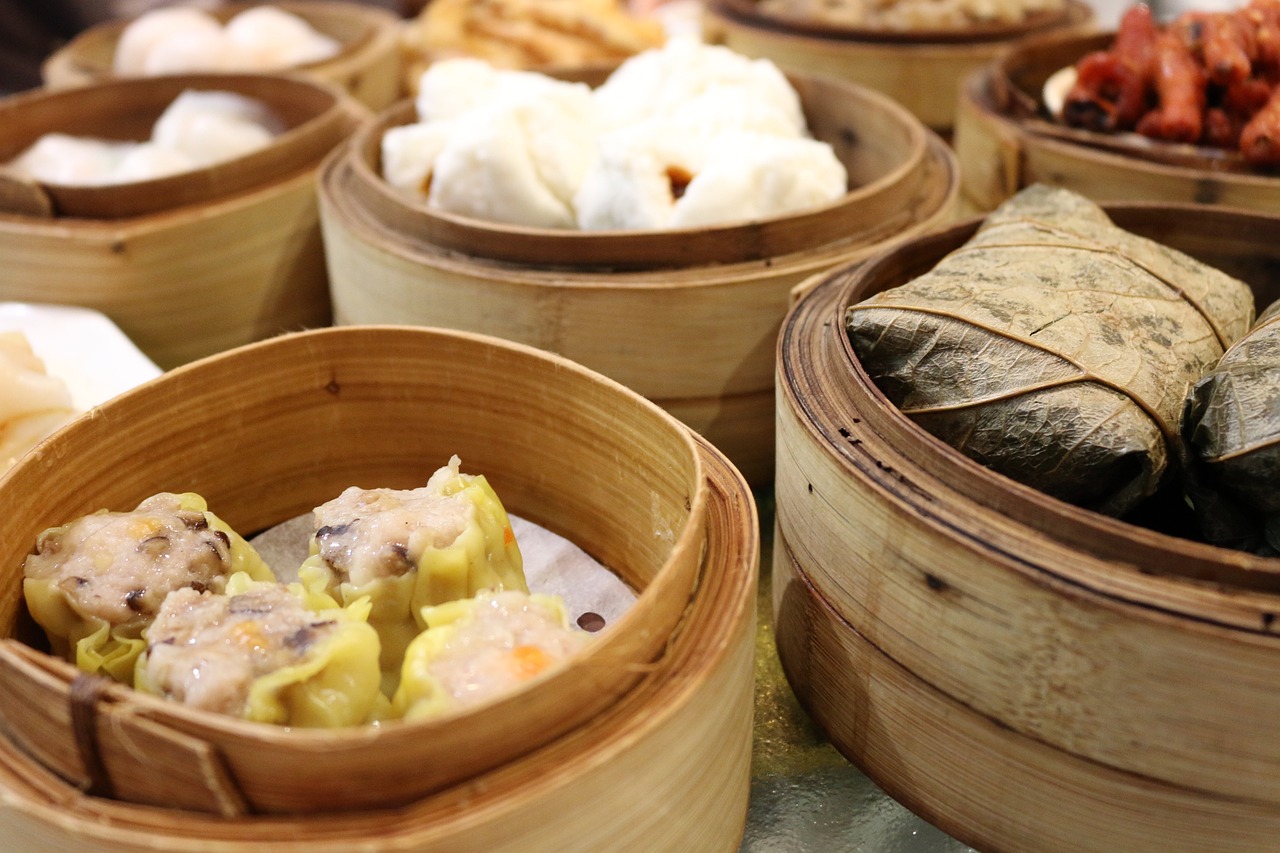 Pre-reading questions:
I will read each question. Then, please answer them.
What are some popular dishes served at Chinese restaurants?
How important is the ambiance of a restaurant to you?
Vocabulary:
I will read the words, meanings, and sample sentences. Then, repeat after me.
impress /im-PRES/

[verb] – to cause someone to admire or respect you
During her presentation, the new student impressed her classmates with her knowledge and confident delivery.

culinary /KYOO-luh-ner-ee/

[adjective] – connected with cooking or kitchens
The culinary arts program at the local college is highly regarded and attracts aspiring chefs from all over the world.

feature /FEE-cher/

[noun] – a typical quality or an important part of something
The main feature of the new smartphone is its large, high-resolution screen, which makes it perfect for watching videos and playing games.

impeccable /im-PEK-uh-buhl/

[adjective] – perfect, with no problems or bad parts
The service at the fancy restaurant was impeccable; the waiter was attentive and polite and made sure everything was perfect for our dining experience.

ambiance /AM-bee-uhns/

[noun] – the character of a place or the quality it seems to have
The cozy café had a warm and welcoming ambiance, with soft lighting, comfortable seating, and the sound of soothing music playing in the background.
Article reading:
Please read the whole article. Then, I will check your pronunciation and intonation.
When it comes to dining in Tokyo, the city never fails to impress. From world-renowned sushi and ramen to high-end French cuisine, Tokyo is a culinary paradise. However, if you're craving something different with a Chinese twist, Sazenka is the perfect spot for you. Located in the heart of the bustling Minami-Azabu district, Sazenka is a hidden gem that offers a unique dining experience that is hard to forget.
What sets Sazenka apart is not only its exquisite menu but also its beautiful decor. The restaurant is adorned with traditional Chinese lanterns, and its serene garden provides a tranquil and relaxing atmosphere. The menu features authentic Chinese dishes made with only the freshest ingredients from local farmers and fishermen. Sazenka also pays great attention to detail, providing impeccable service and carefully curated tableware to make each guest feel special. Despite its luxurious ambiance, Sazenka is surprisingly affordable for a Michelin-starred restaurant, with lunch sets starting at just ¥15,800 ($110). For those who want to indulge in a lavish dining experience, the restaurant's tasting menu is a must-try. Sazenka is the perfect place to explore the flavors of Chinese cuisine while immersing yourself in a unique dining experience.
In conclusion, Sazenka is not just a restaurant but a destination for an unforgettable culinary experience. Tokyo's best-kept secret, with exquisite flavors of Chinese cuisine and a peaceful ambiance, is waiting for you. Come visit and discover the hidden gem yourself.
Comprehension questions
I will read each question. Then, please answer them based on the article.
What is Sazenka?
Where is Sazenka located?
What kind of atmosphere does Sazenka provide?
What is the must-try menu at Sazenka?
Why should someone visit Sazenka?
Discussion questions
I will read each question. Then, please answer them.
What is your favorite Chinese dish? Could you tell me about it?
Do you prefer dining at upscale restaurants or more casual ones? Why?
Do you agree that Tokyo is home to some of the world's most renowned restaurants?
What do you think makes a restaurant worth visiting, aside from the food?
What do you think are some of the challenges that restaurants face when trying to provide a unique dining experience for their guests?
Listening: