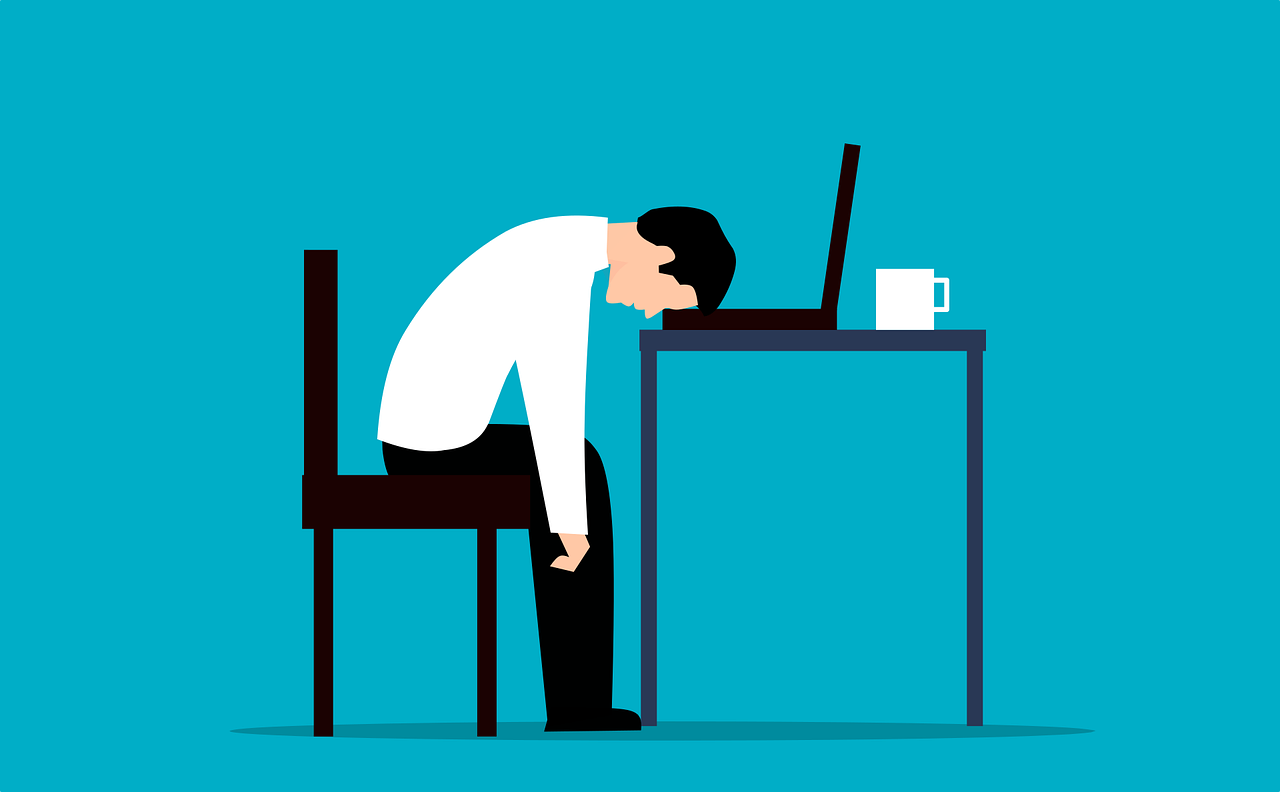 Vocabulary:
I will read the words, meanings, and sample sentences. Then, repeat after me.
disillusioned /di-suh-LOO-zhnd/

[adjective] – disappointed and unhappy because of discovering the truth about something or someone that you liked or respected
After his internship at the law firm, John felt disillusioned with the legal profession, as he realized it wasn't as glamorous as he thought.

hashtag /HASH-tag/

[noun] – used on social media for describing the general subject of a Tweet or other post (= message)
When posting about her new art project on social media, Sarah made sure to include the hashtag #arttherapy to help others discover the benefits of creating art for mental health.

underappreciated /UHN-der-uh-PREE-shee-ey-tid/

[adjective] – not valued or appreciated highly enough.
The school custodian is an underappreciated member of the staff who works hard to keep the school clean and safe for everyone, but rarely receives the recognition they deserve.

fulfilling /fool-FIL-ing/

[adjective] – making you feel happy and satisfied
Volunteering at the local animal shelter is a fulfilling experience that allows you to give back to the community while also spending time with adorable furry friends.

pursue /per-SOO/

[verb] – to try to achieve
Despite facing many challenges, Anna is determined to pursue her dream of becoming a doctor and is working hard to make it a reality.
Article reading:
Please read the whole article. Then, I will check your pronunciation and intonation.
Are you feeling burned out and disillusioned with your job? If so, you're not alone. Young people all over the world are taking to TikTok to share their reasons for quitting their jobs, using the hashtag #quittok. From long hours and low pay to toxic work environments, these workers are fed up with being undervalued and underappreciated.
Many of these young people are realizing that there's more to life than just working to pay the bills. They want to find work that's meaningful and fulfilling, which allows them to have a good work-life balance. They're willing to take risks and try new things, even if it means stepping outside of their comfort zones. But quitting your job isn't always easy, especially if you don't have a backup plan. That's why it's important to take the time to reflect on what you really want out of your career and to make a plan for how you're going to get there. You may need to invest in yourself by learning new skills or taking on a side hustle while you're job searching.
In the end, quitting your job can be a scary but empowering decision. It's a chance to take control of your life and pursue your dreams, no matter how big or small they may be. So if you're feeling stuck in your job, take a page from the #quittok trend and start exploring your options. Who knows where it might take you?
Discussion Questions:
I will read each question. Then, please answer them.
Is TikTok popular among the younger generation in your country? If so, why do you think so? If not, what other social media apps are popular? Could you tell me about them?
How do you address a coworker or classmate if there are issues that need to be resolved between the two of you?
Do you agree that finding work that's meaningful and fulfilling is important to many young people?
Do you think taking risks and stepping outside of your comfort zone is necessary to find a fulfilling career? Why or why not?
How do you think societal expectations or cultural norms impact people's career choices and decisions to stay or leave a job?
Summarization
Please summarize the whole article using your own words and expressions. You will have one minute to prepare before you answer.
Describe:
Please explain the definition of each word listed below based on your understanding. You can provide example sentences if needed.
quit
undervalued
comfort zone
reflect
realize
Listening: