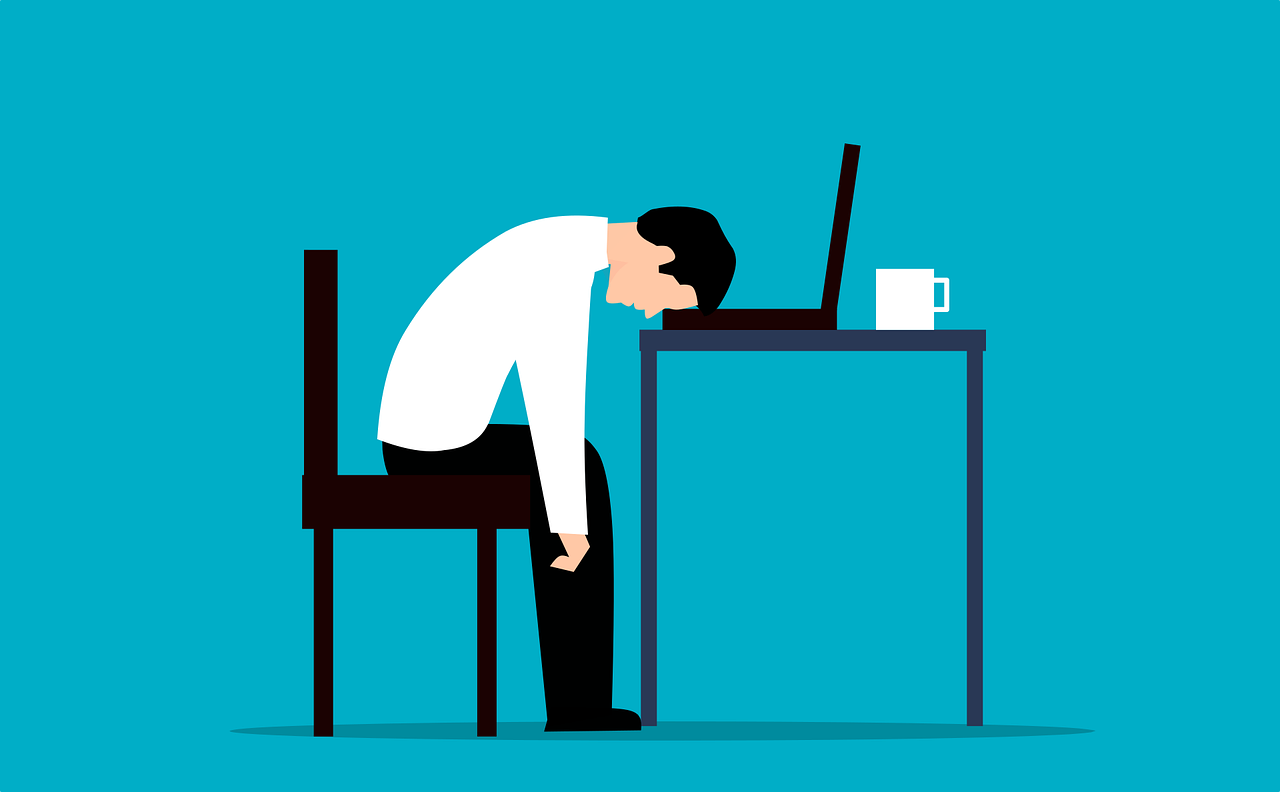 Pre-reading questions:
I will read each question. Then, please answer them.
講師がそれぞれの質問を読むので答えましょう。
Have you experienced burnout in your current job/in school?
Do you feel fulfilled right now?
Vocabulary:
I will read the words, meanings, and sample sentences. Then, repeat after me.
単語、意味、例文を読みます。講師に続いて音読しましょう。
decision /dih-SIZH-uhn/

[noun] – a choice that you make about something after thinking about several possibilities
Making a decision can be tough, but it's important to think about the consequences before you choose.

career /kuh-REER/

[noun] – the job or series of jobs that you do during your working life, especially if you continue to get better jobs and earn more money
Mary wants to become a doctor because she thinks helping people will be a fulfilling career.

involve /in-VOLV/

[verb] – to include or require as a necessary part or step
Cooking a cake involves mixing the ingredients, pouring the batter into a pan, and baking it in the oven.

allow /uh-LOU/

[verb] – to give permission for someone to do something, or to not prevent something from happening
My parents allow me to stay up late on weekends, but during the week, I have to go to bed early.

stuck /stuhk /

[adjective] – in a difficult situation, or unable to change or get away from a situation
I'm stuck in traffic and running late for my meeting.
Article reading:
Please read the whole article. Then, I will check your pronunciation and intonation.
記事を音読しましょう。講師はあなたの発音とイントネーションを確認します。
Young people unhappy with their jobs are using TikTok to express frustration with the hashtag #quittok.
However, quitting a job can be a daunting decision, particularly if you don't have a backup plan. It's crucial to take some time to reflect on your career aspirations and develop a plan to achieve them. This might involve investing in yourself by acquiring new skills or working on a side hustle while searching for a new job. With determination and hard work, you can find work that provides you with a sense of purpose and fulfillment.
Ultimately, quitting a job can be a liberating decision that allows you to take control of your life and pursue your dreams. If you're feeling stuck in your job, take inspiration from the #quittok trend and start exploring your options. Who knows? You might just find a new career path that excites you and brings you the happiness and satisfaction you're looking for. So don't be afraid to take the leap and make a change. Your future self will thank you for it!
True or False:
Read the sentences and identify if they are true or false based on the article.
文章を読んで、記事に基づいて正誤を答えましょう。
Young people express their job dissatisfaction using #quittok on TikTok.
Quitting a job is a difficult decision to make, especially without a backup plan.
It's important to reflect on your career goals before quitting your job.
Acquiring new skills and developing a plan can help you achieve your career aspirations.
It's easy to find a new career path that excites you.
Fill in the blanks:
Choose the correct word from the table then fill in the blanks.
適切な言葉を選んで空欄を埋めましょう。
| | | | | |
| --- | --- | --- | --- | --- |
| decision | career | involve | allow | stuck |
The rules of the game ______ each player to take two turns per round.
After much thought and consideration, John finally made the ______ to study abroad next semester.
Playing soccer ______ kicking the ball, passing it to your teammates, and trying to score a goal in the opponent's net.
Tom has always been interested in technology, so he's decided to pursue a ______ in computer science.
My brother was ______ with a difficult math problem, so I helped him solve it.
Listening: