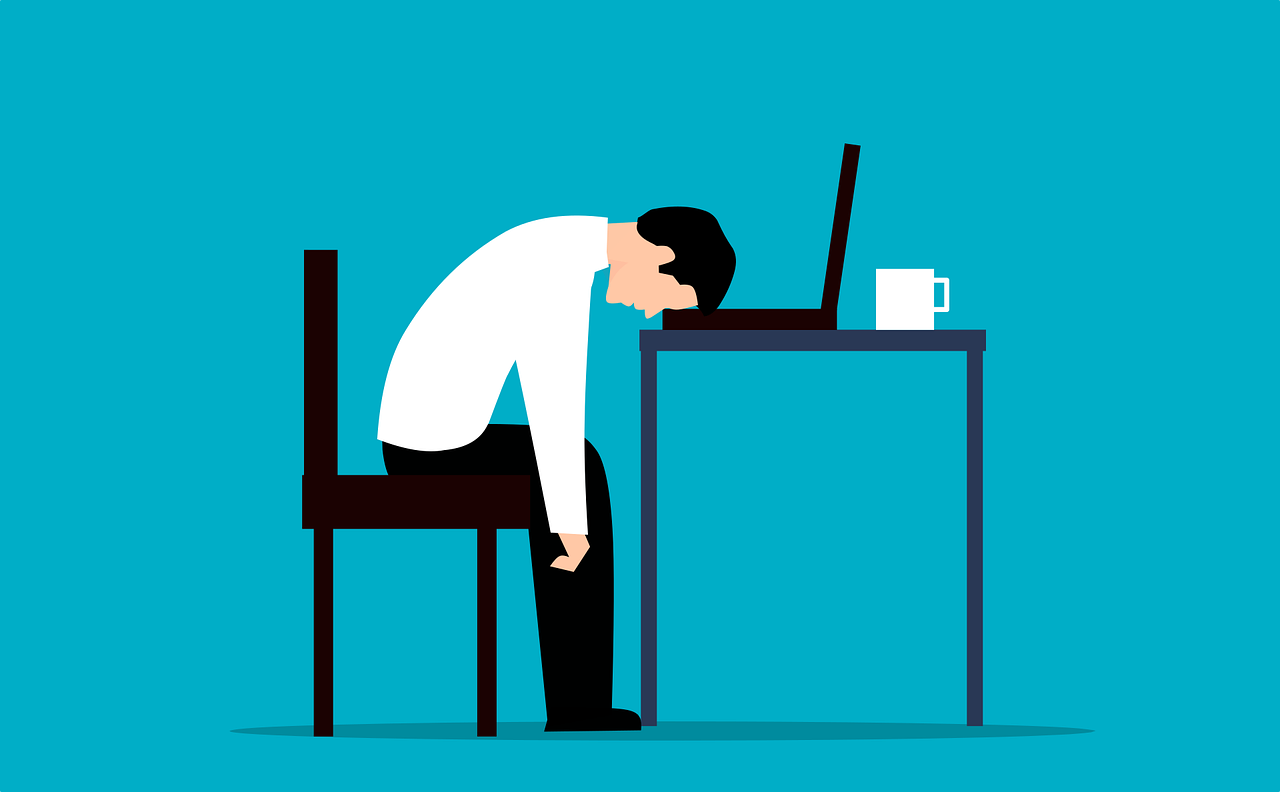 Pre-reading questions:
I will read each question. Then, please answer them.
What are some common reasons why people decide to quit their jobs?
What are some best practices for using TikTok?
Vocabulary:
I will read the words, meanings, and sample sentences. Then, repeat after me.
express /ik-SPRES/

[verb] – to show a feeling, opinion, or fact
When you write an essay, it is important to express your ideas clearly and concisely so that your readers can understand your point of view.

frustration /fruh-STREY-shuhn /

[noun] – the feeling of being annoyed or less confident because you cannot achieve what you want, or something that makes you feel like this
Learning a new language can sometimes lead to frustration, especially when you are trying to express yourself but cannot find the right words.

backup /BAK-uhp/

[noun] – (someone or something that provides) support or help, or something that you have arranged in case your main plans, equipment, etc. go wrong
Before you make any changes to your computer, it's a good idea to create a backup of your important files so that you don't lose them if something goes wrong.

crucial /KROO-shuhl/

[adjective] – extremely important or necessary
It is crucial to study for your exams if you want to do well and pass your classes.

inspiration /in-spuh-REY-shuhn/

[noun] – someone or something that gives you ideas for doing something
Watching successful people share their stories can be a great source of inspiration, motivating us to work harder to achieve our own goals.
Article reading:
Please read the whole article. Then, I will check your pronunciation and intonation.
Many young people are unhappy with their jobs and are using TikTok to express their frustration. They feel tired, disappointed, and unappreciated due to long hours, low pay, and a negative work environment. They're using the hashtag #quittok to share their experiences.
Many of these individuals want to find work that is not just a means of paying bills but also provides them with a sense of purpose and fulfillment. They are ready to take risks and venture outside their comfort zones to find the right career path. However, quitting a job can be challenging, particularly if you do not have a backup plan. Therefore, it is crucial to take some time to reflect on your career aspirations and develop a plan to achieve them. It might involve investing in yourself by acquiring new skills or working on a side hustle while searching for a new job.
Ultimately, quitting a job can be a daunting yet empowering decision that allows you to take control of your life and pursue your dreams, no matter how big or small they are. Therefore, if you are feeling stuck in your job, take inspiration from the #quittok trend and start exploring your options. Who knows? You might discover a new career path that excites you and brings you a sense of fulfillment.
Comprehension questions
I will read each question. Then, please answer them based on the article.
What is the reason why many young people are unhappy with their jobs?
What do many of these individuals want to find in their jobs apart from just paying bills?
What can make quitting a job challenging?
What could be done to invest in oneself and explore new career paths?
How can quitting a job be described as both daunting and empowering?
Discussion questions
I will read each question. Then, please answer them.
Is TikTok popular among the younger generation in your country? If so, why do you think so? If not, what other social media apps are popular? Could you tell me about them?
How do you address a coworker or classmate if there are issues that need to be resolved between the two of you?
Do you agree that finding work that's meaningful and fulfilling is important to many young people?
Do you think taking risks and stepping outside of your comfort zone is necessary to find a fulfilling career? Why or why not?
How do you think societal expectations or cultural norms impact people's career choices and decisions to stay or leave a job?
Listening: