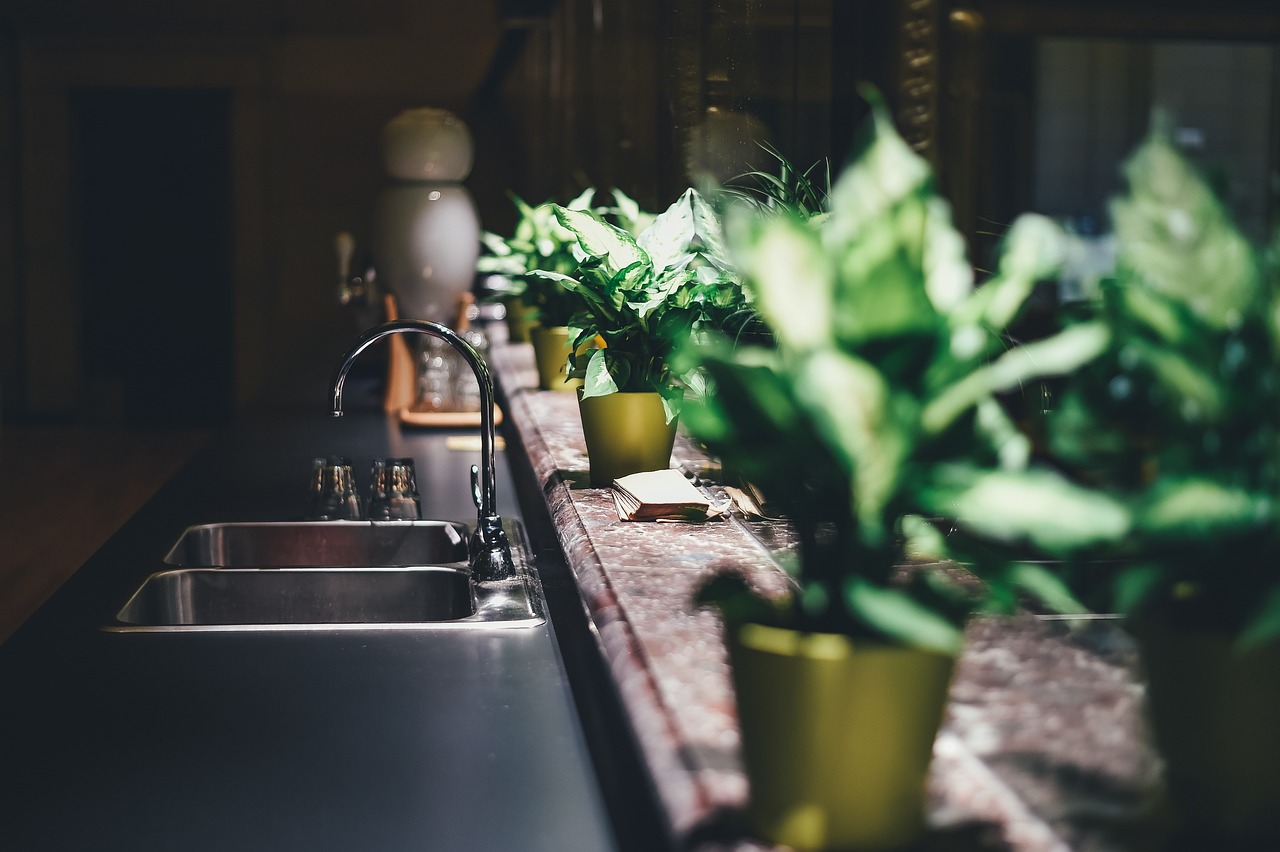 Pre-reading questions:
I will read each question. Then, please answer them.
What are some benefits of having indoor plants?
How can indoor plants impact mood and mental health?
Vocabulary:
I will read the words, meanings, and sample sentences. Then, repeat after me.
effective /ih-FEK-tiv/

[adjective] – successful or achieving the results that you want:
Effective studying habits can help students achieve their academic goals.

chemical /KEM-i-kuhl/

[noun] – any basic substance that is used in or produced by a reaction involving changes to atoms or molecules
In chemistry class, we learned about the different properties of chemical elements and how they interact with each other.

reduce /ri-DOOS/

[verb] – to become or to make something become smaller in size, amount, degree, importance, etc.
To reduce plastic waste, we should try to use reusable containers instead of disposable ones.

stress /stress/

[noun] – great worry caused by a difficult situation, or something that causes this condition
Too much stress can have negative effects on our mental and physical health, so it's important to find healthy ways to manage it.

varied /VAIR-eed/

[adjective] – containing or changing between several different things or types
Eating a varied diet that includes fruits, vegetables, and whole grains can help ensure that we get all the nutrients we need.
Article reading:
Please read the whole article. Then, I will check your pronunciation and intonation.
Are you looking for a simple yet effective way to improve the quality of life in your home? Look no further than indoor plants! Not only do they add a touch of natural beauty to your living space, but they also have numerous health benefits. Here are the ways that indoor plants can enhance your home.
First and foremost, indoor plants act as natural air purifiers, removing harmful chemicals from the air and creating a healthier living environment. They also have a positive impact on mental well-being, as studies have shown that being around plants can reduce stress levels and promote feelings of happiness and fulfillment. In addition, incorporating indoor plants into your home can create a calming and peaceful atmosphere that promotes relaxation and tranquility.
From improving air quality to boosting mental health, the benefits of indoor plants are numerous and varied. And with so many easy-to-care-for options available, there's no reason not to bring a bit of nature into your home. So why not add a few plants to your decor today and start enjoying the many benefits that they provide? Your body and mind will thank you for it!
Comprehension questions
I will read each question. Then, please answer them based on the article.
How can indoor plants improve the quality of life in your home?
What is the primary benefit of indoor plants for air quality?
How can being around indoor plants positively impact mental well-being?
What kind of atmosphere can indoor plants create in your home?
Why is it easy to care for indoor plants?
Discussion questions
I will read each question. Then, please answer them.
Have you ever had an indoor plant? If so, what kind was it, and how did you care for it? If not, would you like to have one? Why or why not?
Have you ever visited a botanical garden or greenhouse? If so, what did you enjoy most about the experience? If not, what can you learn from visiting these places?
Do you agree that indoor plants can reduce stress levels and boost your mood?
Would you consider adding indoor plants to your home decor after reading the article? Why or why not?
Do you think indoor plants are a good way to promote a healthier and happier living space? How can this impact your daily life?
Listening: