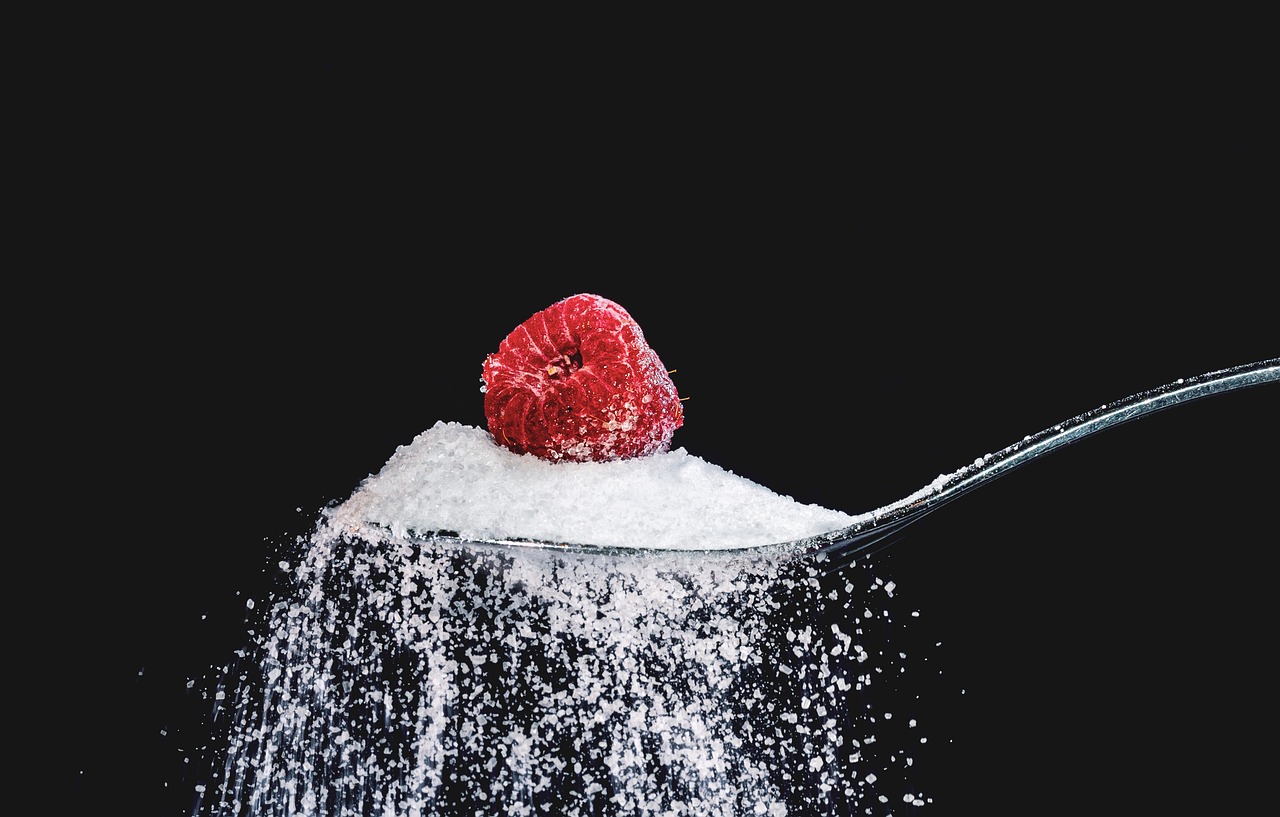 Pre-reading questions:
I will read each question. Then, please answer them.
講師がそれぞれの質問を読むので答えましょう。
Is too much sugar good for your health?
Is it easy to avoid foods with too much sugar?
Vocabulary:
I will read the words, meanings, and sample sentences. Then, repeat after me.
単語、意味、例文を読みます。講師に続いて音読しましょう。
expert /EK-spurt/

[noun] – a person with a high level of knowledge or skill relating to a particular subject or activity
To solve the country's health crisis, the government asked for the help of health experts.

although /awl-THOH/

[conjunction] – despite the fact that
Although he is scared of reptiles, he still chose a snake as a pet.

obvious /OB-vee-uhs /

[adjective] – easy to see, recognize, or understand
He easily chose a color of dress for his daughter because it's obvious that she liked red.

disease /dih-ZEEZ/

[noun] – illness of people, animals, plants, etc., caused by infection or a failure of health rather than by an accident
Alzheimer's is a disease that causes memory loss and impairs one's ability to think and make decisions.

control /kuhn-TROHL/

[verb] – to order, limit, or rule something, or someone's actions or behaviour
In an attempt to control her son's eating habits, the mother hid all the snacks in the basement.
Article reading:
Please read the whole article. Then, I will check your pronunciation and intonation.
記事を音読しましょう。講師はあなたの発音とイントネーションを確認します。
Studies show that eating too much sugar has bad effects on your health. Because of this, experts suggest that the amount of added sugar intake should be limited to a maximum of 10% of a person's total calories in a day. Although this may seem obvious, health experts still call for further investigation before making recommendations.
Added sugar or 'free sugar' are sugars that are added to processed foods to sweeten and preserve them. Table sugar and sugar in honey, juice, and syrups are also examples of added sugar. Several studies have linked these sugars to conditions like obesity, cancer, high blood pressure, and other cardiovascular diseases. Because of these findings, the amount of added sugar intake has been lowered to just about 6 teaspoons a day.
To help people control their sugar intake, health experts suggest watching what they eat, avoiding sugary drinks, choosing fruits over processed desserts, avoiding fast food, and being careful about the amount of sugar consumed.
True or False:
Read the sentences and identify if they are true or false based on the article.
文章を読んで、記事に基づいて正誤を答えましょう。
Experts recommend against the consumption of added sugar.
Added sugar has negative effects on health.
Sugar in honey, juice, and syrup is not considered added sugar.
Added sugar does not cause obesity or high blood pressure.
Avoiding fast food and sugary drinks is one way to avoid added sugar.
Fill in the blanks:
Choose the correct word from the table then fill in the blanks.
適切な言葉を選んで空欄を埋めましょう。
| | | | | |
| --- | --- | --- | --- | --- |
| expert | although | obvious | disease | control |
The villagers built a dam to ______ the river's flow.
It was easy to guess where he lived because it was ______ from his accent.
Unsure of how to contain the new virus, the council asked for the help of ______.
______ there were empty seats on the other side of the room, they still chose to sit next to us.
The woman spent most of her life in the hospital because of her ______.
Listening: