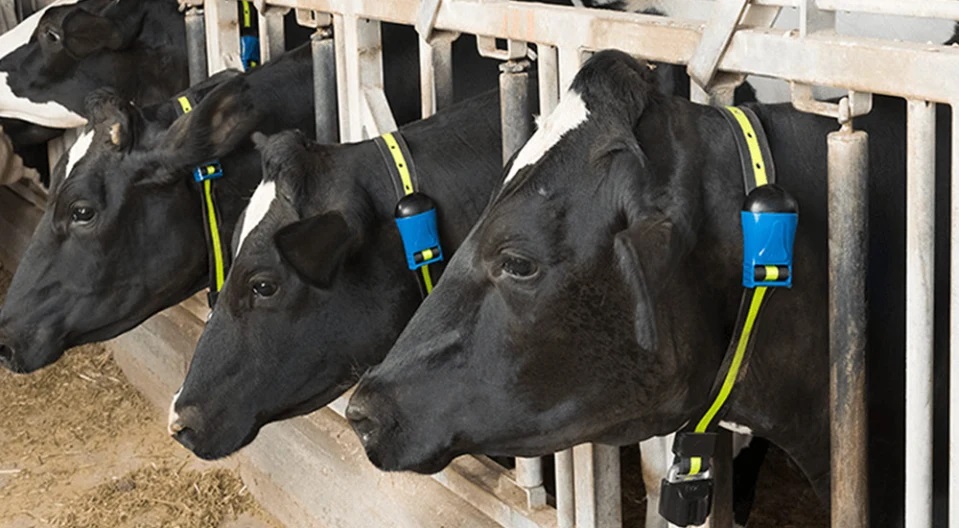 Vocabulary:
I will read the words, meanings, and sample sentences. Then, repeat after me.
patch /pach/

[noun] – a small piece of material that can be stuck to the skin, to monitor vital parameters or from which particular substances can be absorbed into the body
Emily's younger brother had a fever, so their mother placed a fever-reducing patch on his back to help lower his temperature.

yield /yeeld/

[noun] – an amount of something positive, such as food or profit, that is produced or supplied
The farmer was pleased with the high yield of corn from his field this year, as it exceeded his expectations.

accounting for /uh-KOUN-ting fawr/

[phrasal verb] – to form the total of something
When calculating the total expenses, make sure you are accounting for all the additional costs, such as taxes and shipping fees.

nutritional /noo-TRISH-uhn-l/

[adjective] – relating to nutrition
The cereal box proudly displayed a label highlighting its nutritional benefits, including high fiber and essential vitamins.

provider /pruh-VAHY-der/

[noun] – a company or organization that sells a particular type of product or service
The internet service provider installed a high-speed connection in our home, ensuring fast and reliable internet access.
Article reading:
Please read the whole article. Then, I will check your pronunciation and intonation.
The market for wearable devices such as smartwatches and smart patches has experienced significant growth, with consumers projected to spend nearly $100 billion. Stellapps, a tech startup based in Bangalore, aims to expand the wearables market into farming. The company has developed a device called "mooON," which functions like a Fitbit for cattle. By combining the information about their activity levels with data entered by farmers and vets into a smartphone app, Stellapps can provide reminders for routine protocols and help farmers manage their animals more effectively, leading to increased milk yields. Three million dairy farmers in India are currently using Stellapps' technology, covering 36,000 villages and accounting for over 13.5 million liters of milk daily. The company raised $18 million in funding in October 2021. Stellapps uses technology to improve various aspects of India's dairy industry, including measuring the nutritional content of milk, standardizing pricing, monitoring milk volume to prevent dilution or theft, and ensuring traceability from farm to processing plant.
India is the world's largest milk producer, but its dairy industry remains fragmented and largely unindustrialized, with smallholders owning only a few cows. Productivity is often low on these small farms compared to larger operations in countries like the United States. Stellapps is not the only Indian startup working on modernizing the industry through smart technology. Prompt, Farmtree by Inhof Technologies, and Herdman by Vetware are other examples of companies leveraging data to transform the industry. Stellapps monetizes its product through cooperatives and service providers rather than charging farmers directly. The company is also developing a portal to map the origin and journey of milk, catering to quality-conscious consumers.
Discussion Questions:
I will read each question. Then, please answer them.
Have you personally used any wearable devices, like smartwatches or fitness trackers? How have they benefited your daily life or health routines?
If you were a dairy farmer, how do you think incorporating wearable technology, such as "mooON" by Stellapps, would change the way you manage your livestock? What specific challenges would it help you address?
As a consumer, is it important for you to know the origin and journey of the milk you purchase?
Can you think of any potential drawbacks or concerns associated with using wearable devices in the farming industry? How would you personally address or mitigate those concerns?
How do you see the integration of technology, like wearable devices and data analytics, transforming traditional industries like dairy farming? What benefits do you believe it brings, and are there any potential drawbacks that need to be considered?
Summarization
Please summarize the whole article using your own words and expressions. You will have one minute to prepare before you answer.
Describe:
Please explain the definition of each word listed below based on your understanding. You can provide example sentences if needed.
wearable devices
smartwatch
startup
dairy farmer
quality-conscious
Listening: