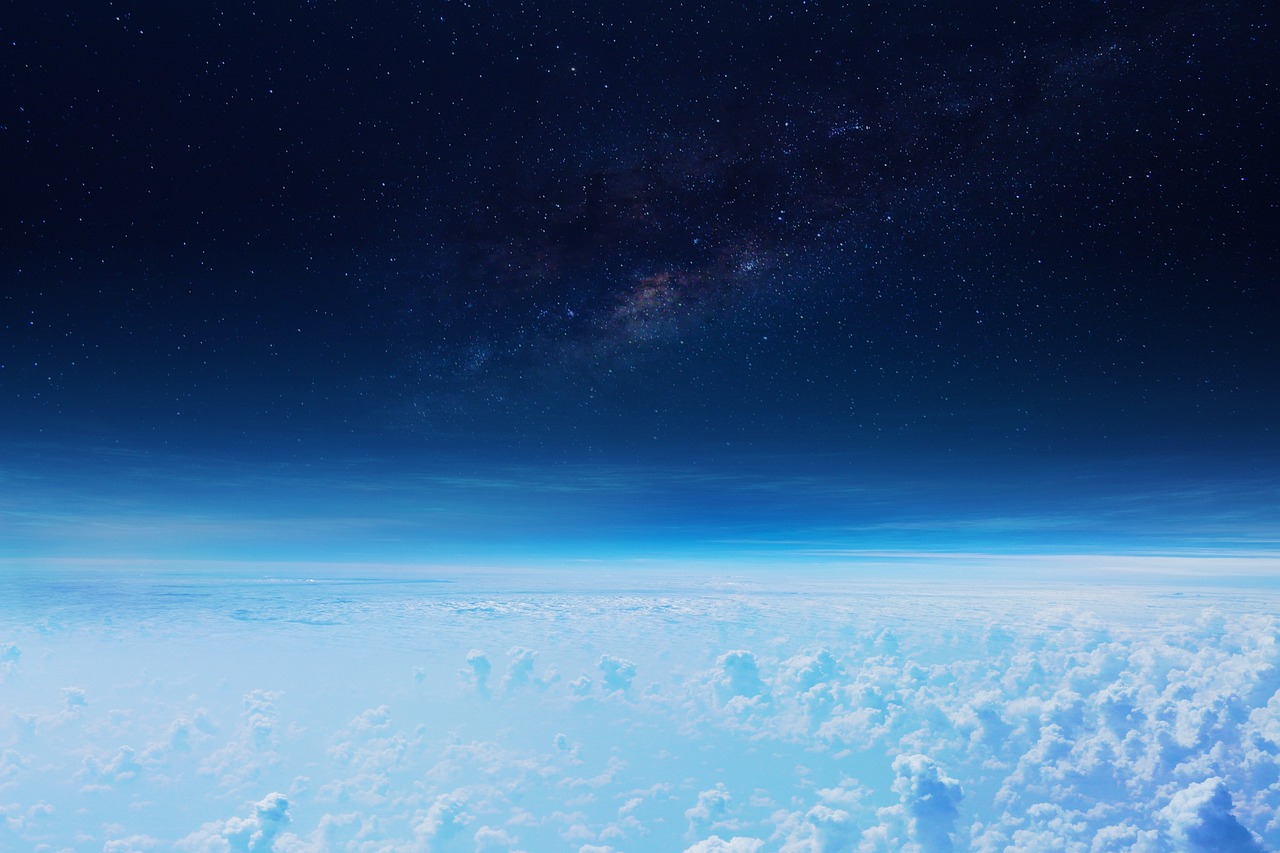 Pre-reading questions:
I will read each question. Then, please answer them.
講師がそれぞれの質問を読むので答えましょう。
Have you ever been on an exciting dinner date?
Do you think dinner on the edge of outer space is a good idea?
Vocabulary:
I will read the words, meanings, and sample sentences. Then, repeat after me.
単語、意味、例文を読みます。講師に続いて音読しましょう。
revolutionary /rev-uh-LOO-shuh-ner-ee/

[adjective] – completely new and having a great effect
The social media platform offered a revolutionary approach to connecting people from all around the world.

mysterious /mi-STEER-ee-uhs/

[adjective] – strange, not known, or not understood
The old abandoned house had a mysterious aura, making people curious about its history.

expansion /ik-SPAN-shuhn/

[noun] – the increase of something in size, number, or importance
The city's population growth led to the expansion of schools and the construction of new educational facilities.

partnership /PAHRT-ner-ship/

[noun] – an agreement between organizations, people, etc. to work together
The partnership between the school and the local library promoted literacy and provided students with access to a wider range of books.

demonstrate /DEM-uhn-streyt/

[verb] – to show or make something clear
The speaker used real-life examples to demonstrate the importance of teamwork in achieving success.
Article reading:
Please read the whole article. Then, I will check your pronunciation and intonation.
記事を音読しましょう。講師はあなたの発音とイントネーションを確認します。
Zephalto, a French company, is introducing Celeste, a revolutionary dining experience combined with a high-altitude balloon journey. Unlike traditional restaurants, Celeste will feature a rotating team of chefs who can create their own menus, allowing for creativity and personalized guest experiences. Some chefs may serve the meal before the balloon journey, adding a mysterious twist. To ensure safety and expertise, Zephalto worked with France's space agency, CNES, and partnered with Airbus. The balloon used for Celeste will be helium-powered and meet rigorous European Aviation Safety Agency certifications.
Zephalto has conducted three test flights and plans to conduct a full journey test later this year. Flights will be open to all ages without any training necessary, making them accessible to anyone. Although initially starting in France, Zephalto has ambitious global expansion plans. With its emphasis on creative freedom, safety, and partnerships with famous organizations, Celeste promises an exceptional dining experience. Zephalto's successful test flights, partnerships, and future goals demonstrate their commitment to making Celeste an extraordinary and accessible adventure for all.
True or False:
Read the sentences and identify if they are true or false based on the article.
文章を読んで、記事に基づいて正誤を答えましょう。
Zephalto is a French company introducing the dining experience at Celeste.
Celeste is a new dining experience onboard a high-altitude balloon journey.
Zephalto partnered with France's space agency, CNES, and Airbus.
The balloon used for Celeste will be powered by hydrogen.
Zephalto has no plans to expand Celeste's operations globally.
Fill in the blanks:
Choose the correct word from the table then fill in the blanks.
適切な言葉を選んで空欄を埋めましょう。
| | | | | |
| --- | --- | --- | --- | --- |
| revolutionary | mysterious | expansion | partnership | demonstrate |
The strategic _______________ between the two companies allowed them to combine their expertise and resources for a successful project.
The _______________ invention changed the way we communicate.
The old mansion had a _______________ aura, with creaking floors and hidden passageways.
The scientist conducted experiments to _______________ the effectiveness of the new drug in treating the disease.
The company's rapid _______________ into international markets brought its products to customers around the globe.
Listening: