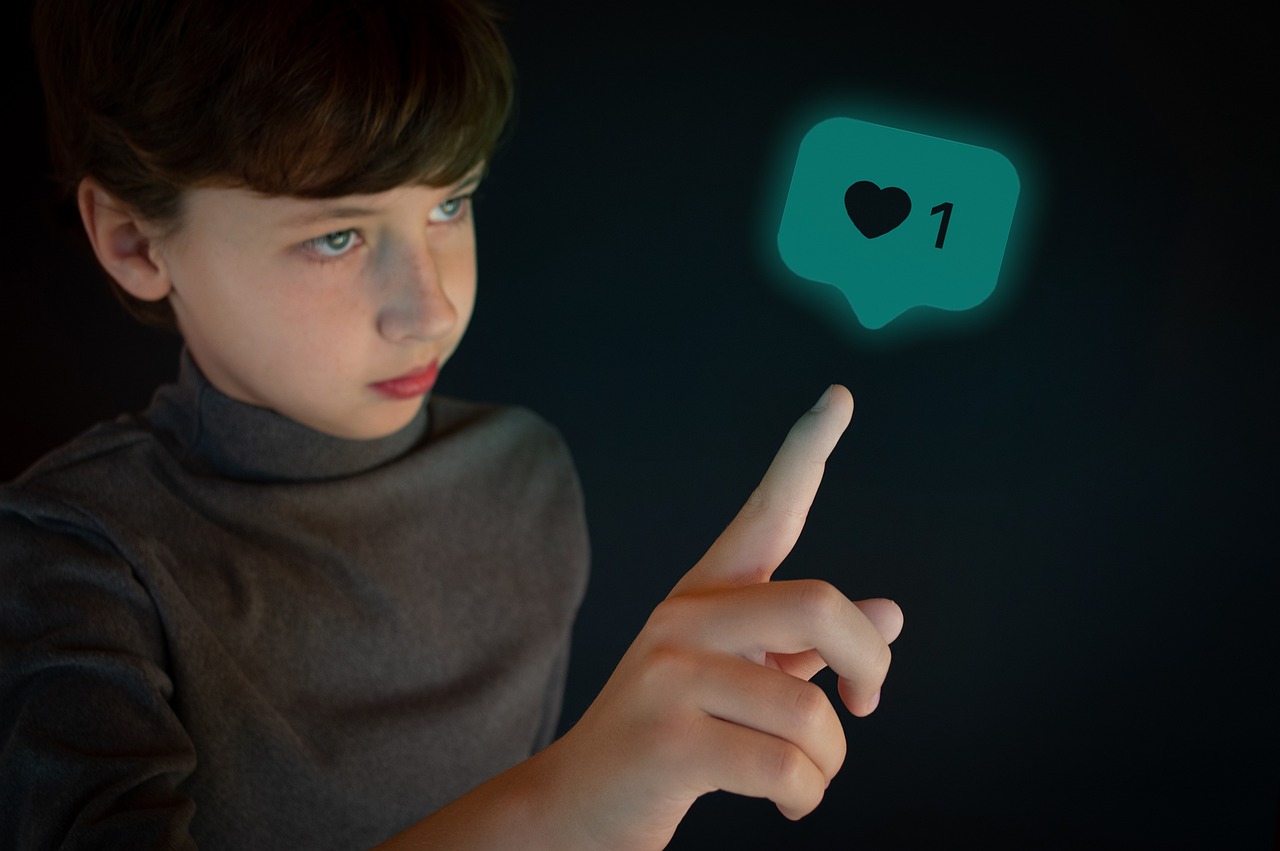 Pre-reading questions:
I will read each question. Then, please answer them.
Do you think teenagers should be allowed to use social media? Why or why not?
Do you think social media training can help minimize the negative effects of social media on teenagers? Why or why not?
Vocabulary:
I will read the words, meanings, and sample sentences. Then, repeat after me.
literacy /LIT-er-uh-see/

[noun] – knowledge of a particular subject, or a particular type of knowledge
Financial literacy is crucial for making informed decisions about money management.

supervision /soo-per-VIZH-uhn/

[noun] – the act of watching a person or activity and making certain that everything is done correctly, safely, etc.
The construction site required strict supervision to ensure adherence to safety protocols.

guideline /GAHYD-lahyn/

[noun] – information intended to advise people on how something should be done or what something should be
The road signs provide guidelines for drivers, indicating speed limits and directions.

discrimination /dih-skrim-uh-NEY-shuhn/

[noun] – treating a person or particular group of people differently, especially in a worse way from the way in which you treat other people, because of their race, gender, sexuality, etc.
Discrimination based on race, gender, or age is illegal in many countries.

interference /in-ter-FEER-uhns/

[noun] – an occasion when something goes in the way of another
The interference from his overbearing parents prevented him from making independent decisions.
Article reading:
Please read the whole article. Then, I will check your pronunciation and intonation.
The American Psychological Association (APA) has issued recommendations to prepare teenagers for social media engagement. These recommendations encompass training in social media literacy and psychological development before adolescents enter these digital spaces. Ongoing guidance is also advised to minimize potential harm. The APA suggests tailoring social media use according to a child's developmental stage and proposing adult supervision for younger children. Furthermore, the guidelines advocate for restrictions on harmful content related to self-harm, eating disorders, discrimination, hate speech, cyberbullying, and excessive focus on beauty. Regulating the timing of social media use is encouraged to prevent interference with sleep and physical activity.
The APA acknowledges the need for individualized approaches to social media use, taking into account each child's unique strengths, weaknesses, and context. They also emphasize the importance of tailoring rules based on maturity levels and home environments. Recognizing the gaps in research on marginalized and differently-abled youth, the APA calls for further investigation in these areas. The organization commits to monitoring research on existing and emerging social media platforms. Dr. Damour underscores the significance of collaborative efforts between adults and teenagers to promote safer social media practices. She stresses the importance of educating teenagers about the manipulative nature of these platforms and encourages adults to stay informed about content and norms.
Comprehension questions
I will read each question. Then, please answer them based on the article.
What are the recommendations issued by the American Psychological Association (APA) regarding teenagers and social media engagement?
What areas of training do the recommendations encompass before adolescents enter social media?
What factors should be considered when tailoring rules for social media use according to the APA?
What areas of research does the APA identify as lacking when it comes to social media use among youth?
Why does Dr. Damour highlight the importance of collaborative efforts between adults and teenagers in promoting safer social media practices?
Discussion questions
I will read each question. Then, please answer them.
How has social media impacted your own life, both positively and negatively? Are there any specific experiences or instances that stand out to you?
Reflecting on your own teenage years, how do you think your experiences with social media might have been different if you had received training and guidance on its safe and healthy use? How would you approach social media differently today?
Are there any specific concerns or fears you have about teenagers and social media use?
In what ways can social media literacy and psychological development training benefit teenagers before they join social media? What specific skills or knowledge should be included in such training?
How can adults effectively monitor and regulate social media use for younger children? What strategies can be implemented to strike a balance between supervision and promoting independence?
Listening: