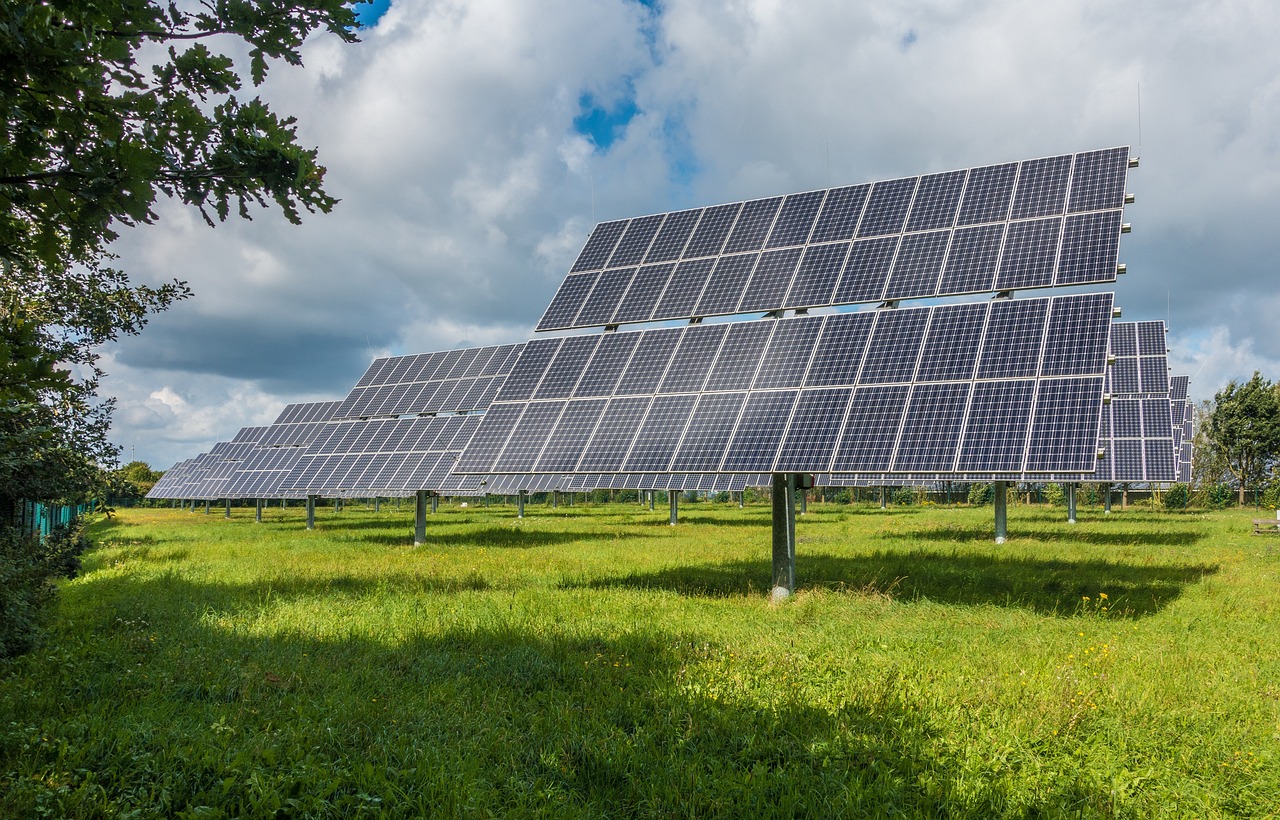 Pre-reading questions:
I will read each question. Then, please answer them.
講師がそれぞれの質問を読むので答えましょう。
Is solar power a renewable source of energy?
Can solar power be used to generate electricity?
Vocabulary:
I will read the words, meanings, and sample sentences. Then, repeat after me.
単語、意味、例文を読みます。講師に続いて音読しましょう。
solution /suh-LOO-shuhn/

[noun] – the answer to a problem
Sarah found a solution to her math problem by asking her teacher for help.

advantage /ad-VAN-tij/

[noun] – a condition giving a greater chance of success
Jenny's height gave her an advantage when reaching the top shelf and getting the book she wanted.

reliable /ri-LAHY-uh-buhl/

[adjective] – Someone or something that is reliable can be trusted or believed because he, she, or it works or behaves well in the way you expect
Sarah's alarm clock is reliable, and it always wakes her up on time for school.

energy /EN-er-jee/

[noun] – the power from something such as electricity or oil that can do work, such as providing light and heat
The solar panels on the roof collect energy from the sun to generate electricity, which can power lights and provide heat in our homes.

power grid /POU-er grid/

[noun] – a system that connects power suppliers and users through lines and is controlled by control centers
The power grid is like a big web that connects power stations and houses, making sure electricity can reach everyone who needs it.
Article reading:
Please read the whole article. Then, I will check your pronunciation and intonation.
記事を音読しましょう。講師はあなたの発音とイントネーションを確認します。
In the midst of Lebanon's diverse and captivating landscapes, where the echoes of bygone eras still resonate, a promising ray of hope emerges. Embracing the power of the sun, Lebanon has embarked on a journey towards sustainable energy solutions, radiating both brightness and potential.
With a veritable abundance of sunny days gracing its skies throughout the year, Lebanon possesses a remarkable advantage in harnessing the potential of solar power. The strategic implementation of solar panels has allowed communities to tap into the sun's rays, converting them into a reliable and environmentally friendly energy alternative. This pioneering initiative not only diminishes the nation's dependence on fossil fuels but also relieves the strain on its power grid, ensuring a stable supply of electricity. Furthermore, the widespread adoption of solar power in Lebanon has spurred remarkable economic growth, empowering both individuals and businesses alike. Solar farms and installations create jobs, fuel progress, and make Lebanon greener, attracting investments and driving technological advancements for a brighter future.
In essence, Lebanon's commitment to solar power exemplifies its resourceful resilience, casting a luminous path toward a sustainable future.
True or False:
Read the sentences and identify if they are true or false based on the article.
文章を読んで、記事に基づいて正誤を答えましょう。
Lebanon is embracing solar power as a sustainable energy solution.
Lebanon has an advantage in harnessing solar power due to its abundance of sunny days.
Solar panels in Lebanon convert sunlight into a reliable and environmentally friendly energy source.
Solar power in Lebanon helps diminish the nation's dependence on fossil fuels.
Solar power in Lebanon relieves strain on the power grid and ensures a stable electricity supply.
Fill in the blanks:
Choose the correct word from the table then fill in the blanks.
適切な言葉を選んで空欄を埋めましょう。
| | | | | |
| --- | --- | --- | --- | --- |
| solution | advantage | reliable | energy | power grid |
When there is a problem with the ______, like a blackout, it means that the electricity is not able to flow through the lines to our homes, and we have no lights or appliances working.
The puzzle was difficult, but with a little patience, Tim was able to find the ______.
Jack's early arrival at the cinema gave him the ______ of getting the best seats for the movie.
The bus schedule is ______, so I know I can count on it to arrive at the bus stop at the scheduled time.
We need ______ from electricity to light up our homes and power our electronic devices, like televisions and computers.
Listening: