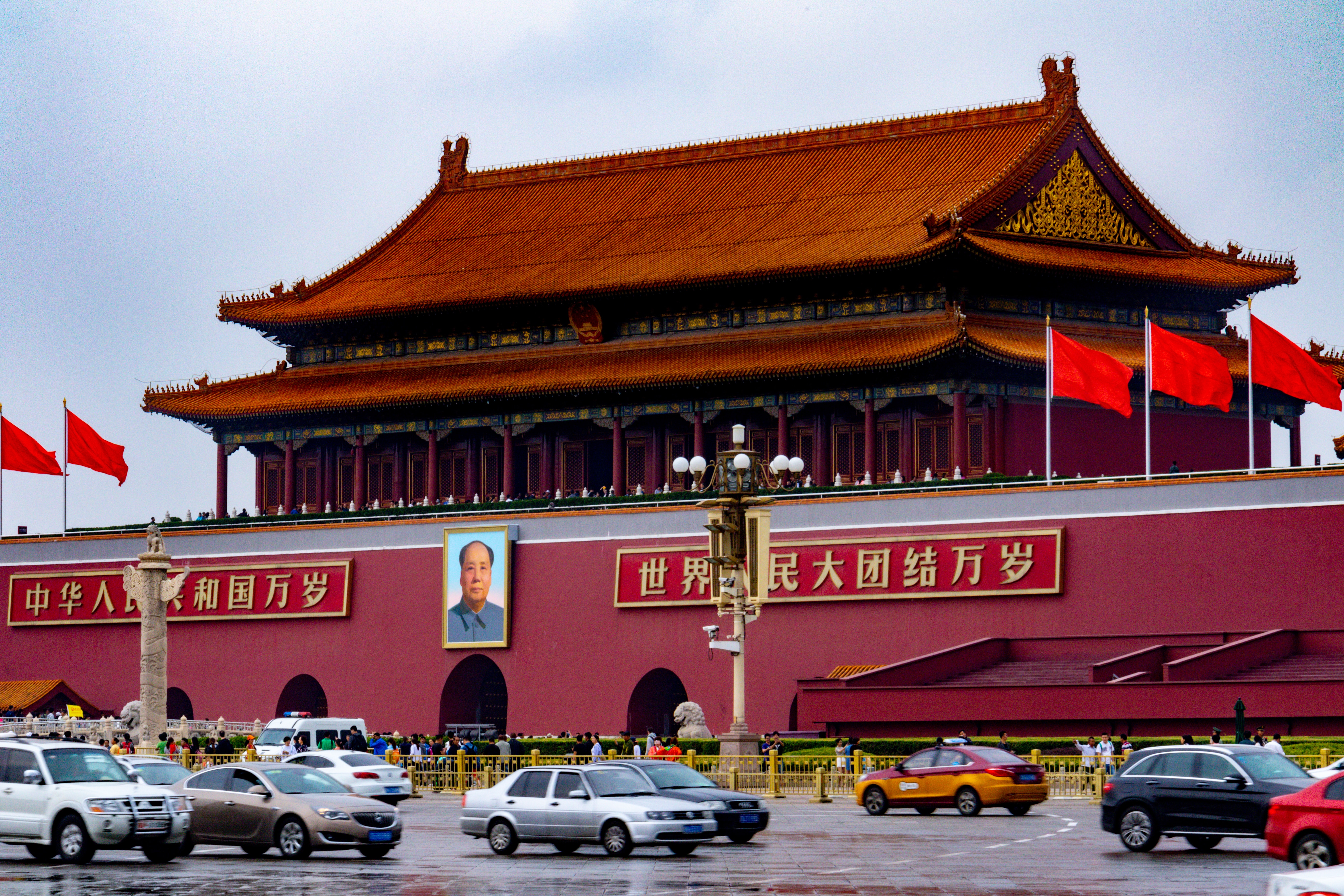 Pre-reading questions:
I will read each question. Then, please answer them.
Have you ever heard of stand-up comedy? What do you know about it?
What do you think about using humor to talk about sensitive or controversial subjects?
Vocabulary:
I will read the words, meanings, and sample sentences. Then, repeat after me.
implement /IM-pluh-ment/

[verb] – to start using a plan or system
The manager will implement a new dress code policy for the office next week.

prohibit /proh-HIB-it /

[verb] – to officially refuse to allow something
Smoking is strictly prohibited inside the building.

sentenced /SEN-tnst/

[adjective] – referring to a person who has been officially declared guilty of a crime and assigned a punishment by a court of law
The sentenced prisoner served his time in a maximum-security facility.

highlight /HAHY-lahyt/

[verb] – to attract attention to or emphasize something important
Please highlight the important sections of the document before submitting it.

criticize /KRIT-uh-sahyz /

[verb] – to express disapproval of someone or something
My manager criticized my work performance during our meeting.
Article reading:
Please read the whole article. Then, I will check your pronunciation and intonation.
Chinese comedian Li Haoshi, also known as House, was fined over $2 million by authorities, causing significant losses for the entertainment company involved. Li's use of a phrase associated with the People's Liberation Army (PLA) during his Beijing comedy show resulted in severe consequences. The phrase, "fine style of work, capable of winning battles" referenced a well-known slogan tied to the Chinese Communist Party and the PLA. Beijing authorities considered this a serious insult to the PLA and detrimental to society. The Beijing Municipal Bureau of Culture and Tourism recently fined the company's subsidiary $1.91 million and confiscated $189,000 of "illegal gains" from Li's shows. Li and his entertainment company issued an apology on Weibo, the Chinese social media platform.
In 2021, China implemented a law prohibiting insults and slander against military personnel. A notable case involved a former investigative journalist sentenced to seven months in prison for challenging China's depiction of its role in the Korean War through a patriotic film. These incidents highlight China's strict measures to protect the military's image and discourage criticism. As a result, Li Haoshi (House) has been indefinitely suspended by Shanghai Xiaoguo Culture Media. Some Chinese internet users expressed support for the penalties and criticized stand-up comedy as a lesser art form. However, concerns remain regarding potential future restrictions on comedy in China.
Comprehension questions
I will read each question. Then, please answer them based on the article.
What phrase did Li Haoshi use during his Beijing comedy show that caused the authorities to fine him?
How much was Li Haoshi fined by the Beijing Municipal Bureau of Culture and Tourism?
Why did Beijing authorities consider Li Haoshi's use of the phrase a serious insult?
How did some Chinese internet users react to the penalties imposed on Li Haoshi?
How might the recent penalties and criticisms faced by Li Haoshi (House) impact the comedy industry in China?
Discussion questions
I will read each question. Then, please answer them.
Have you ever encountered situations where comedy went too far and caused negative outcomes? What did you think about the responsibility of comedians?
Have you ever faced challenges or criticism for your own comedic work? How did you handle it?
Do you believe comedians should be held accountable for the potential negative consequences of their comedy?
Which other countries do you believe have similar strict rules regarding the comedy industry as observed in China?
What steps do you believe should be taken to ensure that comedy remains responsible while still maintaining its ability to make people laugh?
Listening: