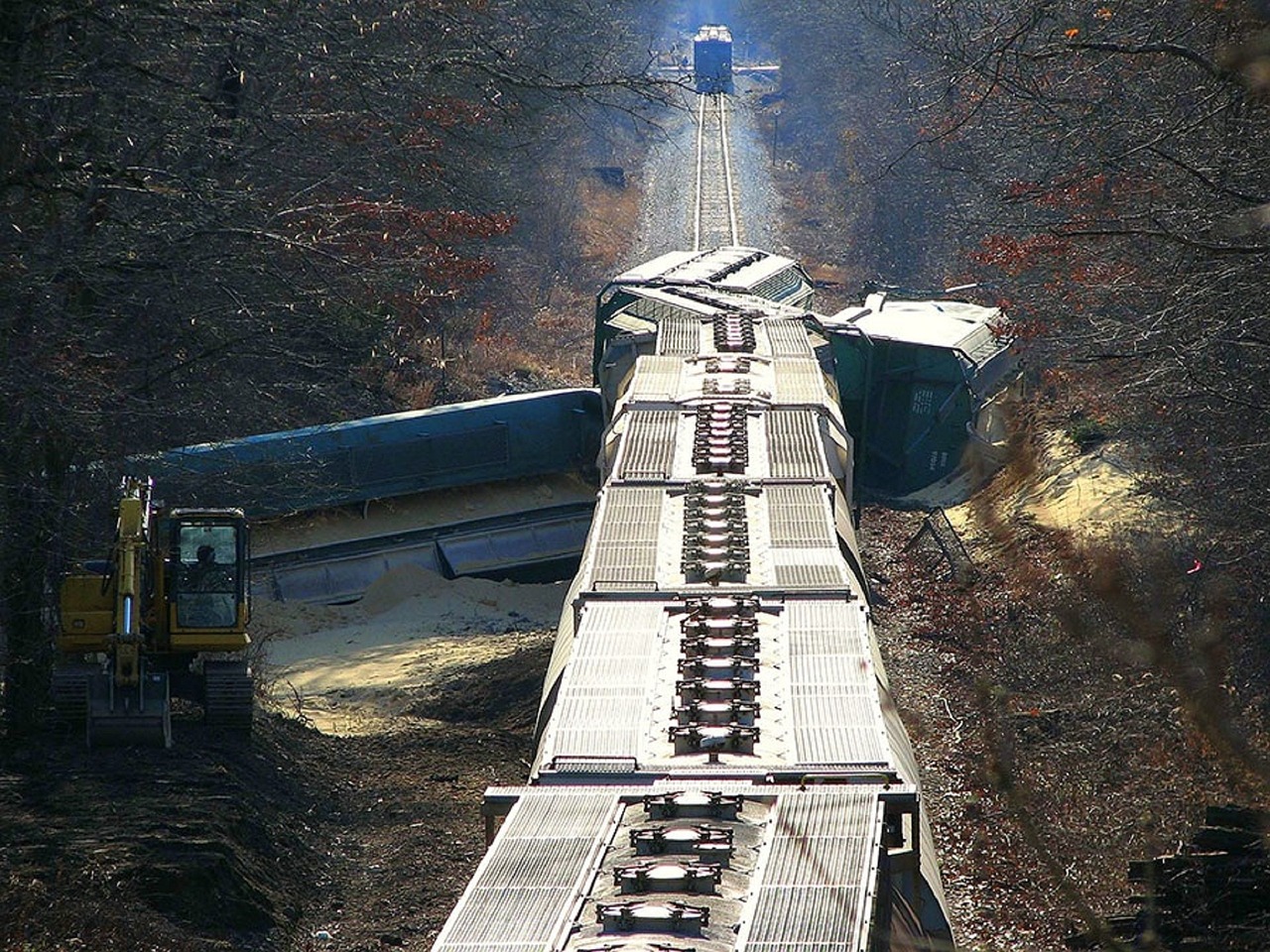 Pre-reading questions:
I will read each question. Then, please answer them.
講師がそれぞれの質問を読むので答えましょう。
Have you ever been involved in a road accident?
Are you satisfied with the safety of the transportation system in your area?
Vocabulary:
I will read the words, meanings, and sample sentences. Then, repeat after me.
単語、意味、例文を読みます。講師に続いて音読しましょう。
clearing /KLEEUH-ruhng/

[gerund] – the act of clearing or the process of making something unobstructed or free from obstacles.
The volunteers help in the clearing of litter and fallen leaves.

track /trak/

[trak] – one or a pair of parallel metal bars on which trains travel.
The train smoothly glided along the tracks.

difficulty /DIF-i-kuhl-tee/

[noun] – the fact of not being easy to do or understand
Bullying at school created difficulties for the student.

system /SIS-tuhm/

[noun] – a set of connected things or devices that operate together
The city upgraded its transportation system for improved commuting.

effort /EF-ert/

[noun] – physical or mental activity needed to achieve something
She put a lot of effort into preparing for the exam.
Article reading:
Please read the whole article. Then, I will check your pronunciation and intonation.
記事を音読しましょう。講師はあなたの発音とイントネーションを確認します。
A train crash occurred in Odisha, India, causing many deaths and injuries. Investigators are looking into a possible signal failure as the cause. Rescue workers have finished searching for survivors and clearing the overturned train cars. They are now working to restart train services, but the tracks are still blocked. Families of the victims are facing difficulties in claiming their loved ones. The crash site is scattered with belongings and wreckage. Local residents helped rescue trapped passengers using their mobile phones as flashlights. The exact number of casualties is still being determined, and there is growing anger over safety issues in the railway system. The government is taking action to address infrastructure problems and hold those responsible accountable. Efforts are underway to restore normalcy and provide compensation to those affected.
True or False:
Read the sentences and identify if they are true or false based on the article.
文章を読んで、記事に基づいて正誤を答えましょう。
A train crash occurred in Odisha, India, causing many deaths and injuries.
The train services can now be restarted.
The authorities or investigators have finalized or confirmed the precise number of casualties.
Local residents generously offered their assistance and selflessly came forward to provide it.
The government is now taking proactive action to address the situation and implement necessary measures in response to the incident.
Fill in the blanks:
Choose the correct word from the table then fill in the blanks.
適切な言葉を選んで空欄を埋めましょう。
| | | | | |
| --- | --- | --- | --- | --- |
| clearing | track | difficulty | system | effort |
The maintenance crew inspected the railway _____ for any signs of damage or wear.
________ the clutter from her room was a satisfying task for Sarah.
The control tower oversees the entire air traffic control ______.
The students made a collective ______ to complete the school project on time.
Jane encountered __________ while solving the complex math problem.
Listening: