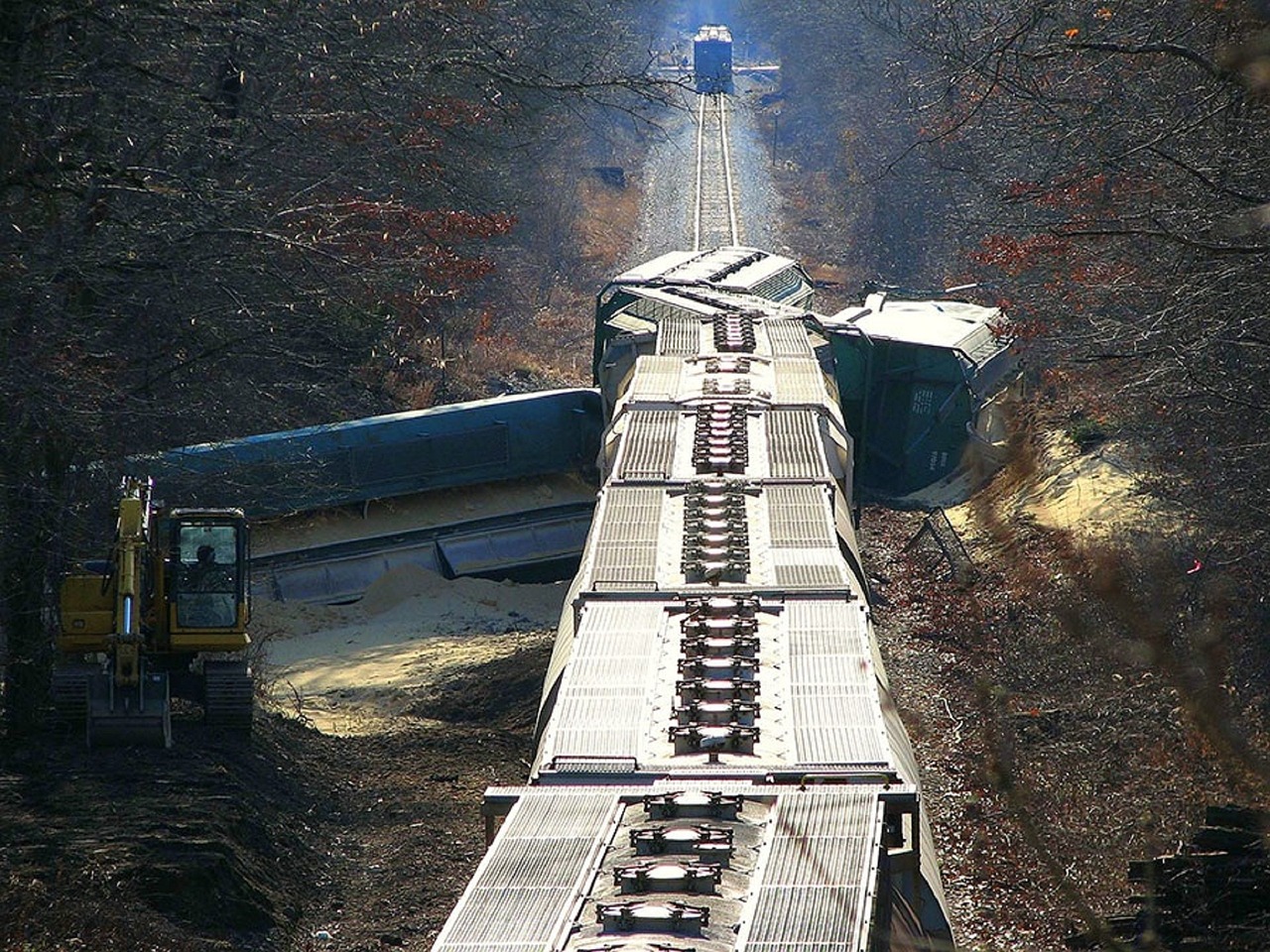 Pre-reading questions:
I will read each question. Then, please answer them.
Does your area have a well-developed transportation system? Please provide details about its features and efficiency.
Have you ever heard of a major transportation accident in your country? Why did it happen?
Vocabulary:
I will read the words, meanings, and sample sentences. Then, repeat after me.
signal /SIG-nl /

[noun] – an action, movement, or sound that gives information, a message, a warning, or an order
The flashing red light served as a signal for drivers to stop at the intersection.

occurred /uh-KUR/

[verb] – (especially of accidents and other unexpected events) to happen
The earthquake occurred in the early morning, shaking the entire city.

crucial /KROO-shuhl/

[adjective] – extremely important or necessary
The information you provided is crucial for the success of our project.

tragedy /TRAJ-i-dee/

[noun] – a very sad event or situation, especially one involving death or suffering
The sudden loss of a loved one is a heartbreaking tragedy.

extensive /ik-STEN-siv/

[adjective] – covering a large area; having a great range
The museum showcased an extensive collection of artwork from various periods and artists.
Article reading:
Please read the whole article. Then, I will check your pronunciation and intonation.
The train crash in India's Odisha state is under investigation after claiming the lives of at least 275 people and leaving over 1,000 injured. Initial findings suggest signal failure as a possible cause. Rescue operations have concluded, and the focus now is on clearing the wreckage and restoring rail services. The collision occurred when the Coromandel Express, traveling from Kolkata to Chennai, was diverted onto a loop line and collided with a stationary goods train. The impact caused derailed carriages to be hit by the oncoming Howrah Express from Bangalore. High speeds contributed to the severity of the accident. Local residents played a crucial role in the immediate aftermath, assisting in rescue efforts and locating survivors. The crash site remains scattered with personal belongings and overturned train cars, highlighting the extent of the tragedy.
This incident has raised concerns about the safety of India's extensive railway system, which handles millions of passengers daily. The Minister of Railways has identified a change in electronic interlocking as a contributing factor and has promised accountability for those responsible. Efforts are underway to repair the tracks and resume normal operations. Prime Minister Narendra Modi has expressed condolences to the affected families and stressed the importance of addressing safety issues in the aging rail infrastructure. This serves as a reminder of the need for modernization and improvements to prevent similar accidents.
Comprehension questions
I will read each question. Then, please answer them based on the article.
Where did the train crash occur?
How many people lost their lives in the accident?
According to the Minister of Railways, what is identified as a contributing factor to the accident?
What is the current focus after the rescue operations?
How has Prime Minister Narendra Modi responded to the incident?
Discussion questions
I will read each question. Then, please answer them.
Do you feel more concerned about safety when traveling within your own country or abroad? Why or why not?
What is the worst transport accident you have ever heard of in your life? Could you please provide a description of the incident and its impact?
Do you believe that they should resume operations immediately after an accident?
What are your thoughts on the article about the accident in India?
What steps can India take to improve its transportation system, similar to what your country is already doing?
Listening: