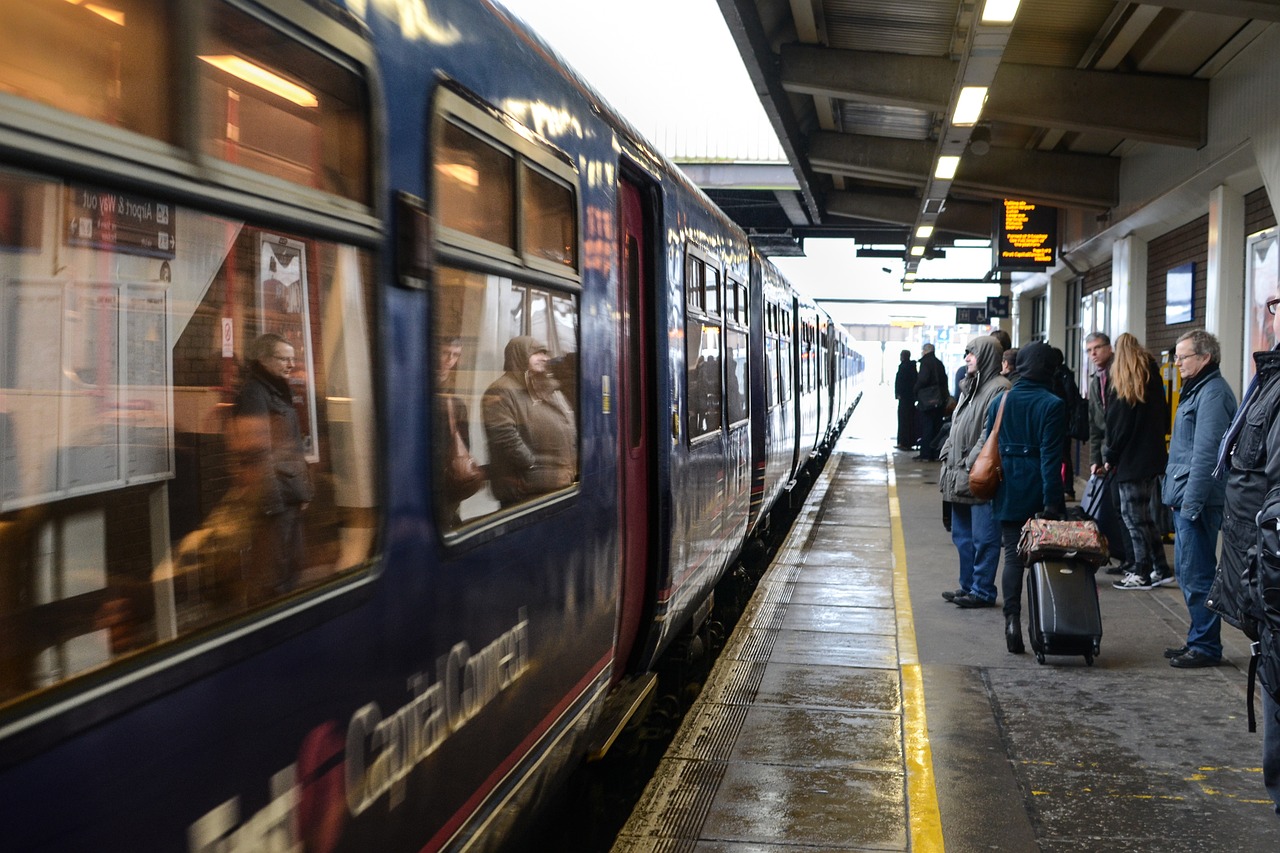 Pre-reading questions:
I will read each question. Then, please answer them.
講師がそれぞれの質問を読むので答えましょう。
Have you ever traveled by plane? How about by train?
Do you think it is okay to travel by plane even if your destination is near?
Vocabulary:
I will read the words, meanings, and sample sentences. Then, repeat after me.
単語、意味、例文を読みます。講師に続いて音読しましょう。
measure /MEZH-er /

[noun] – a way of achieving something, or a method for dealing with a situation
Saving money is a measure to achieve financial stability.

contribute /kuhn-TRIB-yoot /

[kuhn-TRIB-yoot ] – to give something, especially money, in order to provide or achieve something together with other people
Recycling paper and plastic bottles contributes to a cleaner environment.

growth /grohth /

[noun] – an increase in size, amount, or degree
The growth of online shopping has transformed the retail industry.

efficiency /ih-FISH-uhn-see /

[noun] – the good use of time and energy in a way that does not waste any
The new manufacturing process significantly improved efficiency, resulting in higher productivity.

crisis /KRAHY-sis/

[noun] – an extremely difficult or dangerous point in a situation
The earthquake caused a major crisis, leaving thousands of people without homes.
Article reading:
Please read the whole article. Then, I will check your pronunciation and intonation.
記事を音読しましょう。講師はあなたの発音とイントネーションを確認します。
Europe is seeking greener options for short-distance travel due to the "flight shame" movement. Progress has been made, but turning Europe's air transport into a train-focused system is still a distant goal. France and Austria have taken measures to limit short-distance flights, but their impact is limited. Emissions from flights contribute significantly to climate change. Despite aviation's growth and projected emission increases, European countries are considering more restrictions on short-distance flights to address public opinion and the environment. However, critics argue that the focus should also be on reducing emissions from long-distance flights.
Rail travel in Europe has improved with new high-speed routes and better efficiency. Challenges like high prices and limited schedules prevent the shift from air to rail. To encourage more rail travel, suggestions include better connections between trains and airports, combined tickets, and increased competition. The debate on reducing emissions from the aviation industry continues, and clean flight technology holds promise for short-distance flights. As the climate crisis progresses, discussions will consider environmental, social, economic, political, and technological factors.
True or False:
Read the sentences and identify if they are true or false based on the article.
文章を読んで、記事に基づいて正誤を答えましょう。
Europe is looking for greener options for short-distance travel.
France and Austria have limited short-distance flights.
Flights do not contribute to climate change at all.
European countries want to increase short-distance flights.
Rail travel in Europe has improved.
Fill in the blanks:
Choose the correct word from the table then fill in the blanks.
適切な言葉を選んで空欄を埋めましょう。
| | | | | |
| --- | --- | --- | --- | --- |
| measure | contribute | growth | efficiency | crisis |
The company faced a __________ when its main supplier suddenly went out of business.
Time management techniques can enhance __________ and productivity in the workplace.
The company's continuous investment in research and development has led to significant __________.
The new security system is a __________ to prevent unauthorized access.
Volunteering your time and donating money at a local shelter __________ to helping those in need.
Listening: