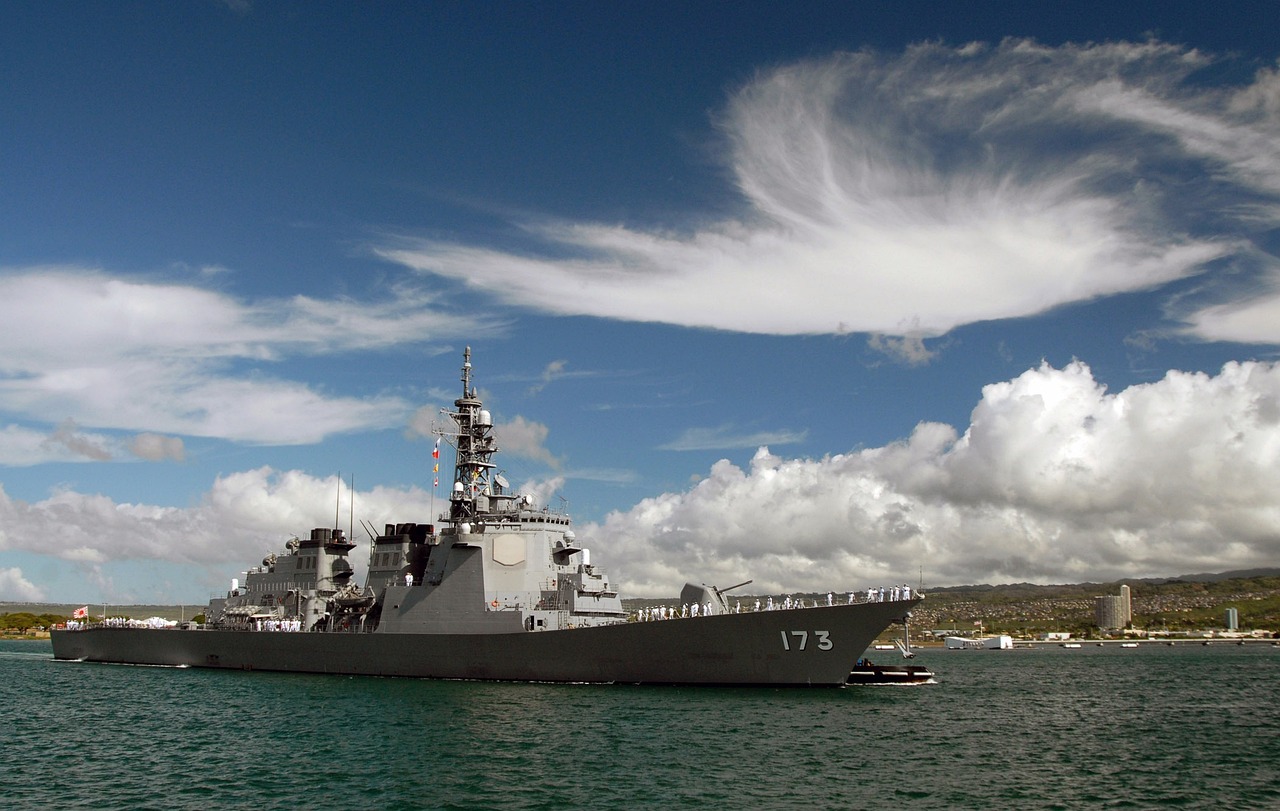 Vocabulary:
I will read the words, meanings, and sample sentences. Then, repeat after me.
naval /NEY-vuhl /

[adjective] – belonging to a country's navy, or relating to military ships
The country invested heavily in its naval capabilities to protect its coastlines and maritime interests.

ally /uh-LAHY/

[noun] – a country that has agreed officially to give help and support to another one, especially during a war
The soldier felt reassured knowing that they had strong allies on the battlefield, fighting alongside them for a shared cause.

viable /VAHY-uh-buhl/

[adjective] – able to work as intended or able to succeed
The renewable energy project proved to be economically viable, attracting investors and generating positive returns.

excel /ik-SEL/

[verb] – to be extremely good at something
With his attention to detail and creative flair, Peter was able to excel as a graphic designer, producing stunning visual designs.

versatile /VUR-suh-tl/

[adjective] – able to change easily from one activity to another or able to be used for many different purposes
The versatile actor effortlessly transitioned between comedy and drama roles, showcasing his range of talents.
Article reading:
Please read the whole article. Then, I will check your pronunciation and intonation.
The United States Navy is struggling to keep up with China's growing fleet of warships, which is already the world's largest. China's numerical advantage over the US is widening, with estimates suggesting they can build three warships in the time it takes the US to build one. US Defense Secretary Lloyd Austin attended the Shangri-La Dialogue in Singapore, where participants discussed this concern along with China's increasing aggression in the South China Sea. Experts propose a potential solution to address China's naval advantage: leveraging the naval capabilities of US allies in South Korea and Japan. These countries have been building high-spec, affordable warships. Their vessels are comparable to China's and, in some cases, even superior. However, US law currently prevents the Navy from purchasing foreign-built ships or building in foreign countries, citing security concerns and a desire to protect the domestic shipbuilding industry.
China's naval growth is not only about quantity but also superior firepower. For instance, China's Type 055 destroyer outmatches some of the US Navy's destroyers in terms of firepower. South Korea's Sejong, the Great-class destroyers, and Japan's Maya-class destroyers offer viable alternatives. These ships provide similar or better capabilities at lower costs. Japan focuses on affordable quality, while South Korea excels at producing versatile warships. Despite the legal and security challenges, collaborating with these allies could help the US Navy bridge the gap with China. Exploring partnerships and utilizing their efficient production processes could be a way for the US to maintain its strategic position in the Indo-Pacific region and counter China's growing fleet.
Discussion Questions:
I will read each question. Then, please answer them.
Have you seen a warship in person? How important do you think they are to your country's safety?
Experts consider Japanese warships to be among the best in the world. How do you feel about it?
Do you think the US should prioritize national security  over potentially benefiting from the capabilities and affordability of warships built by allies?
How do the warships built by South Korea and Japan compare to China's in terms of capabilities and cost?
How would you feel if the United States fell behind China in terms of naval capabilities? What impact do you think it would have on the country's global influence and security?
Summarization
Please summarize the whole article using your own words and expressions. You will have one minute to prepare before you answer.
Describe:
Please explain the definition of each word listed below based on your understanding. You can provide example sentences if needed.
warship
outmatch
defense
firepower
shipbuilding
Listening: