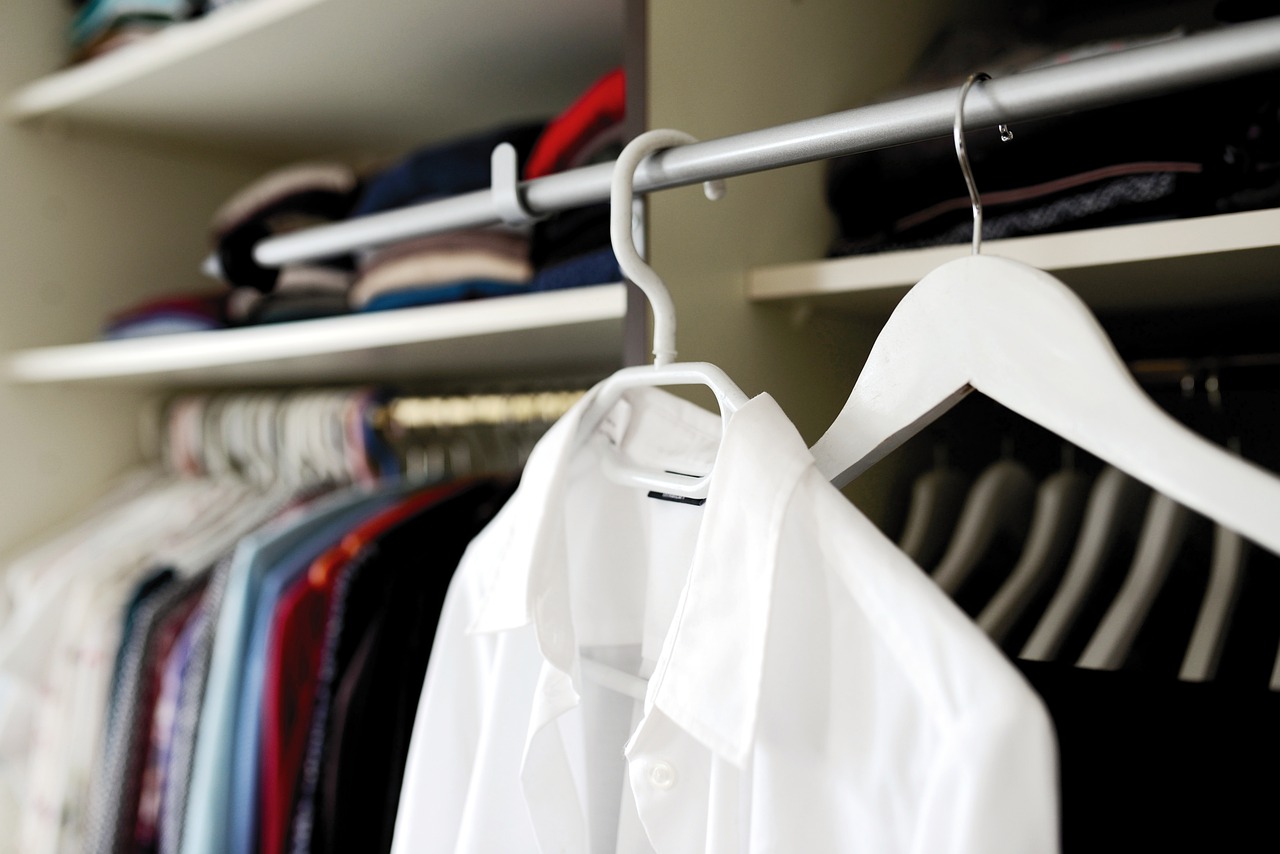 Pre-reading questions:
I will read each question. Then, please answer them.
講師がそれぞれの質問を読むので答えましょう。
Do you typically wear your clothes until they are visibly worn out or damaged?
Have you ever repaired or altered your clothes to extend their lifespan?
Vocabulary:
I will read the words, meanings, and sample sentences. Then, repeat after me.
単語、意味、例文を読みます。講師に続いて音読しましょう。
method /METH-uhd/

[noun] – a particular way of doing something
In our science class, we learned about the scientific method, which is a step-by-step approach to conducting experiments and making observations.

quality /KWOL-i-tee/

[adjective] – of a high standard
The restaurant is known for its high-quality food, which means the meals are delicious and made with fresh ingredients.

choice /chois/

[noun] – an act or the possibility of choosing
Sarah had to make a difficult choice between going to the library to study or going to the park to play with her friends.

store /stawr/

[verb] – to put or keep things in a special place for use in the future
I like to store my toys neatly in a box after I finish playing with them.

wardrobe /WAWR-drohb/

[noun] – all of the clothes that a person owns
Lisa loves to experiment with different outfits from her wardrobe and always looks stylish.
Article reading:
Please read the whole article. Then, I will check your pronunciation and intonation.
記事を音読しましょう。講師はあなたの発音とイントネーションを確認します。
Discover simple
methods
that enhance the longevity of your garments by adopting practical strategies that encourage sustainable fashion
choices
, resulting in cost savings and a decrease in waste.
Choose
quality
fabrics: opt for garments made from cotton, linen, wool, or silk for durability.
Follow proper washing techniques: follow care labels, separate laundry by color and fabric type, use gentle detergents and cold water, and air dry or use low heat.
Handle storage carefully: avoid overcrowding, use padded hangers for delicate items, fold knits and sweaters, consider garment bags for protection, and store in a cool, dry place away from sunlight.
Repair and mend: Learn basic sewing skills to fix loose buttons or tears, saving money and promoting sustainability.
Rotate and rest clothes: Give your clothes a break by rotating your wardrobe and avoiding excessive washing if they're not visibly dirty.
Revamp your wardrobe and save the planet. Invest in quality, wash wisely, store well, repair clothes, and rotate outfits. Join the sustainable fashion movement for timeless style.
True or False:
Read the sentences and identify if they are true or false based on the article.
文章を読んで、記事に基づいて正誤を答えましょう。
Following care labels and separating laundry by color and fabric type are not necessary when washing clothes.
Using gentle detergents and cold water is not important for proper washing techniques.
Air drying or using low heat is not recommended for drying clothes.
Overcrowding clothes during storage is a good practice.
Storing clothes in a cool, dry place away from sunlight is not important.
Fill in the blanks:
Choose the correct word from the table then fill in the blanks.
適切な言葉を選んで空欄を埋めましょう。
| | | | | |
| --- | --- | --- | --- | --- |
| method | quality | choice | store | wardrobe |
My mom organized my ______ by sorting clothes into different categories, such as shirts, pants, and sweaters.
The librarian showed us how to _______ the books on the shelves according to their genres.
We enjoyed the ______ movie because the acting was impressive and the storyline was engaging.
By following the step-by-step ______, the students were able to solve the math problem accurately.
The teacher gave the students the ______ to write a story or draw a picture for their class project.
Listening: