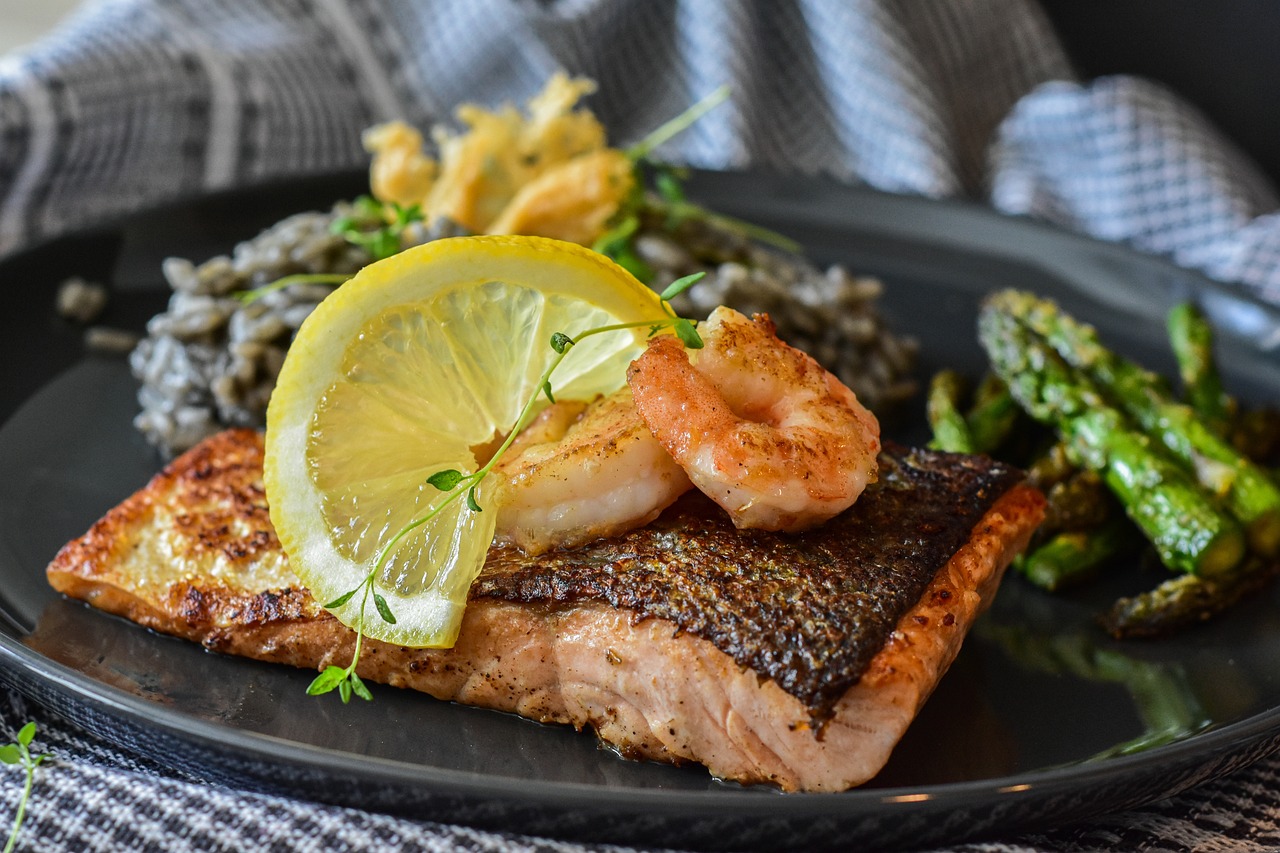 Pre-reading questions:
I will read each question. Then, please answer them.
講師がそれぞれの質問を読むので答えましょう。
Are you familiar with lab-grown meat?
If you were given the opportunity, would you try it?
Vocabulary:
I will read the words, meanings, and sample sentences. Then, repeat after me.
単語、意味、例文を読みます。講師に続いて音読しましょう。
process /PROS-es/

[noun] – a series of actions that you take in order to achieve a result
The hiring process involves reviewing resumes, conducting interviews, and checking references.

muscle /MUHS-uhl /

[noun] – a tissue composed of cells or fibers, the contraction of which produces movement in the body
The slow cooking process allowed the pork shoulder muscle to become tender and juicy

taste /teyst/

[verb] – to have a particular flavour
The coffee tasted bold and earthy, with a hint of caramel and chocolate notes.

solution /suh-LOO-shuhn /

[noun] – the answer to a problem
The team brainstormed various ideas and eventually came up with a creative solution to the problem.

industry /IN-duh-stree/

[noun] – the production of goods
The automotive industry produces cars, trucks, and motorcycles.
Article reading:
Please read the whole article. Then, I will check your pronunciation and intonation.
記事を音読しましょう。講師はあなたの発音とイントネーションを確認します。
An Israeli startup called Steakholder Foods has used a 3D printer to make fish fillets that are grown in labs instead of being caught from the ocean. Steakholder Foods has a special process where cells change into muscle or fat cells. These cells are then turned into edible ink and put into the printer. This lets them make different kinds of meat that people can choose from. The company believes that in the next ten years, they will be able to make meat that tastes and feels just like the real thing.
Fish are being caught too much, and raising farm animals causes a lot of pollution. Cultivated meat and seafood are a better solution because they are grown in labs. Some people might not be sure about trying this new kind of meat, but experts say that making it taste better, giving it more nutrition, and making it last longer could help. This new industry could make it easier for everyone to have meat and seafood, no matter where they live.
True or False:
Read the sentences and identify if they are true or false based on the article.
文章を読んで、記事に基づいて正誤を答えましょう。
Steakholder Foods uses a 3D printer to make realistic house models.
The cells used by Steakholder Foods are turned into edible ink for the printer.
Steakholder Foods aims to make lab-grown meat taste and feel like real meat within the next ten years.
Cultivated meat and seafood are harmful to the environment.
Lab-grown meat and seafood taste better than traditionally farmed ones.
Fill in the blanks:
Choose the correct word from the table then fill in the blanks.
適切な言葉を選んで空欄を埋めましょう。
| | | | | |
| --- | --- | --- | --- | --- |
| process | muscle | taste | solution | industry |
The soup _____ just like the one her mom used to cook for her.
After analyzing the problem, the family came up with a creative _______________ to address the issue.
The technology _______________ is constantly evolving, with new advancements shaping various sectors.
The _______________ of making wine is time-consuming.
The steak has marbling within the ______________, giving it a melt-in-your-mouth texture.
Listening: