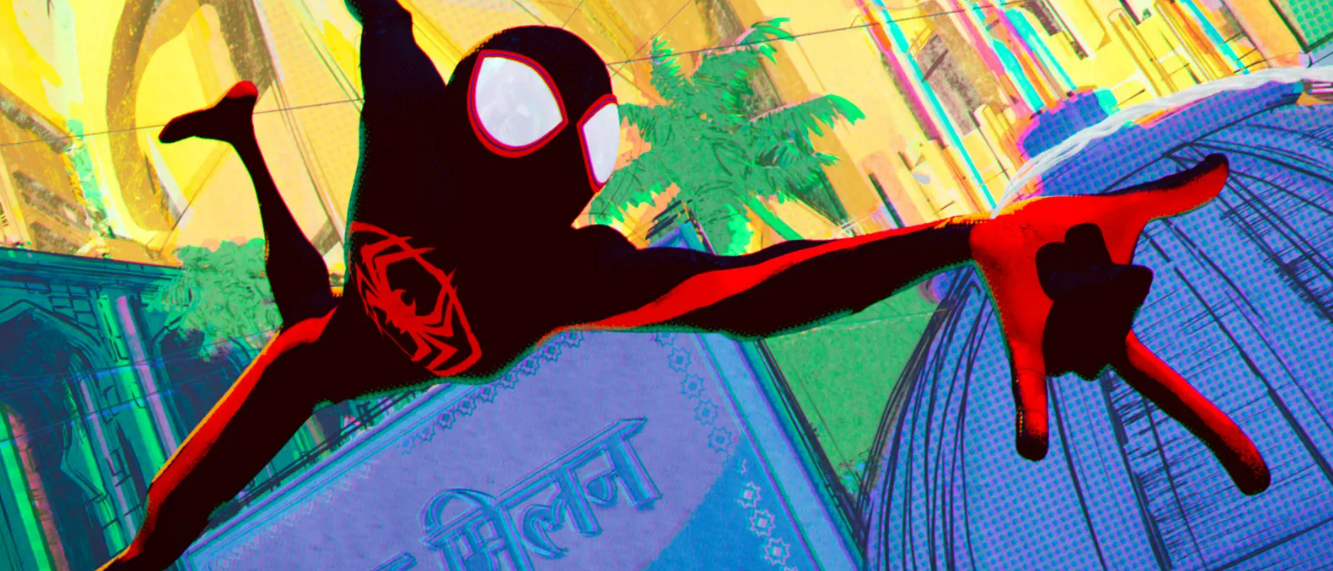 Pre-reading questions:
I will read each question. Then, please answer them.
Do you like watching comic book adaptations?
Which comic book storylines are you familiar with? Could you tell me about it?
Vocabulary:
I will read the words, meanings, and sample sentences. Then, repeat after me.
stand out /stand out/

[verb] – to be much better than other similar things or people
Among all the colorful flowers in the garden, the red rose stands out with its vibrant petals.

complex /kuhm-PLEKS/

[adjective] – difficult to understand or find an answer to because of having many different parts
Solving a Rubik's cube can be challenging because it has many different colors and requires complex movements to align them.

transform /trans-FAWRM/

[verb] – to change completely the appearance or character of something or someone, especially so that that thing or person is improved
After applying a coat of paint, the old wooden table can transform into a modern and stylish piece of furniture.

theme /theem/

[noun] – the main subject of a talk, book, movie, etc.
The theme of the story was friendship, and it taught us the importance of sticking together and helping one another.

lifetime /LAHYF-tahym/

[noun] – the period of time during which someone lives or something exists
I will treasure the memories from this school trip for a lifetime.
Article reading:
Please read the whole article. Then, I will check your pronunciation and intonation.
Enter a captivating realm where comic book heroes spring to life! The Spider-Verse movies astound with their ingenious tales and groundbreaking animation. Discover why they reign as the supreme comic book adaptations in this article.
The Spider-Verse movies stand out with their exceptional storytelling. They bring together a diverse group of Spider-Man characters from different dimensions, such as Miles Morales and Gwen Stacy. Each hero has their own distinct personality, challenges, and powers, which makes for an engaging and exciting ensemble. The movies cleverly weave their stories together, showing their growth, victories, and connections. This approach enriches the Spider-Man universe and delves into the concept of heroism in a complex and intriguing way. The animation in the Spider-Verse movies is a groundbreaking fusion of computer-generated imagery and hand-drawn visuals. It's like a vibrant comic book coming to life, bursting with energy and captivating the audience. These films not only have captivating stories but also explore themes of self-discovery, resilience, and embracing uniqueness. The characters face challenges, learn from mistakes, and transform into destined heroes.
The Spider-Verse movies are inspiring, innovative, and unforgettable. They revolutionized comic book cinema with their remarkable storytelling, breathtaking visuals, and inspiring themes. Get ready for the greatest adventure of a lifetime!
Comprehension questions
I will read each question. Then, please answer them based on the article.
What makes the Spider-Verse movies unique compared to other comic book adaptations?
How do the Spider-Verse movies bring together different Spider-Man characters?
What aspects of the Spider-Verse movies make them engaging and exciting?
Besides captivating stories, what other themes do the Spider-Verse movies explore?
How do the characters in the Spider-Verse movies transform throughout the story?
Discussion questions
I will read each question. Then, please answer them.
Have you ever felt inspired or motivated by a character's journey in a movie? If so, can you relate that to any character in the Spider-Verse films?
If given the chance, would you like to visit the visually stunning world depicted in the Spider-Verse films? Why or why not?
Do you agree that the Spider-Verse movies explore thought-provoking themes?
In your opinion, what impact do the Spider-Verse movies have on the representation of superheroes in popular culture?
Do you think the Spider-Verse movies have the potential to inspire real-life individuals to embrace their own unique qualities and overcome challenges? Why or why not?
Listening: