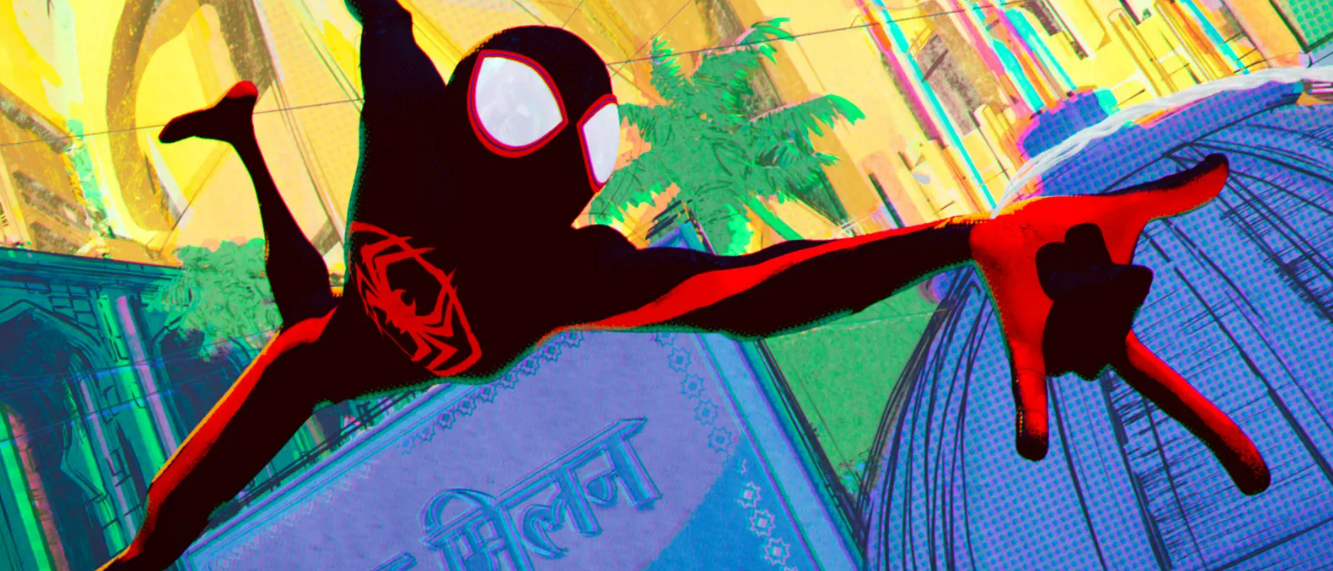 Pre-reading questions:
I will read each question. Then, please answer them.
講師がそれぞれの質問を読むので答えましょう。
Have you ever read a comic book that was later adapted into a movie or TV show?
Do you enjoy seeing your favorite comic book characters brought to life on the big screen?
Vocabulary:
I will read the words, meanings, and sample sentences. Then, repeat after me.
単語、意味、例文を読みます。講師に続いて音読しましょう。
hero /HEER-oh/

[noun] – a person who is admired for having done something very brave or having achieved something great
When the fire broke out in the school, the brave firefighter rushed in to save everyone, becoming a true hero.

amaze /uh-MEYZ/

[verb] – to cause someone to be extremely surprised
The magician's tricks amazed the audience, leaving them in awe of his skills.

animation /an-uh-MEY-shuhn/

[noun] – process by which an animated movie, esp. a cartoon, is made from drawings done by hand or by a computer.
My little sister loves watching animated movies because she enjoys colorful characters and lively animation.

character /KAR-ik-ter/

[noun] – a person represented in a movie, play, or story
In the story, the main character is a brave young girl who overcomes her fears to save her friends.

unforgettable /uhn-fer-GET-uh-buhl/

[adjective] – an unforgettable experience has such a strong effect or influence on you that you cannot forget it
I went on an unforgettable vacation to the beach and built sandcastles with my family.
Article reading:
Please read the whole article. Then, I will check your pronunciation and intonation.
記事を音読しましょう。講師はあなたの発音とイントネーションを確認します。
Step into a captivating world where your favorite comic book heroes come alive! Prepare to be amazed by the Spider-Verse movies, which are filled with brilliant stories and groundbreaking animation. In this article, we'll explore why these movies are considered the best adaptations of comic books.
The Spider-Verse movies are special due to exceptional storytelling, bringing together diverse Spider-Man characters from different dimensions. Each hero has a unique personality, struggles, and powers, forming a fascinating ensemble. The movies cleverly intertwine their stories, showcasing growth, triumphs, and connections. The animation is groundbreaking, combining CGI with hand-drawn visuals for a vibrant, comic book-like experience. Themes of self-discovery, resilience, and embracing uniqueness are explored.
The Spider-Verse movies are not only inspiring and innovative but also unforgettable. They have revolutionized comic book cinema with their remarkable stories, breathtaking visuals, and thought-provoking themes. Get ready for the adventure of a lifetime!
True or False:
Read the sentences and identify if they are true or false based on the article.
文章を読んで、記事に基づいて正誤を答えましょう。
The Spider-Verse movies are based on comic books.
The animation in the Spider-Verse movies is not groundbreaking.
The Spider-Verse movies feature only one Spider-Man character.
The heroes in the Spider-Verse movies have the same personalities, struggles, and powers.
The stories in the Spider-Verse movies are not interconnected.
Fill in the blanks:
Choose the correct word from the table then fill in the blanks.
適切な言葉を選んで空欄を埋めましょう。
| | | | | |
| --- | --- | --- | --- | --- |
| hero | amaze | animation | character | unforgettable |
The circus performance was amazing, and the acrobat's daring stunts were ______.
Jenny's favorite storybook is about a young girl who becomes a ______ by using her intelligence and courage to solve problems.
We visited the Grand Canyon, and the breathtaking view from the top ______ us with its natural beauty.
During the art class, we learned how to create simple ______ by drawing different frames and then flipping through them quickly.
The teacher asked the students to describe the main ______'s personality traits based on their actions in the book.
Listening: