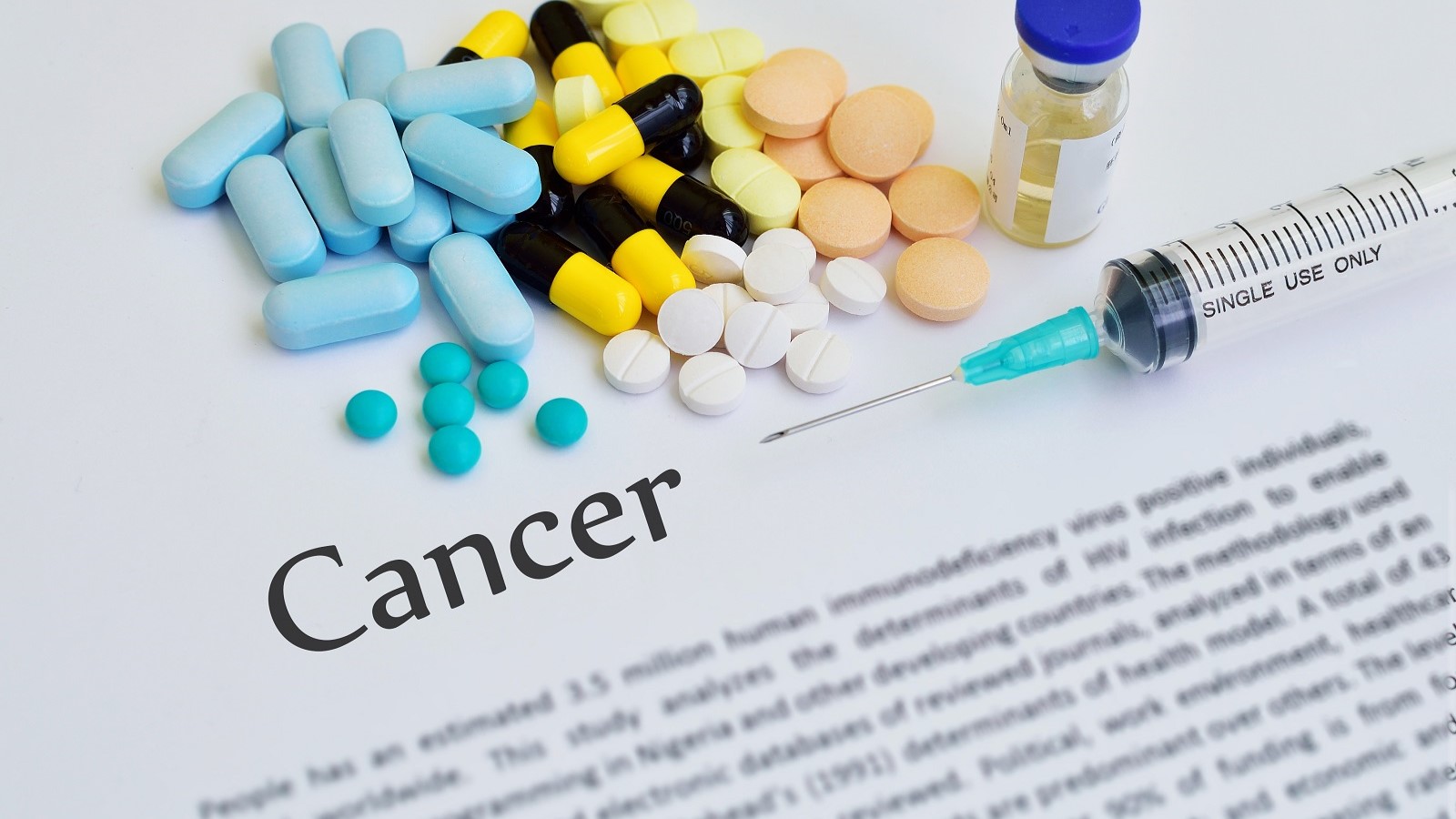 ©medhealthreview
Pre-reading questions:
I will read each question. Then, please answer them.
What is cancer, and how would you define it in your own words?
Do you believe that cancer is primarily hereditary or primarily caused by external factors? What is your reasoning behind your belief?
Vocabulary:
I will read the words, meanings, and sample sentences. Then, repeat after me.
shortage /SHAWR-tij /

[noun] – a situation in which there is not enough of something
There is a shortage of available seats on the bus, so we might have to wait for the next one.

drug /druhg /

[noun] – any natural or artificially made chemical that is used as a medicine
My grandmother takes a daily drug to help manage her blood pressure and keep her healthy.

alternative /awl-TUR-nuh-tiv/

[adjective] – An alternative plan or method is one that you can use if you do not want to use another one
I don't like spicy food, so I ordered an alternative dish from the menu that was milder and more suitable for my taste.

contribute /kuhn-TRIB-yoot/

[verb] – to be one of the reasons why something happens
The closure of some factories, worries about the quality of drugs, and more people needing different medicines all contribute to the problem of not having enough available.

strain /streyn/

[verb] – to become stretched, to experience pressure, or to make something do or experience this
The heavy workload and staff shortage strained the employees, causing them to feel overwhelmed and stressed.
Article reading:
Please read the whole article. Then, I will check your pronunciation and intonation.
The shortage of cancer drugs in the US is a significant problem. Over 130 medications, including 14 cancer therapies, are in short supply. Drugs like carboplatin and cisplatin, essential for treating different types of cancer, are particularly affected. Plant closures, quality concerns, and increased demand for alternative drugs contribute to this scarcity. As a result, patients experience longer gaps between chemotherapy sessions and may need to travel far for treatment. For example, Toni Dezomits, a current patient, had to choose between continuing without carboplatin or switching to a drug with stronger side effects. Up to 100,000 patients in the US may be affected by this shortage. The impact of not receiving necessary and effective medication is a significant concern for cancer patients.
The shortage of generic cancer drugs has worsened due to affordability concerns. Pharmaceutical companies prioritize profits, which reduces their motivation to manufacture these crucial medications for patients. Additionally, the rising number of cancer cases resulting from a longer life expectancy has further strained the supply chain. While temporary imports from other countries offer some relief, a sustainable solution is needed to address the recurring shortages. Experts propose a collaborative effort between the government and the private sector. This includes establishing strategic reserves of vital medicines and providing incentives to high-quality pharmaceutical companies, encouraging them to prioritize the production of these drugs.
Comprehension questions
I will read each question. Then, please answer them based on the article.
What is the current problem with cancer drugs in the United States?
Which two drugs used for treating cancer are particularly affected by the shortage?
What are some factors contributing to the scarcity of cancer drugs?
How are patients affected by the shortage of cancer drugs?
What solutions are proposed to address the recurring shortages of cancer drugs?
Discussion questions
I will read each question. Then, please answer them.
Have you or someone close to you ever faced challenges accessing medications during a shortage? If so, what were the difficulties encountered, and how did they impact the treatment process? If not, can you imagine the potential difficulties that patients might face in such situations?
Have you ever witnessed or heard about the impact of medication shortages on cancer patients? If so, what effects did these shortages have on their treatment and overall well-being? If not, can you imagine the potential effects these shortages could have on their treatment and overall well-being?
Do you agree that pharmaceutical companies should prioritize the production of affordable generic cancer drugs over their potential profits?
What are the advantages and disadvantages of importing drugs from other countries? Can you think of any potential risks or challenges associated with relying on external sources for medication supplies?
What lessons can be learned from this situation, and how can they be applied to prevent similar shortages in the future?
Listening: