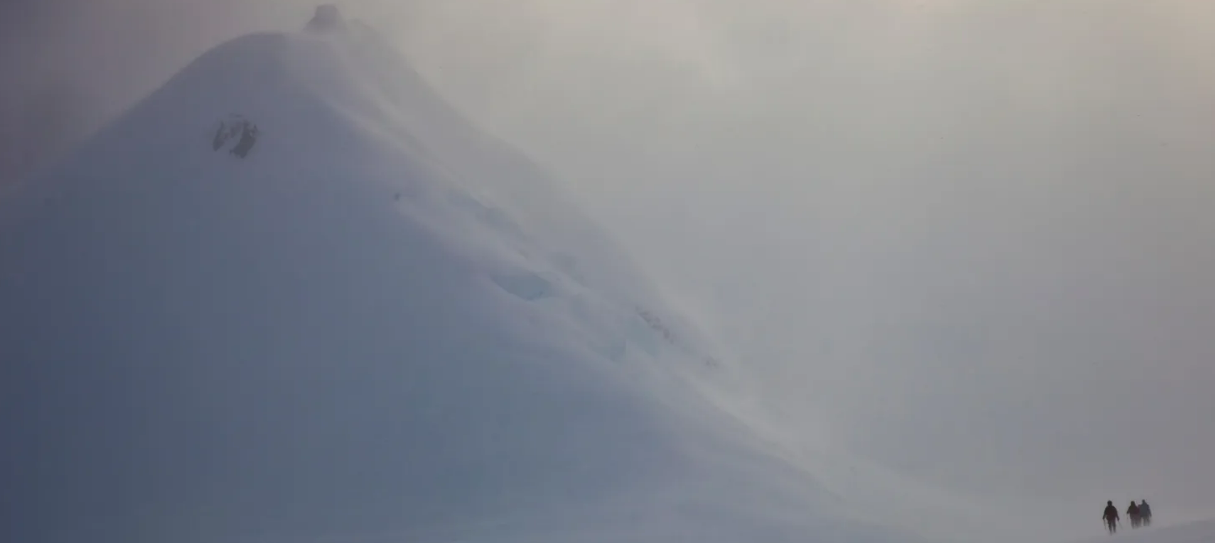 ©Alamy
Pre-reading questions:
I will read each question. Then, please answer them.
講師がそれぞれの質問を読むので答えましょう。
Have you ever heard of a secret mountain hidden deep within the Earth?
Do you believe that there could be undiscovered, secret mountains on Earth?
Vocabulary:
I will read the words, meanings, and sample sentences. Then, repeat after me.
単語、意味、例文を読みます。講師に続いて音読しましょう。
explore /ik-SPLAWR/

[verb] – to think about, talk about, or study something, or to experience it, in order to find out more about it
Last summer, my family and I went to the beach to explore the fascinating marine life by snorkeling and searching for colorful fish and shells.

secret /SEE-krit/

[noun] – a piece of information that is only known by one person or a few people and should not be told to others
Sarah whispered a secret to her best friend during recess, promising to tell her about the surprise party they were planning for their teacher.

form /fawrm/

[verb] – to begin to exist or to make something begin to exist
She used clay to form a small sculpture of a bird in art class.

mystery /MIS-tuh-ree/

[noun] – something strange or not known that has not yet been explained or understood
The detective was determined to solve the mystery of the missing necklace, searching for clues at the crime scene and questioning potential witnesses.

gain /geyn/

[verb] – to get something that is useful, that gives you an advantage, or that is in some way positive, especially over a period of time
After months of hard work and practice, she finally gained confidence in her ability to speak in front of a large audience.
Article reading:
Please read the whole article. Then, I will check your pronunciation and intonation.
記事を音読しましょう。講師はあなたの発音とイントネーションを確認します。
Uncover Earth's hidden mountains on an incredible journey to explore the secrets of our planet's deep formations. Join us in discovering these massive wonders that shape our existence.
Beneath the familiar landscapes we know, there are gigantic mountains that have formed through the powerful movements of tectonic plates. These plates sink into the Earth's mantle, where they transform into strong rocks called eclogite under extreme conditions. These underground peaks gradually rise up, creating "mountains within mountains." Some of them reach the surface and become famous ranges like the Himalayas, while others remain hidden from view. Nonetheless, these concealed giants quietly influence tectonic activity, leading to earthquakes and volcanic eruptions that shape our planet. Unseen and covert peaks hold the secrets of the Earth. By using seismic imaging to decode waves, scientists can uncover their mysteries and gain insights into how our planet works and the dangers it poses.
Hidden mountains hold Earth's secrets, impacting us profoundly. Scientists uncovering them enhance our understanding, safety, and the planet's equilibrium.
True or False:
Read the sentences and identify if they are true or false based on the article.
文章を読んで、記事に基づいて正誤を答えましょう。
The mountains beneath the Earth's surface are formed by the movements of tectonic plates.
All underground mountains eventually rise up to become famous ranges like the Himalayas.
The concealed mountains have no impact on tectonic activity, such as earthquakes and volcanic eruptions.
Seismic imaging is used by scientists to decode waves and reveal the mysteries of hidden mountains.
Uncovering the secrets of hidden mountains has no effect on our understanding, safety, or the planet's equilibrium.
Fill in the blanks:
Choose the correct word from the table then fill in the blanks.
適切な言葉を選んで空欄を埋めましょう。
| | | | | |
| --- | --- | --- | --- | --- |
| explore | secret | form | mystery | gain |
By studying regularly and asking questions in class, the student was able to ______ a deeper understanding of the subject.
The school organized a field trip to a nearby forest, where we had the chance to ______ nature, hike on trails, and learn about different types of trees and plants.
Jack found a hidden treasure map in his grandfather's attic, and he couldn't wait to uncover the ______ location and see what treasures awaited him.
The raindrops ______ puddles on the sidewalk after the storm.
The old abandoned house on the hill was shrouded in ______, with rumors of ghostly apparitions and strange sounds echoing through its halls.
Listening: