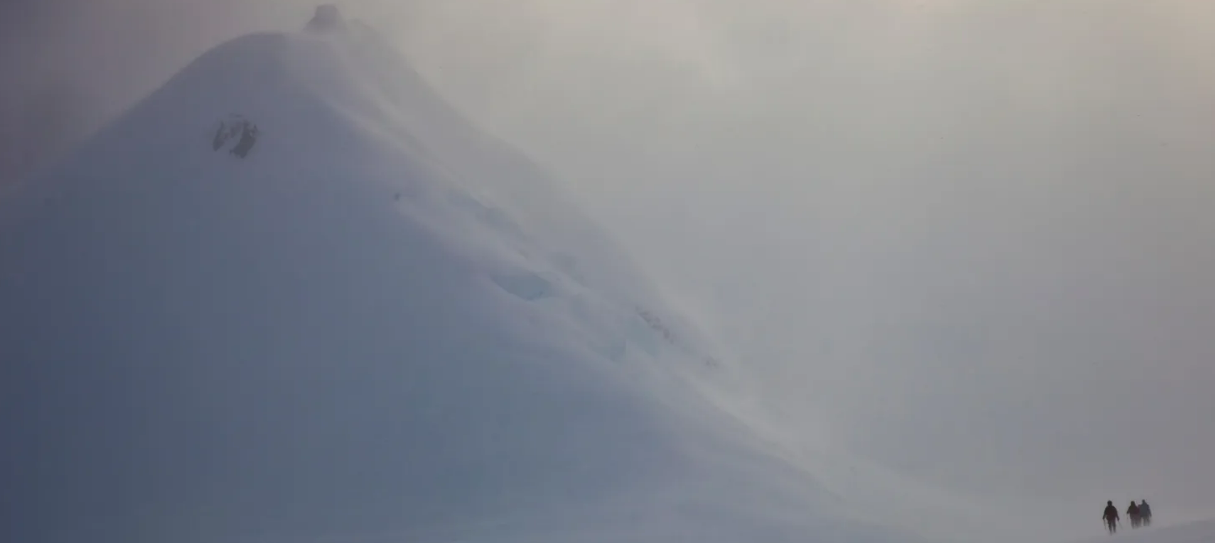 ©Alamy
Vocabulary:
I will read the words, meanings, and sample sentences. Then, repeat after me.
quest /kwest/

[noun] – a challenging and difficult journey or search.
Embarking on a quest to discover the hidden treasure, the young adventurers faced numerous obstacles and puzzles along their challenging journey.

whereabouts /HWAIR-uh-bouts/

[noun] – the place where a person or thing is
I was wondering about the whereabouts of my misplaced notebook. I last saw it in the library, but now I can't seem to find it anywhere.

insight /IN-sahyt/

[noun] – (the ability to have) a clear, deep, and sometimes sudden understanding of a complicated problem or situation
In her quest to unravel the mysteries of the ancient civilization, the archaeologist embarked on a challenging journey, relying on her knowledge and keen insight to decipher the hidden clues left behind by the past.

foresee /fawr-SEE/

[verb] – to know about something before it happens
As I studied the weather patterns, I could foresee that a storm might be approaching our town.

enhance /en-HANS/

[verb] – to improve the quality, amount, or strength of something
Studying with flashcards can enhance your memory and help you remember important information more effectively.
Article reading:
Please read the whole article. Then, I will check your pronunciation and intonation.
Unseen yet mighty lie Earth's secret mountains—massive wonders hidden within our planet's depths. Embark on a journey with us as we unveil their mysteries, exploring the hidden world that shapes our very existence.
Hidden beneath familiar landscapes lie colossal mountains formed through subduction, a geological process. Tectonic plates slide beneath each other, sinking deep into the earth's mantle. Heat and pressure transform them into dense rocks called eclogite. Over time, these masses rise, forming "mountains within mountains." Some peak through the crust, creating visible ranges like the Himalayas. Others remain unseen but still impact the surface world. Hidden mountains beneath the Earth's surface silently steer tectonic shifts, conjuring quakes, and volcanic spectacles. Imperceptible to many, these covert peaks mold our planet's terrain and geologic rhythm. Unraveling their enigma poses an arduous quest. Armed with cutting-edge tools like seismic imaging and tomography, scientists probe subterranean depths, unearthing the secrets of these veiled behemoths. By decoding seismic waves, researchers unveil their constitution, dimensions, and whereabouts. This pursuit illuminates Earth's intricate inner workings, offering insights to foresee geological phenomena and perils.
Deep within our planet, hidden mountains shape the Earth's secrets, silently impacting its surface and revealing its mysteries to scientists. Unveiling these enigmatic wonders brings us closer to comprehending our world and enhances our ability to navigate and respond to geological phenomena.
Discussion Questions:
I will read each question. Then, please answer them.
Have you ever felt an earthquake or witnessed a volcanic eruption? How did it make you feel, and what impact did it have on the surrounding area?
Have you ever watched documentaries or read books about geological phenomena or the Earth's inner workings? What did you find most intriguing or surprising?
Do you agree that understanding hidden mountains can help us predict geological phenomena and potential dangers?
What are some potential benefits or drawbacks of utilizing cutting-edge tools like seismic imaging and tomography in the study of hidden mountains?
What role does collaboration play in the study of hidden mountains? How might international cooperation and knowledge-sharing enhance our understanding of these geological phenomena?
Summarization
Please summarize the whole article using your own words and expressions. You will have one minute to prepare before you answer.
Describe:
Please explain the definition of each word listed below based on your understanding. You can provide example sentences if needed.
massive
landscape
beneath
researcher
phenomena
Listening: