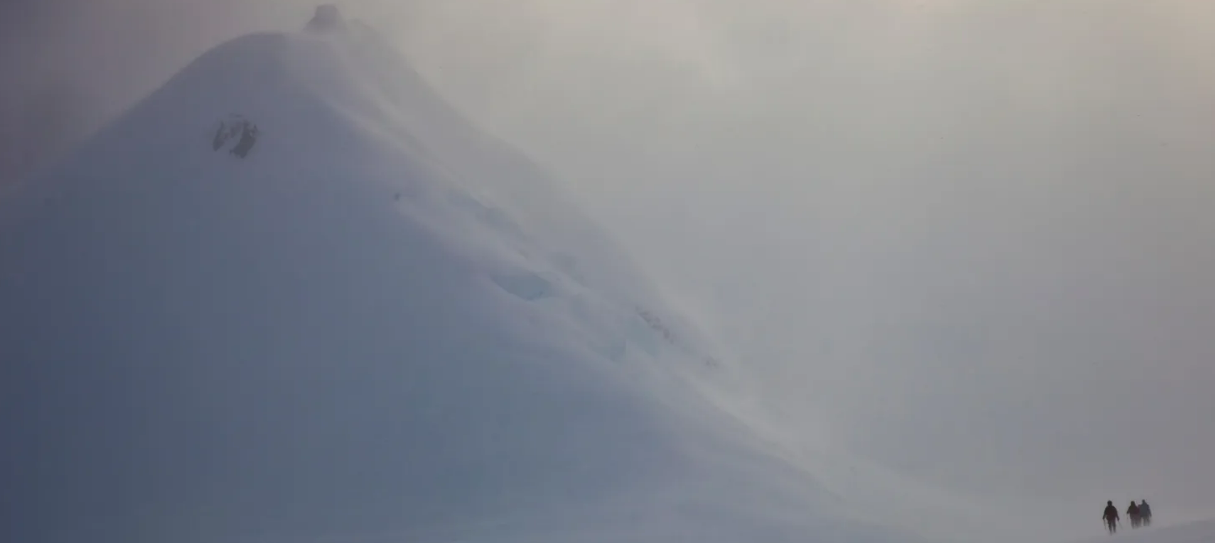 ©Alamy
Pre-reading questions:
I will read each question. Then, please answer them.
Have you ever wondered what might be hidden beneath the Earth's surface? What could be some interesting things that could exist there?
Do you think it's possible for a mountain to exist within the Earth, away from our view? Why or why not?
Vocabulary:
I will read the words, meanings, and sample sentences. Then, repeat after me.
existence /ig-ZIS-tuhns/

[noun] – the fact of something or someone existing
The beauty of nature reminds us of the vastness and wonder of existence.

extreme /ik-STREEM/

[adjective] – very severe or bad
The heatwave brought about extreme temperatures, reaching well over 100 degrees Fahrenheit.

earthquake /URTH-kweyk/

[noun] – a sudden violent movement of the earth's surface, sometimes causing great damage
Last night, our house shook violently during the earthquake, causing books to fall off the shelves and dishes to break.

effectively /ih-FEK-tiv-lee/

[adverb] – in a way that is successful and achieves what you want
Maria studied diligently for her math exam and effectively solved all the problems, earning herself a high score.

safety /SEYF-tee/

[noun] – a state in which or a place where you are safe and not in danger or at risk
Wearing a helmet while riding a bicycle is important for your safety because it protects your head in case of an accident.
Article reading:
Please read the whole article. Then, I will check your pronunciation and intonation.
Embark on an extraordinary journey to discover Earth's hidden mountains—mighty and unseen formations that lie within the depths of our planet. These colossal wonders play a crucial role in shaping our existence, and we invite you to join us as we unravel their mysteries and explore the hidden world beneath our feet.
Hidden beneath our familiar landscapes lie colossal mountains, born from the dramatic dance of tectonic plates. Through subduction, these plates plunge into the Earth's mantle, transforming into mighty eclogite rocks under extreme conditions. These subterranean peaks gradually ascend, forming "mountains within mountains." Some rise to the surface, like the renowned Himalayas, while others remain concealed. Nevertheless, these hidden behemoths silently steer tectonic activity, yielding earthquakes and volcanic eruptions that shape our world. Unseen, covert peaks shape Earth's secrets. Seismic imaging unearths their enigma, decoding waves for insights into our planet's workings and dangers.
Delving into the depths of our planet, these hidden mountains hold the secrets that mold the Earth's enigmatic nature. Their impact on the surface remains silent but significant, and by uncovering their mysteries, scientists enhance our understanding of the world we inhabit. This newfound knowledge empowers us to navigate and respond to geological phenomena more effectively, ensuring our safety and the preservation of our planet's delicate balance.
Comprehension questions
I will read each question. Then, please answer them based on the article.
How are the hidden mountains formed?
What role do the hidden mountains play in shaping our world?
Why is it important to uncover the mysteries of these hidden mountains?
What types of rocks are formed when tectonic plates plunge into the Earth's mantle?
What are some of the geological phenomena influenced by the hidden mountains?
Discussion questions
I will read each question. Then, please answer them.
Have you ever felt an earthquake or witnessed a volcanic eruption? How did it make you feel, and what impact did it have on the surrounding area?
Have you ever watched documentaries or read books about geological phenomena or the Earth's inner workings? What did you find most intriguing or surprising?
Do you agree that understanding hidden mountains can help us predict geological phenomena and potential dangers?
What are some potential benefits or drawbacks of utilizing cutting-edge tools like seismic imaging and tomography in the study of hidden mountains?
What role does collaboration play in the study of hidden mountains? How might international cooperation and knowledge sharing enhance our understanding of these geological phenomena?
Listening: