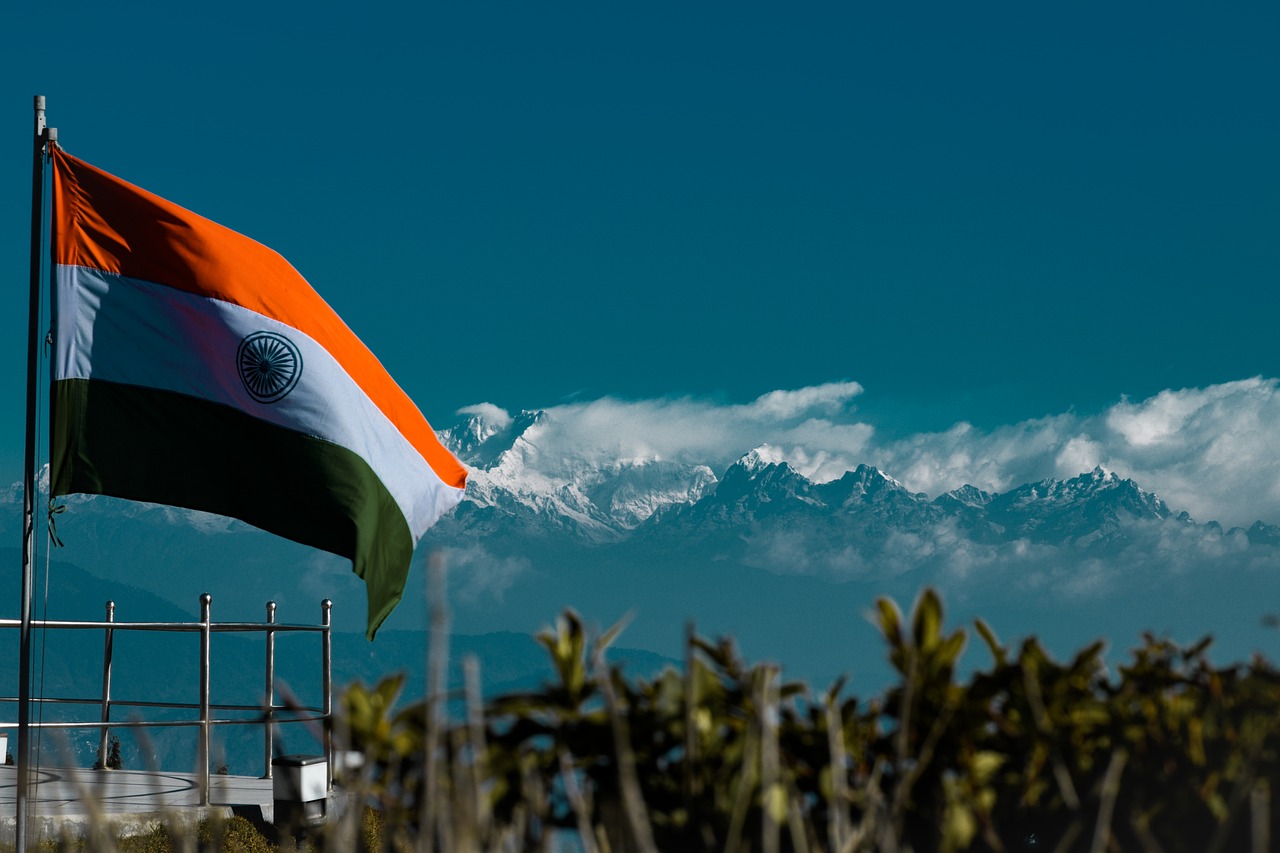 Pre-reading questions:
I will read each question. Then, please answer them.
講師がそれぞれの質問を読むので答えましょう。
Do you find India an interesting country to visit?
Have you seen people from India visiting or living in your country?
Vocabulary:
I will read the words, meanings, and sample sentences. Then, repeat after me.
単語、意味、例文を読みます。講師に続いて音読しましょう。
tourism /TOOR-iz-uhm/

[noun] – the business of providing services such as transport, places to stay, or entertainment for people who are on holiday
Many people enjoy visiting new countries and experiencing different cultures, which is why tourism is a popular industry around the world.

improvement / im-PROOV-muhnt/

[ noun] – an occasion when something gets better or when you make it better
With practice and effort, you can see improvement in your skills over time.

competition /kom-pi-TISH-uhn/

[noun] – a situation in which someone is trying to win something or be more successful than someone else
Many students participated in the spelling competition, trying their best to win.

provide /pruh-VAHYD/

[verb] – to give someone something that they need
The school cafeteria provides students with healthy and delicious meals every day.

explore /ik-SPLAWR/

[verb] – to search a place and discover things about it
We decided to explore the park and see what interesting things we could find.
Article reading:
Please read the whole article. Then, I will check your pronunciation and intonation.
記事を音読しましょう。講師はあなたの発音とイントネーションを確認します。
India's tourism is doing well because more people are traveling and the country is investing a lot of money in airports. The government plans to spend $11.9 billion by 2025 to improve and build airports all over the country. One exciting project is the Noida International Airport, which will be the biggest airport in Asia when it's finished in 2024. These improvements, like airports and terminals, are very important for India's tourism to grow. More Indians travel abroad due to private airlines and government investments. While low-cost carriers like Go First struggle with competition and low profits, airlines like Air India, owned by Tata Sons, provide affordable flights and expand services. This has made Air India the second-largest domestic airline and the largest for international flights in India. More Indians are exploring different countries, according to Agoda. In 2019, Thailand, Malaysia, and Indonesia were popular. Now, more Indians are going to Europe, like France and Switzerland. They also visit Southeast Asian countries such as Vietnam, Singapore, Indonesia, and Malaysia. However, fewer Indians are traveling to Japan, Korea, and Taiwan, possibly because they are far away and less known.
True or False:
Read the sentences and identify if they are true or false based on the article.
文章を読んで、記事に基づいて正誤を答えましょう。
The Noida International Airport is not expected to become the largest airport in Asia.
Low-cost carriers like Go First have managed to overcome tough competition and generate high profits.
The government of India plans to invest $11.9 billion by 2025 to improve and build airports across the country.
The upcoming Noida International Airport is set to become the largest airport in Asia when it is completed in 2024.
Air India, which is owned by Tata Sons, has become the second-largest domestic airline and the largest international carrier in India.
Fill in the blanks:
Choose the correct word from the table then fill in the blanks.
適切な言葉を選んで空欄を埋めましょう。
| | | | | |
| --- | --- | --- | --- | --- |
| tourism | improvement | competition | provide | explore |
The local market has many shops selling similar products, which creates ___________ among the business owners.
Making small changes and adjustments can lead to ___________ in your work or daily routine.
The library _______ books and resources for students to borrow and use for their studies.
Tom actively ________ the places he visits in different countries, eager to discover new sights and experiences.
The local economy benefits from _______ because visitors spend money on hotels, restaurants, and attractions.
Listening: