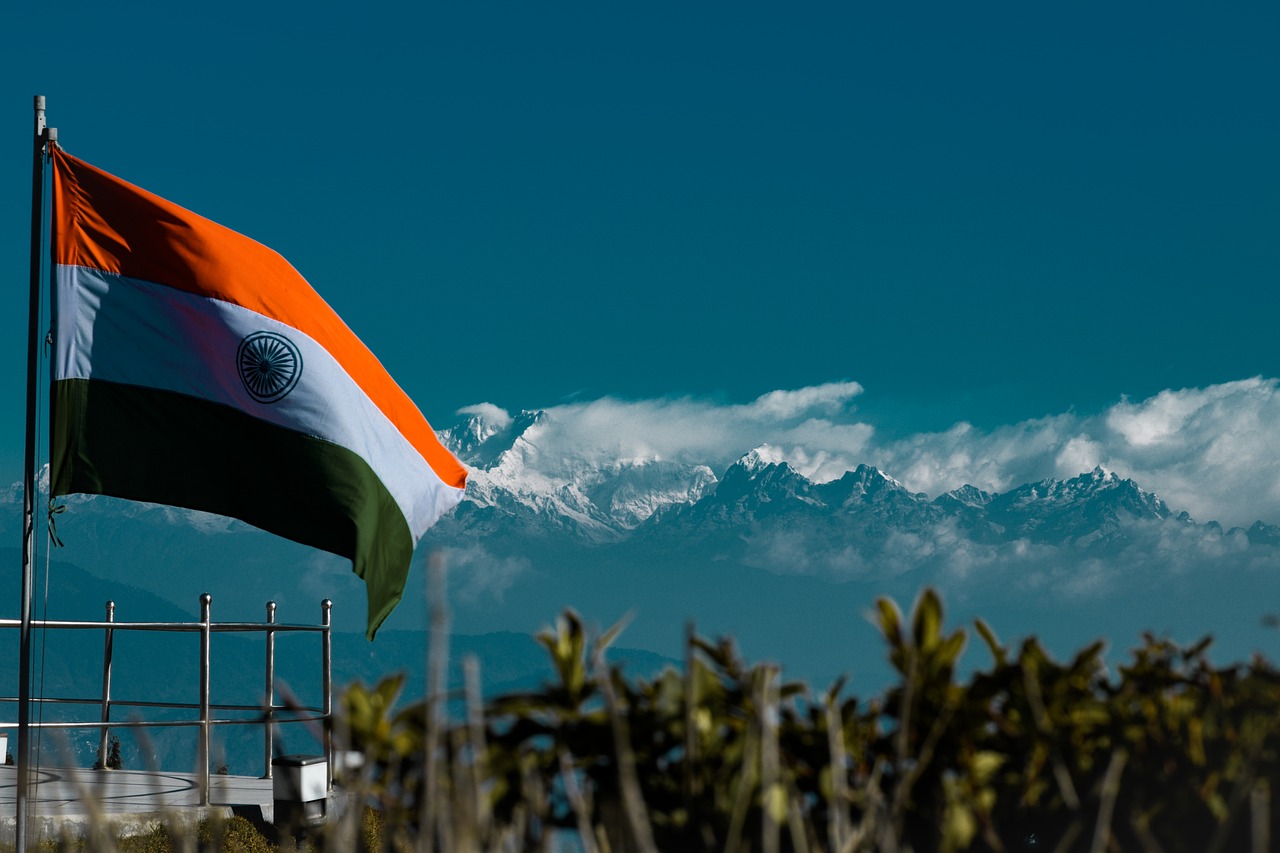 Pre-reading questions:
I will read each question. Then, please answer them.
What comes to mind when you hear the country India?
Do you consider traveling to India? Why or why not?
Vocabulary:
I will read the words, meanings, and sample sentences. Then, repeat after me.
beyond /bee-OND/

[preposition] – to be more than or not limited to something
His dedication to his work goes beyond what is expected, as he always goes the extra mile to deliver exceptional results.

invest /in-VEST/

[verb] – to put money, effort, time, etc. into something to make a profit or get an advantage
I decided to invest my savings in the stock market to try and grow my money over time.

ambitious /am-BISH-uhs/

[adjective] – If a plan or idea is ambitious, it needs a great amount of skill and effort to be successful or be achieved
The students were excited and had ambitious goals to improve their grades and achieve academic success.

crucial /KROO-shuhl/

[adjective] – extremely important or necessary
Wearing a helmet while riding a bicycle is crucial for your safety.

profit /PROF-it /

[noun] – money that is earned in trade or business after paying the costs of producing and selling goods and services
The lemonade stand made a profit by selling refreshing drinks on a hot summer day.
Article reading:
Please read the whole article. Then, I will check your pronunciation and intonation.
India's success in tourism goes beyond just the increasing number of people traveling. The country is investing a lot of money into its aviation industry to become a major travel hub. The government has ambitious plans to spend $11.9 billion by 2025 to modernize and build airports across the country. One exciting project is the upcoming Noida International Airport, which will be the largest airport in Asia when it is finished in 2024. These improvements to airports and terminals have played a crucial role in driving India's tourism growth. India's tourism growth is driven by both private airlines and government investments. While low-budget carriers like Go First face competition and limited profits, Air India, owned by Tata Sons, has expanded and become a major domestic and international airline.
According to Agoda, Indian travelers are now exploring a wider range of countries. While Thailand, Malaysia, and Indonesia were popular destinations in 2019, more Indians are now visiting European countries like France and Switzerland. Southeast Asia is still a favorite region, with a growing number of Indian tourists in Vietnam, Singapore, Indonesia, and Malaysia. However, fewer Indians are traveling to countries like Japan, Korea, and Taiwan, possibly because they are far away and not widely known among Indian travelers.
Comprehension questions
I will read each question. Then, please answer them based on the article.
What is the main reason for India's tourism growth?
How is the Indian government investing in its aviation industry?
Which airline has faced challenges due to competition and low profit margins?
According to Agoda, what are some popular destinations for Indian travelers in Southeast Asia?
Why do you think fewer Indians are traveling to Japan, Korea, and Taiwan?
Discussion questions
I will read each question. Then, please answer them.
Have you ever traveled abroad? If so, which countries have you visited, and what was your experience like? If not, what countries would you like to visit in the future?
Have you ever faced any challenges while traveling, such as language barriers or cultural differences? If so, how did you overcome them? If not, what would you do if you encountered such challenges in the future?
Has the article made you more interested in traveling to India?
What are your thoughts on the growth of India's tourism industry and its potential impact on the global stage?
What factors do you think contribute to the growth of outbound tourism in a country?
Listening: