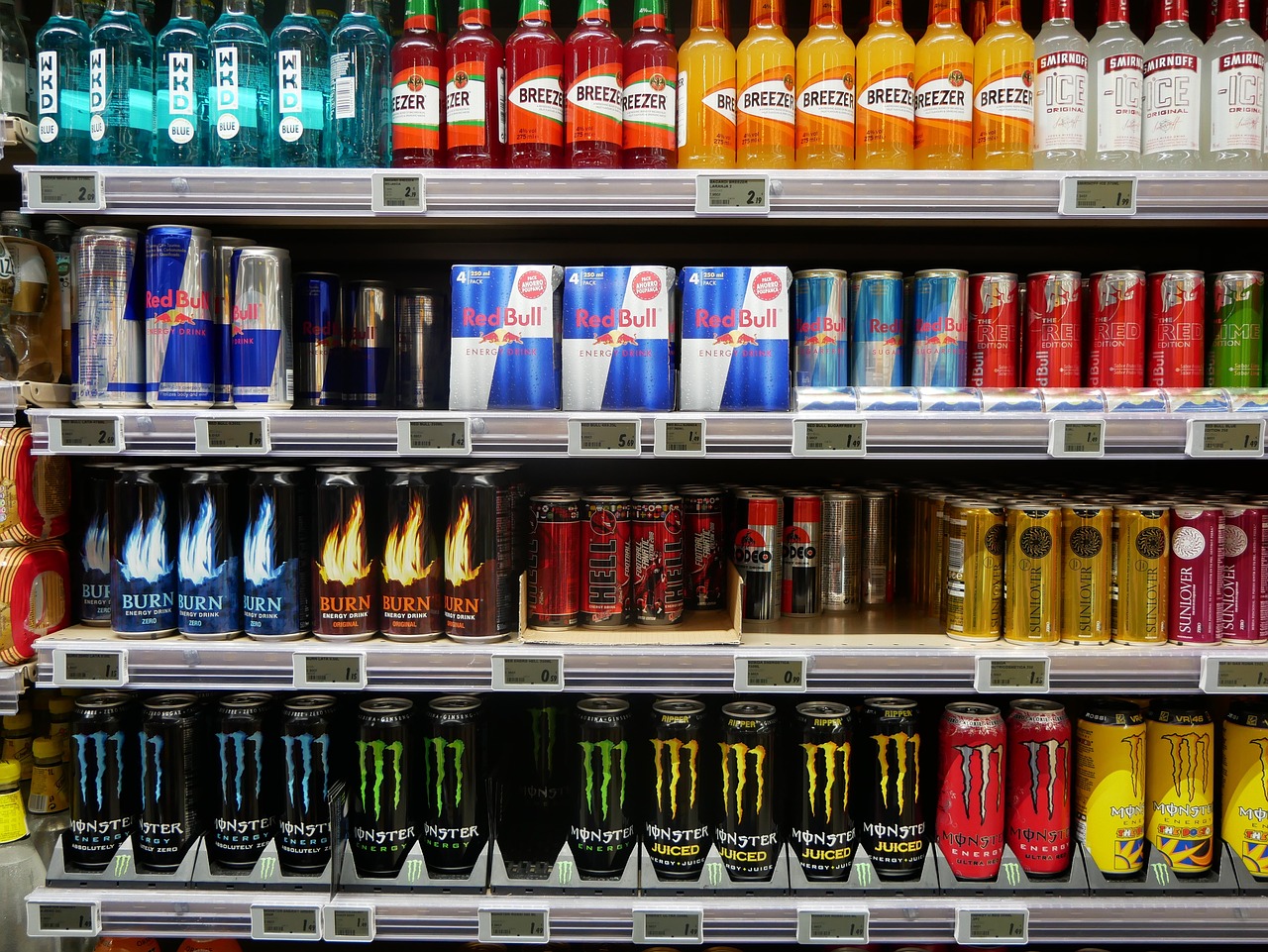 Pre-reading questions:
I will read each question. Then, please answer them.
What are energy drinks, and what are their main purposes or intended effects?
How do energy drinks affect physical performance and cognitive function, and are these effects sustained or temporary?
Vocabulary:
I will read the words, meanings, and sample sentences. Then, repeat after me.
process /PROS-es/

[noun] – a series of actions that you take in order to achieve a result
I watched the baking show on TV, and I learned the step-by-step process of making a delicious chocolate cake.

balanced /BAL-uhnst /

[adjective] – containing an equal amount or number of similar things or people
Sarah enjoyed playing different sports to stay fit and healthy. She believed that engaging in a variety of activities helped her maintain a balanced lifestyle.

act as /akt az/

[phrasal verb] – to do the job of a particular kind of person or thing.
My mother always keeps a first aid kit at home, as she knows that she may need it to act as a helpful resource during minor injuries or accidents.

summary /SUH-muh-ree/

[noun] – a short, clear description that gives the main facts or ideas about something
After reading the book, I wrote a short summary to help me remember the main events and characters of the story.

consume /kuhn-SYOOM/

[verb] – to eat or drink something
The doctor advised me to consume more fruits and vegetables to maintain a healthy diet and improve my overall well-being.
Article reading:
Please read the whole article. Then, I will check your pronunciation and intonation.
Curious about what gives energy drinks their energizing effect? Well, they contain a special ingredient called taurine. But what exactly is taurine, and why is it added to energy drinks? Let's find out.
Taurine plays a crucial role in regulating many important processes in our body, such as hydration, metabolism, and the functioning of our muscles and nervous system. Taurine helps control the movement of water and minerals in and out of our cells, which is necessary for keeping them healthy and balanced. It also acts as an antioxidant, protecting our cells from damage caused by harmful molecules called free radicals. In summary, taurine is a vital component that supports our overall health and well-being. Explore the taurine-energy drink link. Energy drinks give a quick energy boost with caffeine, sugar, and other stimulants. Taurine, found in some foods and produced by our bodies, is added to enhance performance and fight fatigue, but the evidence is limited. Taurine's role in energy drinks is debated, so consume them in moderation, especially if you have health issues or caffeine sensitivity.
While taurine's role in energy drinks remains somewhat mysterious, it's important to remember that maintaining a balanced diet and leading a healthy lifestyle are the most reliable ways to naturally boost your energy.
Comprehension questions
I will read each question. Then, please answer them based on the article.
What is the special ingredient found in energy drinks that gives them an energizing effect?
How does taurine help keep our cells healthy and balanced?
Why is it important to consume energy drinks in moderation?
Why is taurine's role in energy drinks considered to be debated or mysterious?
Why is it essential to maintain a balanced diet and lead a healthy lifestyle to boost energy naturally?
Discussion questions
I will read each question. Then, please answer them.
What are your thoughts on the use of energy drinks as a means of boosting energy levels? Do you think they are effective, or do you believe there are better alternatives?
Can you recall a time when you felt fatigued or lacking in energy? What strategies did you use to boost your energy levels?
Do you agree that moderation is advised when consuming energy drinks, especially for individuals with health conditions or caffeine sensitivity?
In your opinion, how important is it for individuals to be aware of the ingredients in energy drinks and their potential effects on health? Should there be more regulations and labeling requirements for these products?
Reflecting on the potential risks and benefits associated with energy drinks, do you think they should be more strictly regulated or even banned in certain contexts? Why or why not?
Listening: