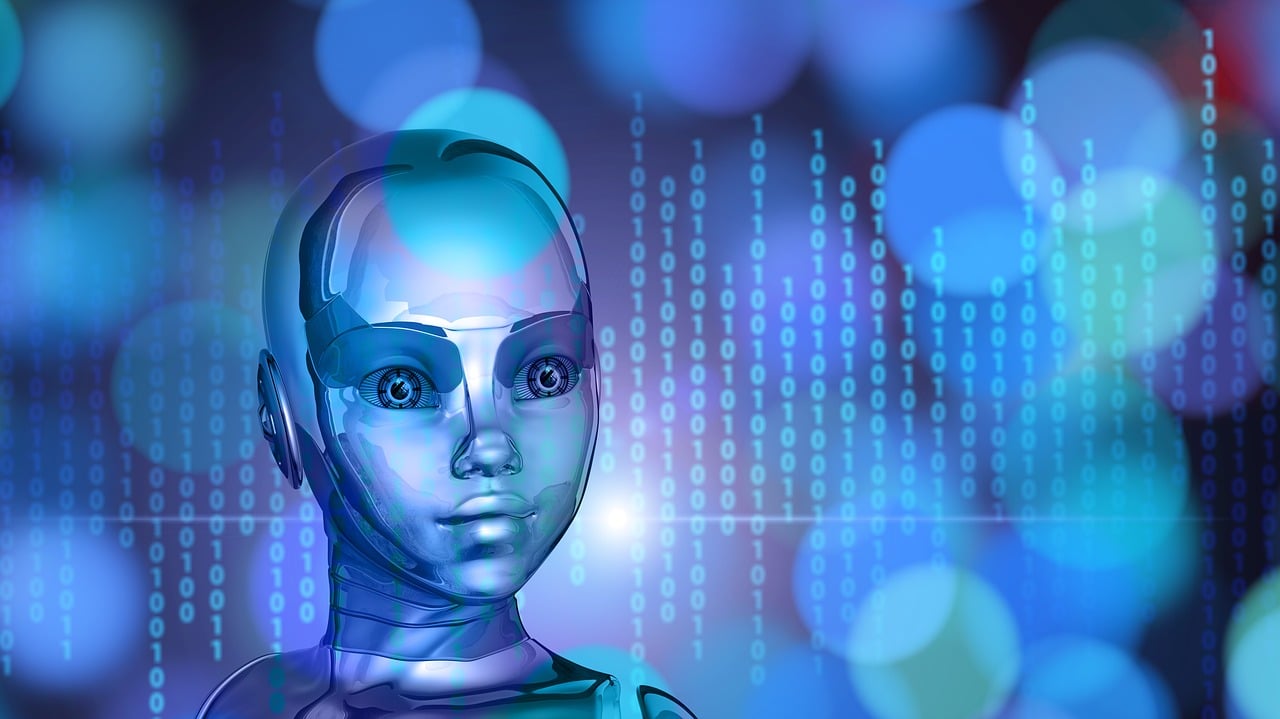 Pre-reading questions:
I will read each question. Then, please answer them.
講師がそれぞれの質問を読むので答えましょう。
Are you familiar with AI?
Have you ever used any AI applications or technologies in your personal experience?
Vocabulary:
I will read the words, meanings, and sample sentences. Then, repeat after me.
単語、意味、例文を読みます。講師に続いて音読しましょう。
expert /EK-spurt/

[noun] – a person with a high level of knowledge or skill relating to a particular subject or activity
The expert provided helpful advice to solve the problem.

fear /feer/

[noun] – an unpleasant emotion or thought that you have when you are frightened or worried by something dangerous, painful, or bad that is happening or might happen
She overcame her fear of heights by gradually exposing herself to tall buildings.

silly /SIL-ee/

[adjective] – showing a lack of thought or judgment; not serious and not showing much intelligence
Her classmates laughed at her for expressing silly concerns about the upcoming test.

lack /lak/

[verb] – to not have any or enough of something, esp. something necessary or wanted
They lacked the necessary ingredients to bake a cake for the party.

predict /pri-DIKT/

[verb] – to say that an event or action will happen in the future, especially as a result of knowledge or experience
The weather forecast predicted rain for the weekend.
Article reading:
Please read the whole article. Then, I will check your pronunciation and intonation.
記事を音読しましょう。講師はあなたの発音とイントネーションを確認します。
Professor LeCun, an AI expert at Meta, doesn't view AI as a threat to humans. He thinks concerns are exaggerated, and if AI is found to be unsafe, humans will stop developing it. Professor LeCun prioritizes AI's safety and usefulness over fear.
People worry about advanced AI systems, called artificial general intelligence (AGI), solving problems like humans. But Professor LeCun thinks these concerns are silly. Even if AGI becomes as smart as a rat, it will be supervised and can be turned off. It won't be created if it's unsafe. Professor LeCun wants to highlight that worries about AGI overpowering humans lack a factual basis.
AI's impact on jobs is a hot topic. Professor LeCun says AI won't permanently remove many jobs. Work may change, but it's hard to predict which jobs will be more important in the future. Instead of worrying about job losses, Professor LeCun sees AI as a chance for progress, like the internet or printing press. Rules are being discussed for different AI uses, like cars or medical imaging.
True or False:
Read the sentences and identify if they are true or false based on the article.
文章を読んで、記事に基づいて正誤を答えましょう。
AGI will be created regardless of its safety.
The nature of work may change due to AI, making it difficult to predict which jobs will be more important in the future.
There are ongoing discussions about creating rules for different AI applications, such as cars or medical imaging.
AI will permanently remove a large number of jobs.
If AI is found to be unsafe, humans will continue developing it.
Fill in the blanks:
Choose the correct word from the table then fill in the blanks.
適切な言葉を選んで空欄を埋めましょう。
| | | | | |
| --- | --- | --- | --- | --- |
| expert | fear | silly | lack | predict |
The teacher dismissed his _____ judgment about the student's abilities based on a single mistake.
We hired an ______ to guide us through the renovation process.
The team _____ the necessary experience to win the championship.
She tried to _______ the outcome of the game, but her guess was incorrect.
The loud noise scared the dog and filled it with ____.
Listening: