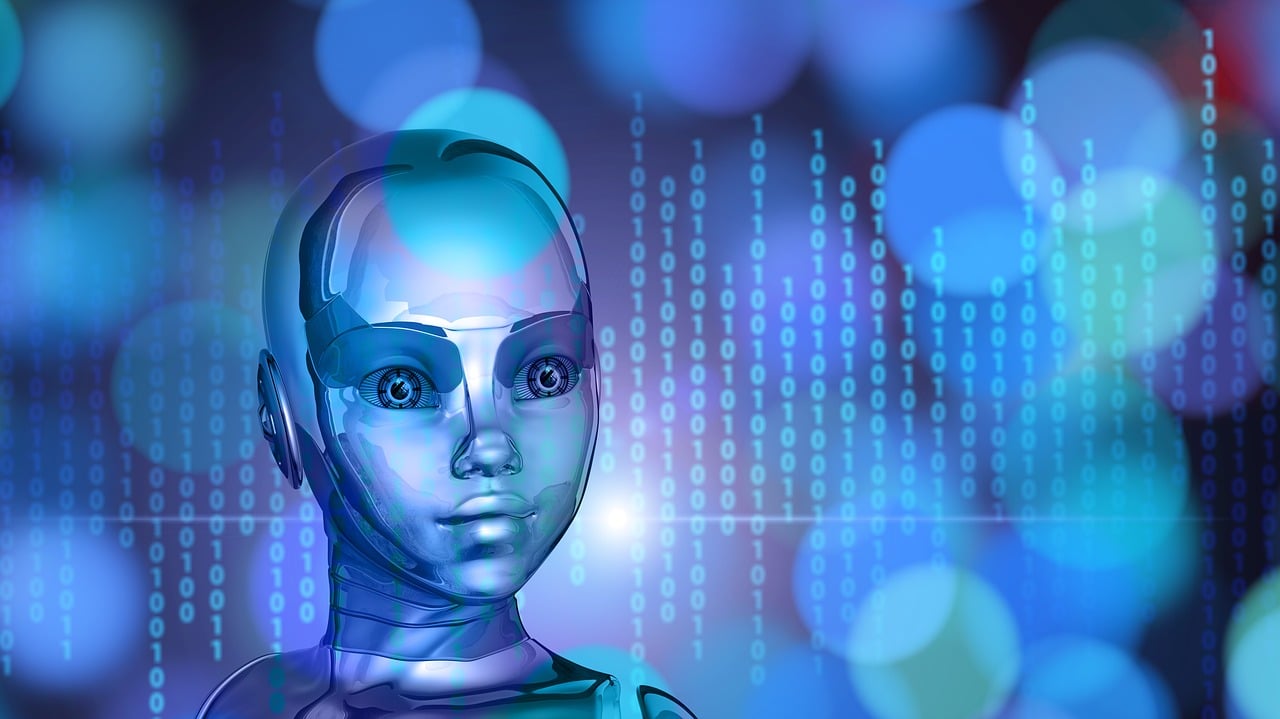 Pre-reading questions:
I will read each question. Then, please answer them.
How would you describe AI (artificial intelligence) in your own words, based on your understanding?
In what areas or fields do we commonly use AI?
Vocabulary:
I will read the words, meanings, and sample sentences. Then, repeat after me.
distant /DIS-tuhnt/

[adjective] – far away
The finish line of the marathon seemed distant, motivating the runners to push harder.

emphasize /EM-fuh-sahyz/

[verb] – to show that something is very important or worth giving attention to
Anna's passionate speech emphasizes the need for immediate action on climate change.

artificial /ahr-tuh-FISH-uhl/

[adjective] – made by people, often as a copy of something natural
The artificial light illuminated the dark room, creating a welcoming atmosphere.

dominate /DOM-uh-neyt/

[verb] – to have control over a place or person
The champion boxer continued to dominate his opponents, winning every match with ease.

ridiculous /ri-DIK-yuh-luhs/

[adjective] – stupid or unreasonable and deserving to be laughed at
The price they're asking for that tiny toy is absolutely ridiculous.
Article reading:
Please read the whole article. Then, I will check your pronunciation and intonation.
Professor LeCun, an AI expert at Meta, doesn't believe AI poses a threat to humanity. He thinks concerns about AI are exaggerated and unnecessary. If AI is found to be unsafe, the development won't be pursued. He reassures us that computers surpassing human intelligence are a distant future. Rather than fearing AI, Professor LeCun emphasizes the importance of ensuring its safety and benefits.
Many people worry about a future in which advanced AI systems, called artificial general intelligence (AGI), can solve problems like humans. Professor LeCun finds the notion of these systems swiftly dominating the world to be ridiculous. Even if AGI becomes as smart as a rat, it will be supervised in data centers and can be turned off. If the conclusion is that it's unsafe, it won't be brought into existence. Professor LeCun wants to highlight that concerns about AGI overpowering humanity lack a factual basis.
AI's impact on jobs is a topic of great interest and discussion. According to Professor LeCun, AI won't permanently eliminate a large number of jobs. While the nature of work may change, it's difficult to predict which jobs will become more prominent in the future. Instead of focusing on job losses, Professor LeCun sees AI as an opportunity for human progress, akin to the transformative effects of the internet or printing press. There are ongoing discussions about creating tailored rules and regulations for different AI applications, such as cars or medical imaging.
Comprehension questions
I will read each question. Then, please answer them based on the article.
What does Professor LeCun find ridiculous?
How does Professor LeCun view the impact of AI on jobs?
What are some ongoing discussions related to AI applications?
According to Professor LeCun, what does he think about the concerns regarding AI?
What does Professor LeCun say about the future possibility of computers surpassing human intelligence?
Discussion questions
I will read each question. Then, please answer them.
Have you ever talked about the good and bad sides of AI? If yes, what did people say about it? If not, what do you think are the possible advantages and disadvantages of AI?
Have you come across any real-life examples or uses of AI that have impressed or interested you? If yes, can you share some instances where AI has shown its abilities? If not, in which areas or industries do you think AI could have a significant impact?
Do you agree with Professor LeCun's statement that concerns about AI posing a threat to humanity are exaggerated?
What do you think about the article and Professor LeCun's views on the potential threats of AI, artificial general intelligence, and its impact on jobs?
Which job, in your opinion, do you think will be least likely to be replaced or significantly impacted by AI?
Listening: