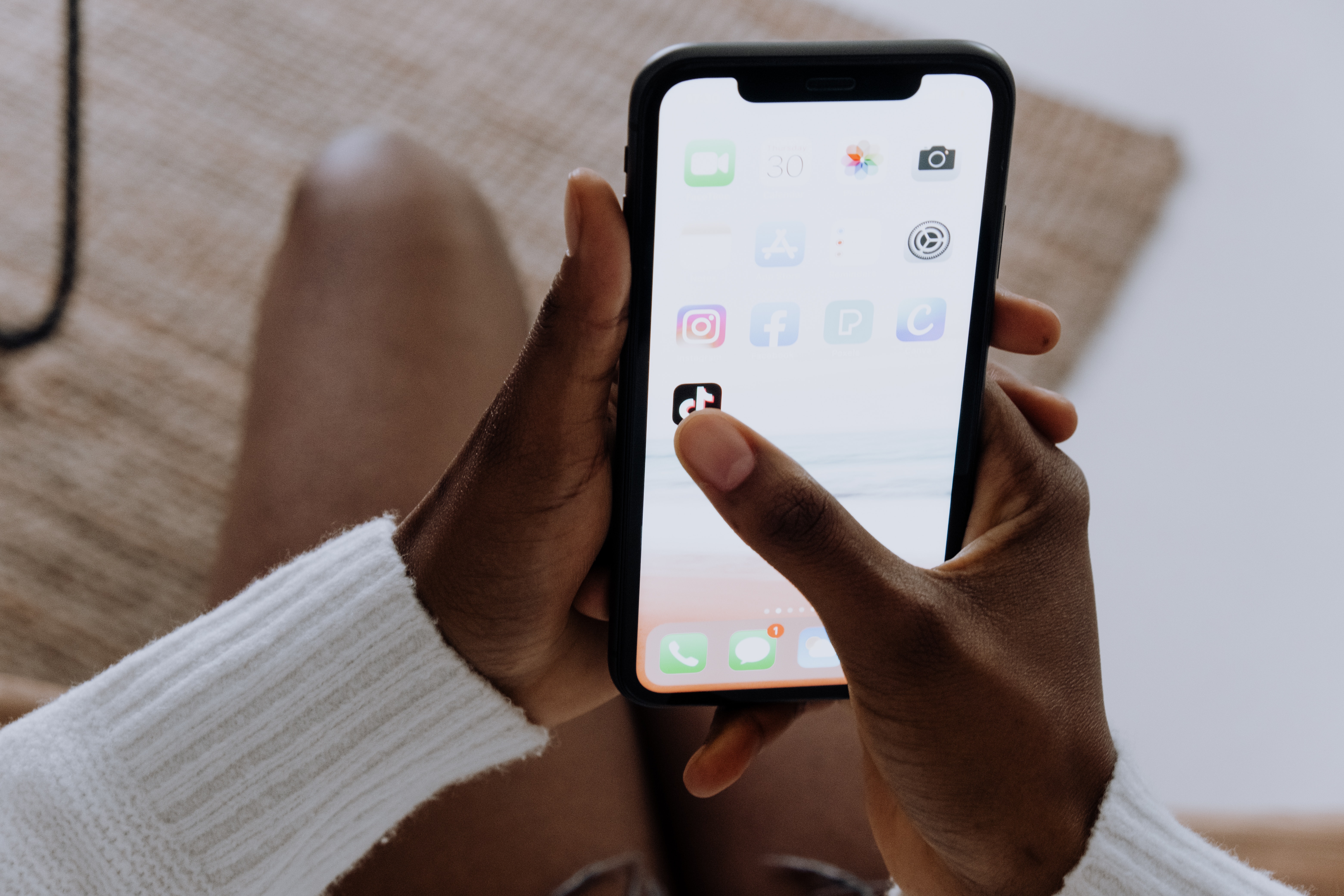 Pre-reading questions:
I will read each question. Then, please answer them.
Are you familiar with the social media app TikTok? Do you use it? Tell me about it.
Do you think it is safe to use TikTok? Why or why not?
Vocabulary:
I will read the words, meanings, and sample sentences. Then, repeat after me.
misuse /mis-YOOS/

[noun] – an occasion when something is used in an unsuitable way or in a way that was not intended
The teacher warned the students about the potential misuse of social media and the importance of responsible online behavior.

expand /ik-SPAND/

[verb] – to increase in size, number, or importance, or to make something increase in this way
The company decided to expand its product line to meet the evolving needs and demands of its customers.

regulate /REG-yuh-leyt/

[verb] – to control something, especially by making it work in a particular way
The environmental agency has the authority to regulate emissions from factories to minimize air pollution.

obtain /uhb-TEYN/

[verb] – to get something, especially by asking for it, buying it, working for it, or producing it from something else
He consulted with a lawyer to understand the legal process and obtain legal advice.

focus /FOH-kuhs/

[noun] – the main or central point of something, especially of attention or interest
The artist's work demonstrates a clear focus on capturing the beauty of nature through vivid landscapes.
Article reading:
Please read the whole article. Then, I will check your pronunciation and intonation.
A bill endorsed by all parties has been introduced in the United States Senate to strengthen export controls on the popular social media platform TikTok, addressing national security concerns. With mounting worries about user data misuse and TikTok's connections to China, Senators Tom Cotton and Mark Warner have sponsored the legislation. The bill aims to expand the Department of Commerce's authority to regulate the export of sensitive technologies and user data through platforms like TikTok. Companies would be required to obtain licenses for transferring user data to foreign adversaries, with a specific focus on protecting personal information that could be exploited for espionage or other malicious activities.
The proposed bill is a response to growing apprehensions regarding TikTok's data practices and potential national security risks. Lawmakers are particularly concerned about the platform's collection of vast amounts of personal data from American users and its ties to the Chinese government. By imposing stricter controls and ensuring thorough scrutiny of data transfers, the legislation seeks to address these concerns and prevent unauthorized access or misuse. The bill represents a collaborative effort to protect both American citizens' privacy and national security interests in the digital age. Enhancing export controls on platforms like TikTok aims to mitigate potential risks and promote transparency in data handling practices.
Comprehension questions
I will read each question. Then, please answer them based on the article.
What is the purpose of the bill introduced in the United States Senate?
Which parties are sponsoring the legislation?
What specific concerns are addressed by the bill regarding TikTok?
What would companies be required to do regarding the transfer of user data?
Why are lawmakers concerned about TikTok's data practices and ties to the Chinese government?
Discussion questions
I will read each question. Then, please answer them.
Do you or someone you know use TikTok? Do you think it's safe? Why or why not?
What are your thoughts on the proposed bill to enhance export controls on TikTok and similar platforms?
Do you believe that stricter regulations on the transfer of user data to foreign adversaries are necessary to protect national security?
Will the proposed legislation strike the right balance between protecting national security and ensuring privacy rights?
What do you believe is the responsibility of both lawmakers and social media companies to ensure the protection of user data and national security interests?
Listening: