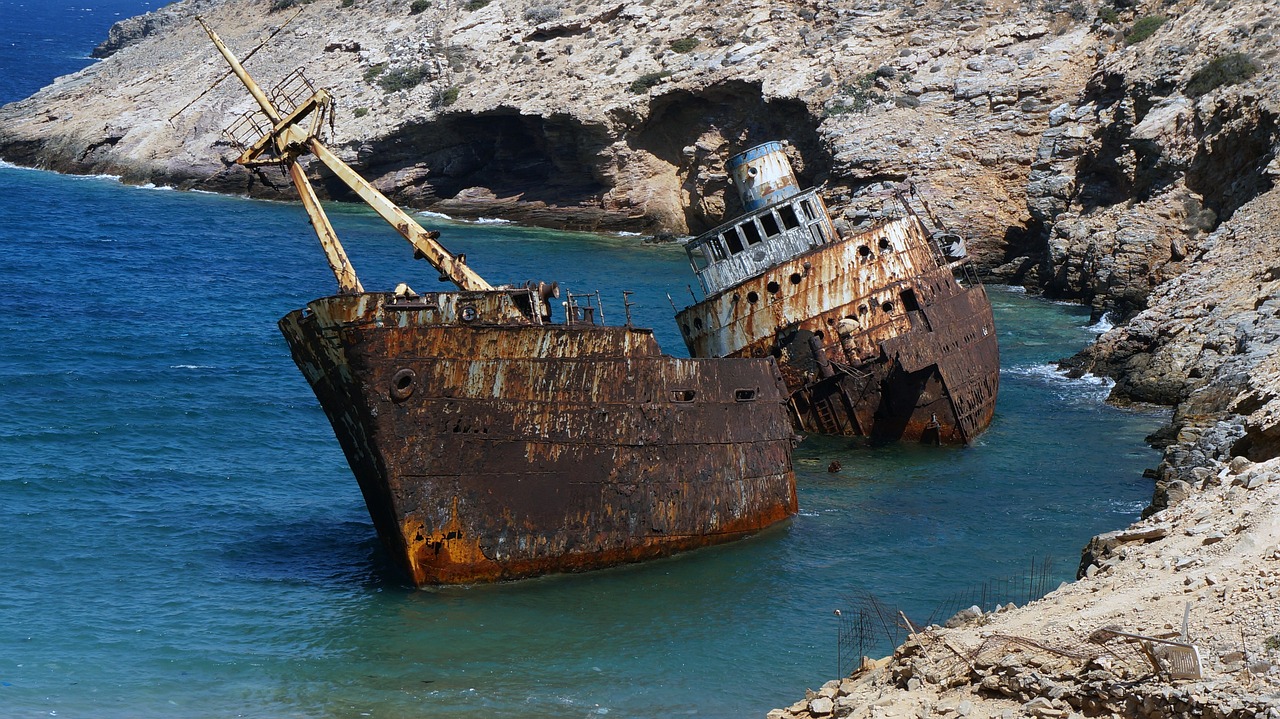 Pre-reading questions:
I will read each question. Then, please answer them.
Have you ever heard of a shipwreck before? What do you think a shipwreck is?
What dangers do you think sailors face when traveling by sea?
Vocabulary:
I will read the words, meanings, and sample sentences. Then, repeat after me.
treasure /TREZHh-er/

[noun] – very valuable things, usually in the form of a store of precious metals, precious stones, or money
In their exciting adventure, the young explorers discovered an old map that led them to a hidden treasure buried deep in the forest.

tragedy /TRAJ-i-dee /

[noun] – a very sad event or situation, especially one involving death or suffering
It was a day of great sadness as the town mourned the tragedy of the fire that destroyed the historic building and its valuable artworks.

disaster /dih-ZAS-ter/

[noun] – (an event that results in) great harm, damage, or death, or serious difficulty
The heavy storm caused a disaster in the small village, with houses flooding and trees falling, leaving the community in need of immediate assistance.

curiosity /kyoor-ee-OS-i-tee /

[noun] – an eager wish to know or learn about something
With a sense of curiosity, Sarah eagerly opened the mysterious box, wondering what hidden surprises or secrets it might hold.

patiently /PAY-shuhnt-lee/

[adverb] – in a patient way
Emily waited patiently at the bus stop, checking her watch from time to time, as she knew the bus would arrive soon and take her to the museum for her class field trip.
Article reading:
Please read the whole article. Then, I will check your pronunciation and intonation.
Embark on an exciting journey as we delve into the mysteries of the ocean. Within its depths lie hidden treasures and forgotten shipwrecks, each whispering tales of adventure and tragedy. Let's explore these uncharted waters, unveiling captivating stories of maritime history waiting to be discovered.
The vast expanse of the world's oceans hides a fascinating enigma: shipwrecks, scattered like echoes of the past. Shipwrecks happen when ships are wrecked, damaged, or sunk, often due to natural disasters or human errors. These sunken treasures hold intriguing artifacts, offering glimpses into lost civilizations and historical events. Brave explorers and knowledgeable archaeologists plunge into the depths armed with advanced technology and an unyielding curiosity to unlock these submerged time capsules. It's estimated that thousands, if not millions, of shipwrecks lie beneath the ocean's surface, patiently awaiting discovery. Dive deep to discover hidden stories of shipwrecks, revealing our maritime heritage and preserving marine life. Unveil ancient traditions and brave seafarers while exploring thriving underwater havens. Each wreck is a treasure trove of history and biodiversity, inviting you to explore vibrant ecosystems and unravel tales of the past.
Unveiling shipwrecks is an intricate dance of technology and preservation. Sonar, ROVs, and cutting-edge imaging reveal hidden treasures. Conservation safeguards artifacts and ecosystems, honoring exploration while preserving history's watery tales. With underwater progress, we unravel the ocean's mysteries, stitch by stitch.
Comprehension questions
I will read each question. Then, please answer them based on the article.
What can be found in the depths of the ocean?
What are shipwrecks?
Why do shipwrecks occur?
What do explorers and archaeologists use to explore shipwrecks?
Approximately how many shipwrecks are estimated to be underwater?
Discussion questions
I will read each question. Then, please answer them.
Imagine you had the opportunity to dive into the ocean and explore a shipwreck. Which shipwreck would you choose, and why?
Can you think of any shipwreck stories from history that you find particularly intriguing? What aspects of those stories captivate your imagination?
Do you agree that shipwrecks hold valuable historical information that can provide insights into lost civilizations and events of the past?
How do you think the exploration of shipwrecks contributes to our understanding of human history? Can you provide examples to support your viewpoint?
Can you think of any other ways in which shipwrecks can be utilized to promote tourism and educational experiences? How can these activities be balanced with preservation efforts?
Listening: