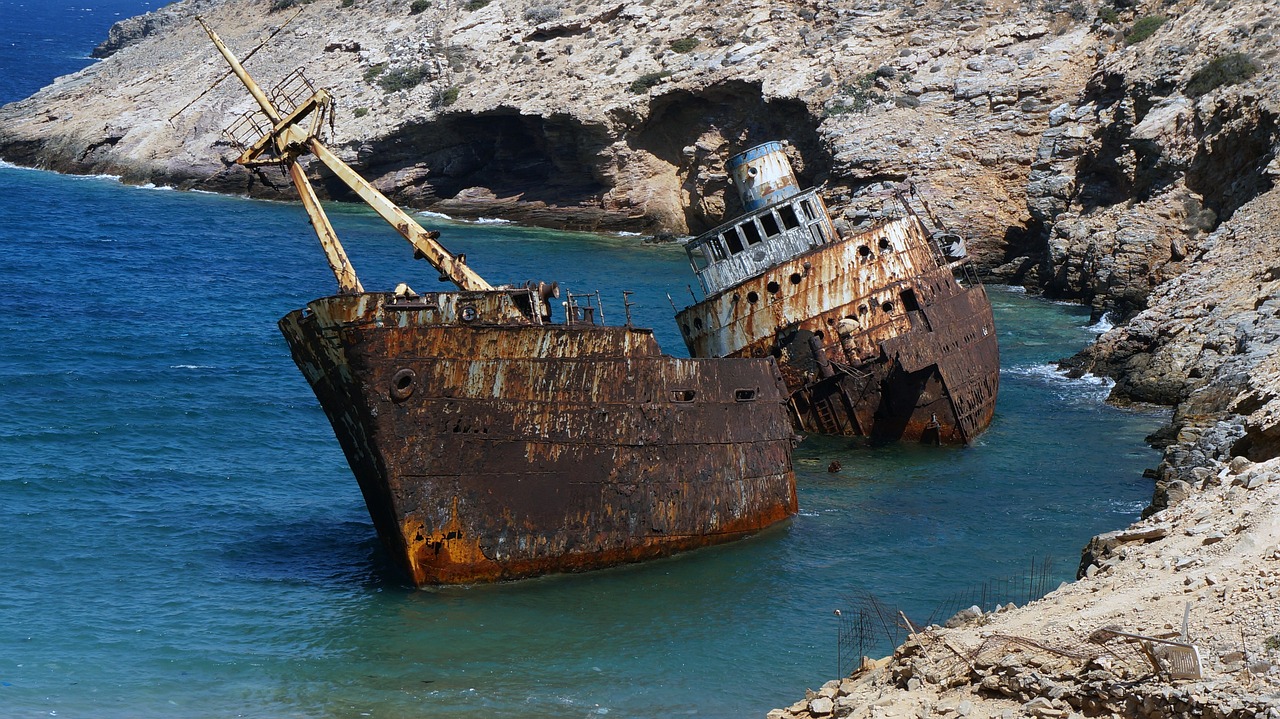 Pre-reading questions:
I will read each question. Then, please answer them.
講師がそれぞれの質問を読むので答えましょう。
Have you ever visited a shipwreck site?
Would you be interested in exploring a shipwreck if given the opportunity?
Vocabulary:
I will read the words, meanings, and sample sentences. Then, repeat after me.
単語、意味、例文を読みます。講師に続いて音読しましょう。
hidden /HI-dn/

[adjective] – not easy to find
The treasure map led the adventurers to a hidden cave deep in the forest.

wave /weyv /

[noun] – a raised line of water that moves across the surface of an area of water, especially the ocean
The children ran towards the beach, excited to ride the big waves crashing against the shore.

mystery /MIS-tuh-ree/

[noun] – something strange or not known that has not yet been explained or understood
The detective received a mysterious letter with no return address, sparking her curiosity to solve the mystery behind its origin.

expert /EK-spurt/

[noun] – a person with a high level of knowledge or skill relating to a particular subject or activity
Sarah's mom is an expert; she can make the most delicious cakes and cookies with her special recipes.

protect /pruh-TEKT/

[verb] – to keep someone or something safe from injury, damage, or loss
It is important to wear a helmet while riding a bicycle to protect your head in case of a fall.
Article reading:
Please read the whole article. Then, I will check your pronunciation and intonation.
記事を音読しましょう。講師はあなたの発音とイントネーションを確認します。
Embark on a thrilling ocean adventure, discovering hidden treasures and forgotten shipwrecks. Dive into unexplored waters, revealing captivating tales of maritime history.
Beneath the waves lie oceanic mysteries: shipwrecks and echoes of the past. Nature and human errors sank these vessels, creating submerged treasures. These relics offer glimpses into lost civilizations and pivotal histories. Armed with technology and passion, daring explorers and experts delve deep, unlocking underwater time capsules. It is believed that there are thousands, if not millions, of shipwrecks waiting patiently beneath the ocean's surface, ready to be discovered. Dive deep to uncover the hidden stories of shipwrecks, which reveal our maritime heritage and protect marine life. Discover ancient traditions and courageous sailors while exploring thriving underwater habitats. Each shipwreck is a valuable source of history and biodiversity, inviting you to explore vibrant ecosystems and unravel tales from the past.
Unveiling shipwrecks is a dance of technology and preservation. Sonar, ROVs, and imaging reveal hidden treasures. Conservation protects artifacts and ecosystems, honoring exploration while preserving ancient tales. Each dive unravels the ocean's secrets, one discovery at a time.
True or False:
Read the sentences and identify if they are true or false based on the article.
文章を読んで、記事に基づいて正誤を答えましょう。
The ocean holds hidden treasures and forgotten shipwrecks.
Shipwrecks are the result of natural and human errors.
Daring explorers and experts explore shipwrecks using technology.
There are only a few shipwrecks waiting to be discovered beneath the ocean's surface.
Exploring shipwrecks helps preserve marine life.
Fill in the blanks:
Choose the correct word from the table then fill in the blanks.
適切な言葉を選んで空欄を埋めましょう。
| | | | | |
| --- | --- | --- | --- | --- |
| hidden | wave | mystery | expert | protect |
The soccer coach asked for the help of an ______ player to teach the team some advanced techniques and strategies.
Sarah discovered a ______ message inside the book, revealing a secret code.
The surfer skillfully rode the ______, balancing on the board and feeling the rush of the cool water beneath him.
As the sun set, the old haunted house stood silent, shrouded in an air of ______, leaving the neighborhood kids intrigued and hesitant to approach it.
The lifeguard's job is to ______ swimmers by watching over them and ensuring their safety in the water.
Listening: