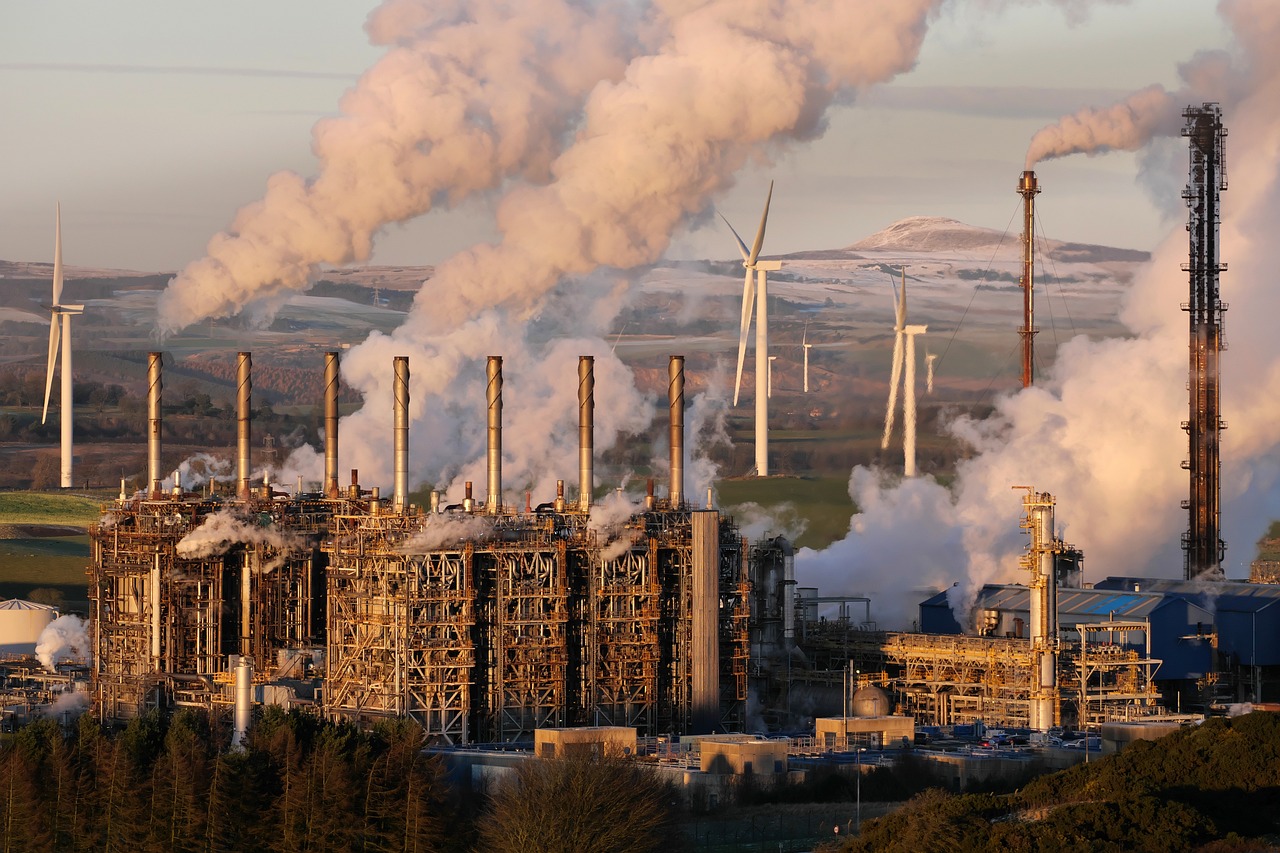 Pre-reading questions:
I will read each question. Then, please answer them.
What is your understanding of the term 'fossil fuels'?
What are the factors that you believe contribute to global warming?
Vocabulary:
I will read the words, meanings, and sample sentences. Then, repeat after me.
significant /sig-NIF-i-kuhnt /

[adjective] – important or noticeable
The discovery of a new dinosaur fossil has provided significant information about the ancient creatures that lived millions of years ago.

underestimate /uhn-der-ES-tuh-meyt/

[verb] – to fail to guess or understand the real cost, size, difficulty, etc. of something
They underestimated the power of teamwork in achieving success and overcoming challenges.

thorough /THUR-oh/

[adjective] – detailed and careful
She did a thorough job of cleaning her room.

assessment /uh-SES-muhnt /

[noun] – the act of judging or deciding the amount, value, quality, or importance of something, or the judgment or decision that is made
The teacher gave us an assessment to test our understanding of the lesson.

commit /kuh-MIT/

[verb] – to promise to do something or to promise that something will happen
I commit to finishing my homework before the deadline and submitting it to my teacher.
Article reading:
Please read the whole article. Then, I will check your pronunciation and intonation.
Sarah Finch challenged a local permit in the Supreme Court allowing oil drilling in Horsehill, UK. She questioned its legality and expressed concerns about its impact on the climate. This case had significant implications for future fossil fuel projects in the country. Ms. Finch focused on "downstream emissions," the greenhouse gases released when the oil is used. She believes these emissions could reach 10 million metric tons of carbon dioxide over 20 years. The planning authorities argue they only need to consider the drilling's climate impact. However, Ms. Finch compares this to claiming a low-calorie chocolate cake as long as it remains uneaten. Greenhouse gases, such as carbon dioxide, contribute to the phenomenon of global warming by trapping heat within the Earth's atmosphere.
The Surrey County Council says their planning decision followed the rules. Ms. Finch's challenge in the High Court was initially dismissed, but a judge in the Court of Appeals ruled in her favor. Lawyers representing Friends of the Earth draw attention to the fact that carbon emissions resulting from these projects have been underestimated. Developers are concerned that a thorough assessment of carbon impacts, including emissions from using the oil, could result in reconsideration of the project's permission. This case is important because the UK government has committed to achieving zero net carbon emissions by 2050. Additionally, there is growing controversy surrounding new fossil fuel projects in the country.
Comprehension questions
I will read each question. Then, please answer them based on the article.
Who challenged the local permit in the Supreme Court regarding oil drilling in Horsehill, UK?
What were Sarah Finch's concerns about the oil drilling permit?
What were the significant implications of this case for future fossil fuel projects in the country?
According to Ms. Finch, what is the potential amount of carbon dioxide emissions that could be released over 20 years from the oil?
What role do greenhouse gases, like carbon dioxide, play in the phenomenon of global warming?
Discussion questions
I will read each question. Then, please answer them.
Have you ever encountered a situation in your local area or country where the importance of environmental protection clashed with the need for economic growth? If yes, please share the details about it. If not, what are your thoughts on the potential conflicts that may arise between environmental protection and economic growth?
Are you aware of any ongoing environmental campaigns or initiatives in your community or country? If yes, what are they? If not, what environmental issues do you think are important to address?
Do you believe that the UK can achieve net-zero carbon emissions by 2050?
How do you think the consideration of downstream emissions could affect the decision-making process for granting planning permission for fossil fuel projects?
In evaluating compliance with laws and regulations for a project, do you think immediate climate impacts or downstream emissions should carry more weight? Why?
Listening: