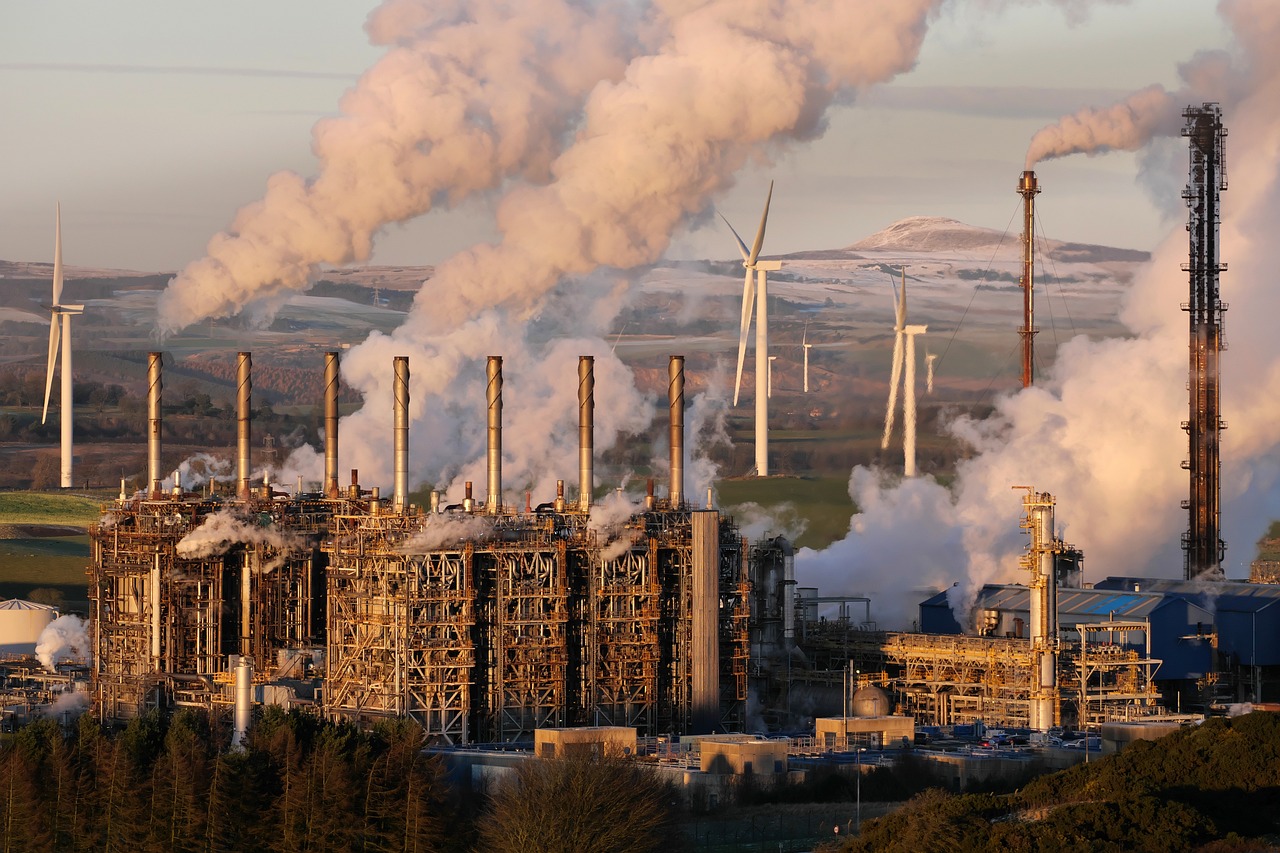 Vocabulary:
I will read the words, meanings, and sample sentences. Then, repeat after me.
emission /ih-MISH-uhn/

[noun] – an amount of gas, heat, light, etc. that is sent out
The government is implementing measures to reduce carbon emissions and combat climate change.

comply /kuhm-PLAHY/

[verb] – to act according to an order, set of rules, or request
All employees must comply with the company's safety regulations to ensure a secure working environment.

dismiss /dis-MIS/

[verb] – to decide that something or someone is not important and not worth considering
The judge decided to dismiss the case due to a lack of evidence presented by the prosecution.

comprehensive /kom-pri-HEN-siv/

[adjective] – complete and including everything that is necessary
I decided to continue the comprehensive report and worked diligently to complete it on time.

controversy /KON-truh-vur-see/

[noun] – a lot of disagreement or argument about something, usually because it affects or is important to many people
The new school policy on dress codes caused a lot of controversy among the students.
Article reading:
Please read the whole article. Then, I will check your pronunciation and intonation.
Sarah Finch, a Surrey resident, challenged a local oil drilling permit in the Supreme Court, contesting its legality and raising concerns about climate impacts. The permit granted permission for oil extraction in Horsehill, UK. While Surrey County Council claimed adherence to planning law, Ms. Finch argued that the council overlooked the climate implications of burning the oil. This landmark case had nationwide implications for future fossil fuel projects. Ms. Finch's case revolves around "downstream emissions," which are the greenhouse gases released when the oil is used. She claims that these emissions could reach 10 million metric tons of carbon dioxide over 20 years. Planning authorities argue that they only need to consider the climate impacts of drilling, but Ms. Finch compares this to claiming a low-calorie chocolate cake as long as it remains uneaten. Greenhouse gases, including carbon dioxide, contribute to global warming by trapping heat in the atmosphere.
Surrey County Council argues that its planning decision complied with relevant laws and regulations. Ms. Finch's initial challenge in the High Court was dismissed, but one judge in the Court of Appeals ruled in her favor. Lawyers from Friends of the Earth highlight the underestimation of carbon emissions from these projects. Developers are concerned that a comprehensive assessment of carbon impacts, including downstream emissions, could lead decision-makers to reconsider granting planning permission. This case is highly significant in light of the UK government's commitment to achieving net-zero carbon emissions by 2050 and the increasing controversy surrounding new fossil fuel projects in the country.
Discussion Questions:
I will read each question. Then, please answer them.
Have you ever been involved in a local community project or campaign that aimed to address environmental concerns? If so, could you share your experience and the impact it had? If not, would you be interested?
Have you ever taken any personal actions or made lifestyle changes to reduce your own carbon footprint or mitigate climate change? If yes, what motivated you to make those changes? If not, would you be willing to adopt environmentally friendly practices in the future?
Do you agree that decisions regarding fossil fuel projects should take into account both economic development and environmental concerns?
How do you think the UK government's commitment to achieving net-zero carbon emissions by 2050 influences the decision-making process for granting planning permission for fossil fuel projects?
Which argument, presented by Surrey County Council or Ms. Finch, do you find more convincing in relation to compliance with laws and regulations? Why?
Summarization
Please summarize the whole article using your own words and expressions. You will have one minute to prepare before you answer.
Describe:
Please explain the definition of each word listed below based on your understanding. You can provide example sentences if needed.
global warming
landmark
downstream emission
oil extraction
greenhouse gas
Listening: