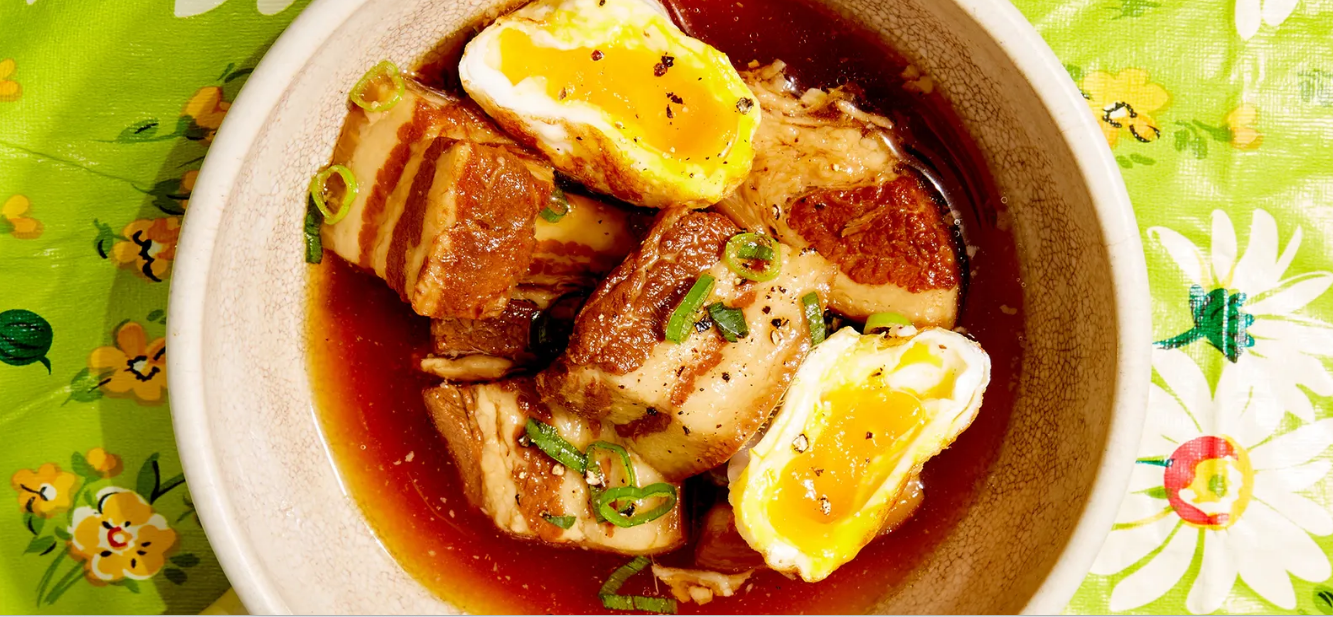 ©Chris Middleton
Vocabulary:
I will read the words, meanings, and sample sentences. Then, repeat after me.
tender /TEN-der /

[adjective] – (of food) easily cut or chewed
The chef served a tender piece of chicken that was cooked to perfection, making it easy to cut and enjoy.

irresistible /ir-i-ZIS-tuh-buhl/

[adjective] – impossible to refuse, oppose, or avoid because it is too pleasant, attractive, or strong:
The aroma of freshly baked cookies wafted through the kitchen, creating an irresistible temptation for everyone in the house to grab a warm treat.

indulge /in-DUHLJ/

[verb] – to allow yourself or another person to have something enjoyable, especially more than is good for you
After a long week of studying, Sarah decided to indulge herself with a relaxing bubble bath and a good book.

essence /ES-uhns/

[noun] – the basic or most important idea or quality of something
The fragrance of the flowers captured the essence of spring, filling the air with a delicate and refreshing scent.

masterpiece /MAS-ter-pees/

[noun] – a skillful or impressive example of something
The artist proudly displayed their latest painting, a vibrant and intricate masterpiece that showcased their talent and creativity.
Article reading:
Please read the whole article. Then, I will check your pronunciation and intonation.
Welcome to the world of Vietnamese cuisine! In this article, we'll explore the mouthwatering dish called Thịt Kho. This traditional Vietnamese specialty combines tender pork and soft-boiled eggs, creating a harmonious blend of flavors that will tantalize your taste buds.
Thịt Kho is a popular Vietnamese dish made by simmering pork in a delicious caramel sauce. To prepare it, the pork is marinated with garlic, shallots, and black pepper, and then slowly cooked in a mixture of caramelized sugar, fish sauce, and coconut water. This gentle cooking method allows the pork to soak up the sweet and savory flavors, resulting in incredibly tender meat. Soft-boiled eggs are added to the dish, providing a creamy texture and enhancing its richness. Thịt Kho, where flavors dance in perfect harmony. The sweetness of caramel meets savory pork, joined by the aromatic embrace of garlic and shallots. Tender meat bathes in a pool of irresistible deliciousness. Indulge in the creamy surprise of soft-boiled eggs. Every bite is a journey into culinary bliss. Thịt Kho is a culinary treasure of Vietnam, embodying love and togetherness. This dish demands patience and precision but rewards with heavenly flavors. Pair it with rice, or embrace its essence with lettuce wraps. Thịt Kho is a masterpiece, inviting you to savor Vietnamese cuisine's delightful diversity.
Thịt Kho is a Vietnamese culinary gem. With its tender braised pork, caramel sauce, and soft-boiled eggs, it offers a symphony of flavors that will leave you craving more. Experience the magic of Thịt Kho and discover the essence of Vietnamese cuisine in every delectable bite.
Discussion Questions:
I will read each question. Then, please answer them.
Do you have a dish in your country that is similar to Thit Kho? Could you tell me about it?
Based on the description, would you be interested in trying Thịt Kho and experiencing the essence of Vietnamese cuisine? Why or why not?
Do you agree that the cooking method used for Thịt Kho, simmering the pork in a caramel sauce, contributes to its tender and flavorful meat?
The article mentions that Thịt Kho requires patience and precision in its preparation. Why do you think these qualities are important in cooking? Can you think of other dishes from different cuisines that also require patience and precision?
Thịt Kho is described as a culinary treasure that embodies love and togetherness. How do you think food can be representative of cultural values and emotions? Can you think of other dishes from your own culture that have similar symbolism?
Summarization
Please summarize the whole article using your own words and expressions. You will have one minute to prepare before you answer.
Describe:
Please explain the definition of each word listed below based on your understanding. You can provide example sentences if needed.
traditional
dish
bliss
embrace
culinary
Listening: