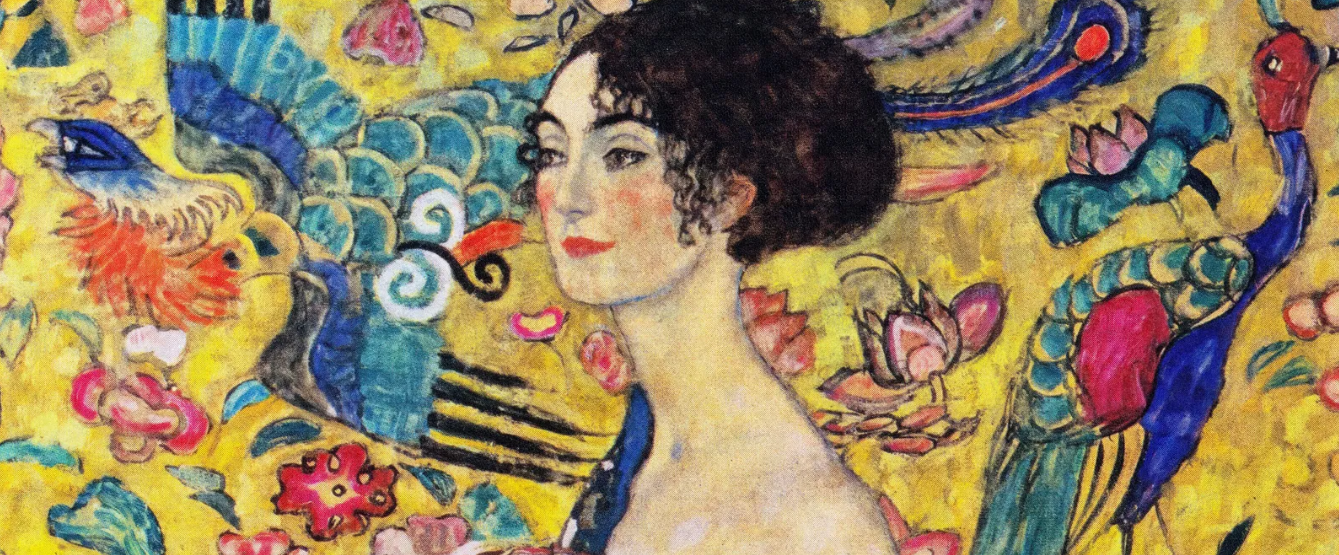 ©Alamy
Pre-reading questions:
I will read each question. Then, please answer them.
講師がそれぞれの質問を読むので答えましょう。
Have you ever painted a picture?
Who is your favorite painter?
Vocabulary:
I will read the words, meanings, and sample sentences. Then, repeat after me.
単語、意味、例文を読みます。講師に続いて音読しましょう。
wonder /WUHN-der/

[noun] – an object that causes a feeling of great surprise and admiration
The Great Wall of China is one of the seven wonders of the world, attracting millions of visitors each year.

lover /LUHV-er/

[noun] – someone with a strong liking for something
Emily is a book lover and spends most of her free time reading novels and exploring different genres at the local library.

importance /im-PAWR-tns/

[noun] – the quality of being important
Sarah understands the importance of regular exercise and tries to stay active by going for walks or playing outdoor games with her friends.

continue /kuhn-TIN-yoo/

[verb] – to keep happening, existing, or doing something, or to cause something or someone to do this
Despite the challenges, Lily's passion for playing the piano made her continue practicing every day to improve her skills.

celebrated /SEL-uh-brey-tid/

[adjective] – famous for some special quality or ability
Mozart was a celebrated composer known for his beautiful melodies and masterful symphonies.
Article reading:
Please read the whole article. Then, I will check your pronunciation and intonation.
記事を音読しましょう。講師はあなたの発音とイントネーションを確認します。
Discover the mesmerizing realm of Gustav Klimt's renowned masterpiece, "Lady with a Fan." Valued at $65 million, this artwork is a captivating testament to beauty and artistic genius. Join us on a thrilling journey as we unravel the enigmatic wonders hidden within this extraordinary creation.
Gustav Klimt, an Austrian artist from the late 1800s and early 1900s, was famous for his distinctive style and influence on the Art Nouveau movement. "Lady with a Fan" is a painting from his Golden Phase, known for its lavish gold elements and intricate patterns. The artwork depicts a beautiful woman in a fancy dress holding a captivating fan. Klimt's meticulous brushwork adds a unique touch, capturing the charm of femininity. "Lady with a Fan," once seized by the Nazis, now rests in Vienna's Belvedere Museum, representing Klimt's genius and conveying beauty, femininity, and the fleetingness of life. Exhibited globally, its mesmerizing patterns and golden tones captivate art lovers, transcending borders and stirring emotions.
With its fascinating history and profound artistic importance, "Lady with a Fan" continues to mesmerize audiences globally, solidifying Gustav Klimt's position as one of the most celebrated artists in history.
True or False:
Read the sentences and identify if they are true or false based on the article.
文章を読んで、記事に基づいて正誤を答えましょう。
Gustav Klimt was a Spanish artist from the late 1800s and early 1900s.
"Lady with a Fan" is valued at $50 million.
The artwork depicts a man holding a fan.
The painting was never seized by the Nazis.
"Lady with a Fan" is currently displayed in Paris.
Fill in the blanks:
Choose the correct word from the table then fill in the blanks.
適切な言葉を選んで空欄を埋めましょう。
| | | | | |
| --- | --- | --- | --- | --- |
| wonder | lover | importance | continue | celebrated |
Amelia Earhart was a ______ pilot who made history as the first woman to fly solo across the Atlantic Ocean.
Jake is a nature ______ who enjoys hiking and camping, always seeking new trails and beautiful landscapes to immerse himself in.
Mary was amazed by the ______ of nature as she explored the colorful coral reefs during her snorkeling trip.
Alex recognizes the ______ of eating healthy food and makes sure to include fruits and vegetables in every meal.
Mark's love for painting motivated him to ______ creating beautiful artworks, even when he faced criticism or self-doubt.
Listening: