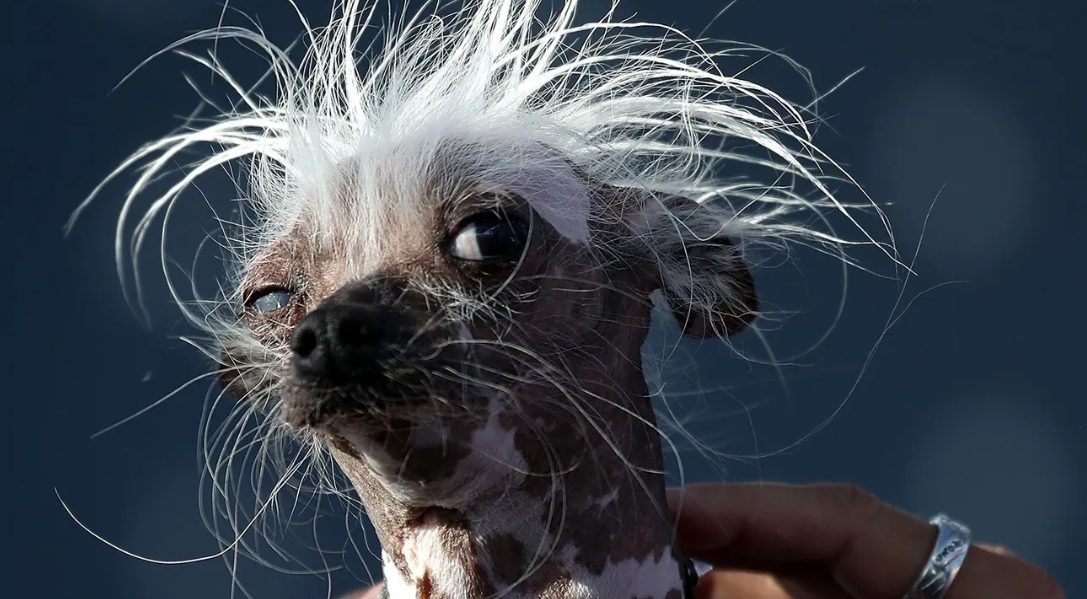 ©Getty Images
Pre-reading questions:
I will read each question. Then, please answer them.
講師がそれぞれの質問を読むので答えましょう。
Have you ever found yourself fascinated by animals that are commonly considered "ugly"?
Do you find it intriguing when people express interest in learning about and understanding the unique characteristics of "ugly" animals?
Vocabulary:
I will read the words, meanings, and sample sentences. Then, repeat after me.
単語、意味、例文を読みます。講師に続いて音読しましょう。
attention /uh-TEN-shuhn/

[noun] – notice, thought, or interest
Please pay attention to the teacher's instructions during the lesson.

scientist /SAHY-uhn-tist/

[noun] – an expert who studies or works in one of the sciences
The scientist discovered a new species of plant in the rainforest.

appearance /uh-PEER-uhns/

[noun] – the way a person or thing looks to other people:
Mary was excited to attend the party and wanted to look her best, so she spent a long time getting ready and paying attention to her appearance.

society /suh-SAHY-i-tee/

[noun] – the collective group or community of people in general, typically implying the broader social structure or the majority of individuals in a particular society or culture.
In our society, it is important to show kindness and respect to others.

recognize /REK-uhg-nahyz /

[verb] – to accept that something is true or important
The teacher was pleased to recognize the students hard work and improvement in their grades.
Article reading:
Please read the whole article. Then, I will check your pronunciation and intonation.
記事を音読しましょう。講師はあなたの発音とイントネーションを確認します。
Why do certain unattractive animals capture our attention and affection? This intriguing question fascinates both scientists and animal enthusiasts. In this article, we delve into the captivating world of "ugly" animals and uncover the reasons behind our fascination.
Animals such as blobfish and naked mole rats captivate us because they defy our conventional beauty standards. They challenge our notions of attractiveness and remind us to appreciate their unique qualities beyond mere appearance. These "ugly" animals stand out due to their remarkable adaptability and intriguing behaviors. For instance, the proboscis monkey with its long nose, aids in finding mates, and the axolotl, with its astonishing regenerative abilities. These extraordinary creatures inspire us as they resemble underdogs, facing challenges and prejudice. Despite often being overlooked by society, their strength and distinctiveness make them genuinely endearing. The enduring popularity of these animals in popular culture further demonstrates our fascination with their unconventional beauty.
"Unconventional" animals challenge our conventional notions of beauty, fascinating us with their remarkable traits. By appreciating these creatures, we expand our perception of beauty and recognize the marvels of nature. 
True or False:
Read the sentences and identify if they are true or false based on the article.
文章を読んで、記事に基づいて正誤を答えましょう。
Animals such as blobfish and naked mole rats captivate us because they conform to our conventional beauty standards.
The proboscis monkey's long nose helps it find food.
The axolotl has the ability to fly.
These "ugly" animals are often celebrated and admired in society.
The popularity of these animals in popular culture suggests that people are not interested in them.
Fill in the blanks:
Choose the correct word from the table then fill in the blanks.
適切な言葉を選んで空欄を埋めましょう。
| | | | | |
| --- | --- | --- | --- | --- |
| attention | scientist | appearance | society | recognize |
It is important to ______ the efforts of your classmates on group projects.
It's important to give your full ______ to your studies to achieve good results.
The young girl dreams of becoming a ______ and exploring the mysteries of the universe.
Sarah's friends complimented her on her new haircut, saying that it enhanced her ______ and made her look even more stylish.
People in our ______ come from different backgrounds and have diverse beliefs and traditions.
Listening: