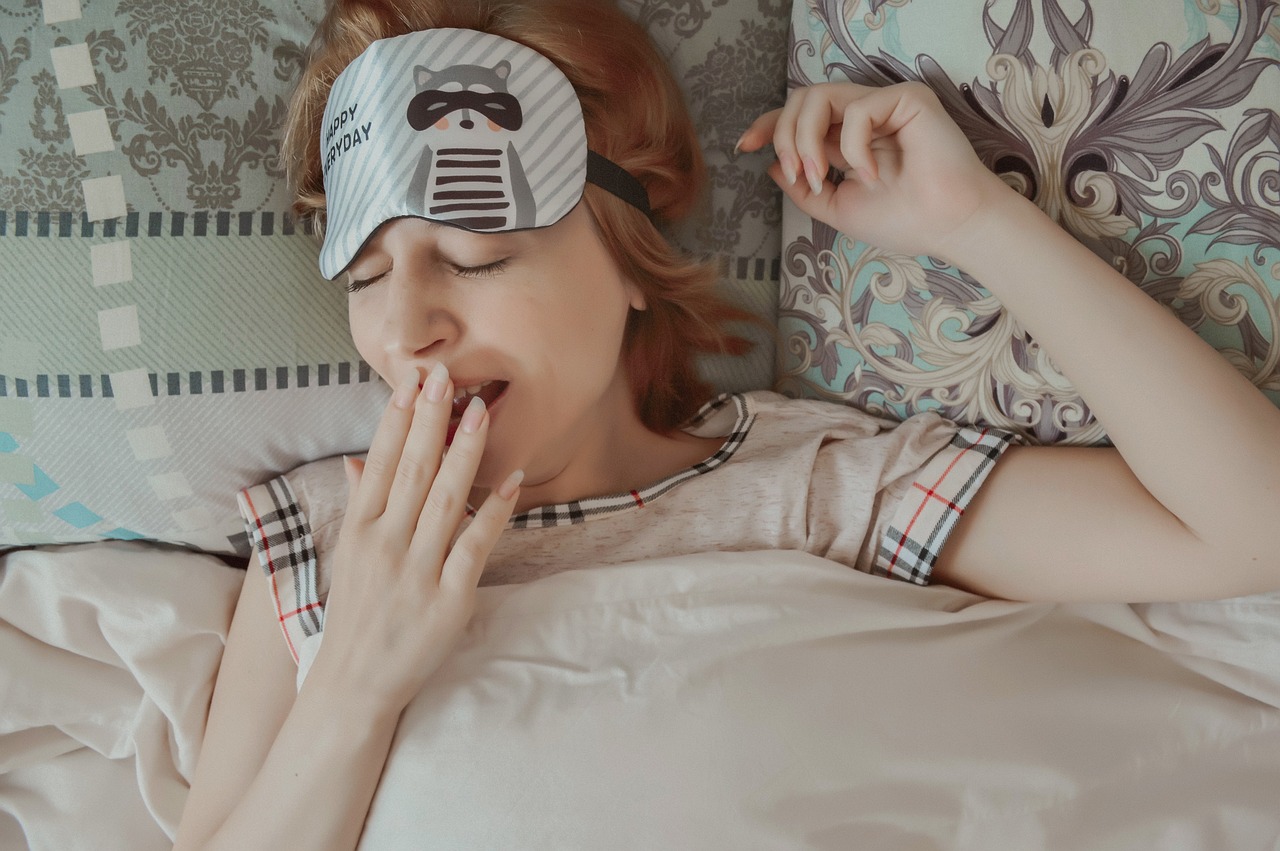 Vocabulary:
I will read the words, meanings, and sample sentences. Then, repeat after me.
supplement /SUHP-luh-muhnt/

[noun] – a medicine that contains substances that you need to stay healthy in addition to what you get in your food
The doctor recommended taking a calcium supplement to ensure adequate bone health.

insomnia /in-SOM-nee-uh/

[noun] – the condition of being unable to sleep, over a period of time
The chronic insomnia affected her daily life, leaving her feeling fatigued and unable to concentrate during the day.

adolescent /ad-l-ES-uhnt /

[noun] – a young person who is developing into an adult
The counselor provided guidance and support to help the adolescent navigate through the challenges of peer pressure.

caution /KAW-shuhn/

[noun] – great care and attention
The hiker proceeded with caution along the slippery trail, mindful of the steep cliffs and loose rocks.

underlying /UHN-der-lahy-ing/

[adjective] – real but not immediately obvious:
The therapist helped the client explore the underlying emotions and traumas that contributed to their anxiety.
Article reading:
Please read the whole article. Then, I will check your pronunciation and intonation.
The overuse of melatonin, a hormone often used as a sleep aid, has become a cause for concern in the wellness community. While melatonin can be an effective tool for managing sleep disorders, experts are warning against its indiscriminate and excessive use. Melatonin is naturally produced by the body and helps regulate the sleep-wake cycle. It is commonly used as a supplement to alleviate sleep problems such as insomnia or jet lag. However, its availability as an over-the-counter product has led to widespread use without proper medical guidance. One of the primary concerns with melatonin overuse is its potential to disrupt the body's natural production of the hormone. When taken in excess or without medical supervision, it can lead to a dependency on external sources of melatonin, making it difficult for the body to regulate its sleep patterns independently.
Moreover, the effects of long-term melatonin use are still not fully understood. Some studies suggest that excessive melatonin intake may cause daytime drowsiness, headaches, or even worsen certain sleep disorders. Additionally, there is limited research on the safety and efficacy of melatonin use in children and adolescents, making it crucial to exercise caution when considering its use in these populations. Experts emphasize the importance of using melatonin judiciously and under the guidance of a healthcare professional. This ensures that the proper dosage and timing are observed, taking into account individual sleep needs and potential underlying health conditions. Instead of relying solely on melatonin, experts suggest adopting healthy sleep habits and addressing lifestyle factors that may contribute to sleep disturbances. These include maintaining a regular sleep schedule, creating a conducive sleep environment, managing stress levels, and practicing good sleep hygiene.
Discussion Questions:
I will read each question. Then, please answer them.
Are there any specific lifestyle factors or habits that you believe may be contributing to your sleep disturbances, if any? How do you plan to address them?
Do you think using melatonin for long periods of time is good? Why or why not?
Would you recommend melatonin to a friend or a family member?
What are the potential risks or side effects of excessive melatonin use?
What are some alternative approaches that can be explored before resorting to melatonin supplementation?
Summarization
Please summarize the whole article using your own words and expressions. You will have one minute to prepare before you answer.
Describe:
Please explain the definition of each word listed below based on your understanding. You can provide example sentences if needed.
overuse
alleviate
healthcare
melatonin
sleep disorder
Listening: