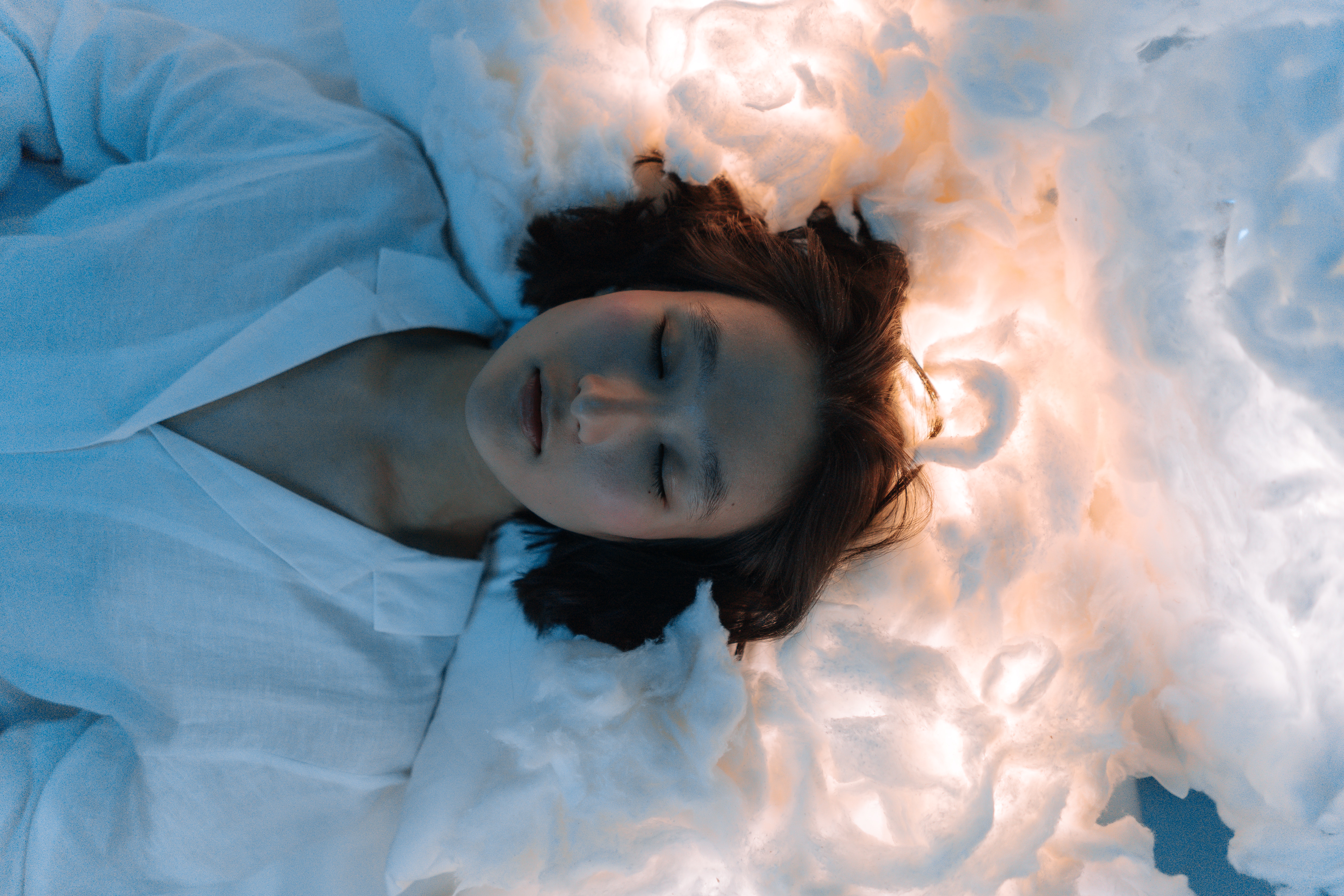 Vocabulary:
I will read the words, meanings, and sample sentences. Then, repeat after me.
speculate /SPEK-yuh-leyt/

[verb] – to guess possible answers to a question when you do not have enough information to be certain
Some experts speculate that the housing market will experience a price increase in the coming months.

recurring /ri-KUR-ing/

[adjective] – happening many times, or happening again
The recurring nightmares are causing distress and sleepless nights for the patient.

definitive /dih-FIN-i-tiv /

[adjective] – firm, final, and complete; not to be questioned or changed
The definitive proof of his innocence was found through DNA evidence.

closure /KLOH-zher/

[noun] – the feeling or act of bringing an unpleasant situation, time, or experience to an end, so that you are able to start new activities
The family sought closure through a memorial service for their loved one.

interpretation /in-tur-pri-TEY-shuhn/

[noun] – an explanation or opinion of what something means
The artist's painting left room for interpretation, allowing viewers to derive their own meanings from it.
Article reading:
Please read the whole article. Then, I will check your pronunciation and intonation.
Experts speculate that recurring dreams might be caused by unresolved emotions and issues. Recurring dreams have long fascinated and puzzled individuals, as they often carry a sense of familiarity and evoke intense emotions. These dreams can leave us wondering about their meaning and significance. While there is no definitive answer to why we experience recurring dreams, experts suggest several potential causes and offer insights into their possible meanings. They may reflect unresolved emotions or unresolved issues in our lives. These dreams may serve as a way for our subconscious mind to process and work through unresolved conflicts, traumas, or unresolved emotions that we have not fully addressed in our waking lives. By revisiting these themes in our dreams, our mind may be attempting to find resolution and closure.
Another perspective suggests that recurring dreams can be associated with certain behavioral or thought patterns that we have developed. These dreams may serve as a reminder or warning from our subconscious mind, highlighting aspects of our behavior or thought processes that may be causing distress or hindering our personal growth. In this sense, recurring dreams can be seen as a call to self-reflection and an opportunity for personal development. It's important to note that the interpretation of recurring dreams is highly subjective and can vary from person to person. While there may be common themes and symbols that appear in recurring dreams, their meaning is ultimately unique to the individual experiencing them. Exploring the emotions and symbolism present in these dreams and seeking professional guidance, such as consulting with a therapist or dream analyst, can provide further insights and help navigate their potential meanings.
Discussion Questions:
I will read each question. Then, please answer them.
Have you ever experienced recurring dreams? If so, could you describe one of them and the emotions it evoked?
Do you believe that recurring dreams could be connected to unresolved emotions or unresolved issues in your life? Can you think of any specific emotions or issues that might be reflected in your recurring dreams?
Do you believe that recurring dreams have the potential to contribute to personal development and self-reflection? 
How do you interpret the meaning and significance of recurring dreams in your own life? Do you believe they serve as a way for your subconscious mind to process unresolved conflicts, traumas, or emotions?
How do you approach the exploration of emotions and symbolism in your recurring dreams? 
Summarization
Please summarize the whole article using your own words and expressions. You will have one minute to prepare before you answer.
Describe:
Please explain the definition of each word listed below based on your understanding. You can provide example sentences if needed.
evoke
subconscious mind
personal growth
professional guidance
dream analyst
Listening: