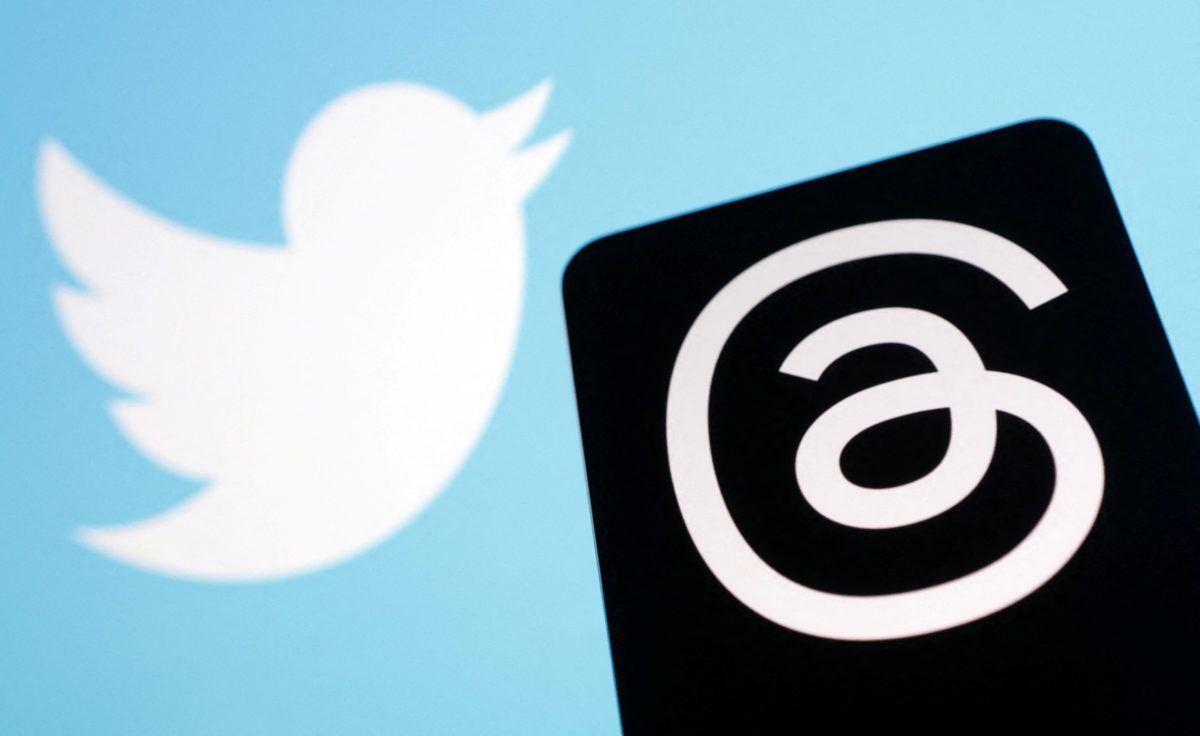 ©PBS News Hour
Vocabulary:
I will read the words, meanings, and sample sentences. Then, repeat after me.
indulge /in-DUHLJ/

[verb] – to allow yourself or another person to have something enjoyable, especially more than is good for you
After a week of strict dieting, she couldn't resist indulging in a large slice of chocolate cake.

excluding /uhk-SKLOO-duhng/

[preposition] – not including
The party is open to all students, excluding those who have not registered in advance.

integration /in-ti-GREY-shuhn/

[noun] – the action or process of combining two or more things in an effective way
The company's new software allows for seamless integration of different departments, improving overall efficiency and productivity.

spark /spahrk/

[verb] – to cause the start of something, especially an argument or fighting
The controversial decision sparked a heated debate among the members of the committee.

uncertainty /uhn-SUR-tn-tee/

[noun] – a situation in which something is not known, or something that is not known or certain
The uncertainties surrounding the outcome of the election made everyone anxious about the future.
Article reading:
Please read the whole article. Then, I will check your pronunciation and intonation.
Meta's Threads app has seen a remarkable start, with ten million users signing up within seven hours of its launch, according to Mark Zuckerberg. Positioned as a "friendly" competitor to Twitter, Threads aims to attract dissatisfied Twitter users. The app allows for 500-character posts and offers features reminiscent of Twitter. Zuckerberg highlights the importance of maintaining a "friendly" environment for the app's success, while Elon Musk argues that it is preferable to face criticism on Twitter rather than indulging in the artificial happiness of Instagram. Zuckerberg's vision for Threads is to create a public conversation app with more than one billion users, aiming to address the void left by Twitter. Concerns have been raised regarding the app's data collection, including personal health, financial, and browsing information. Threads is currently available in over 100 countries, excluding the EU due to regulatory considerations. Meta plans to expand the app's features to allow interaction with users on other social media platforms.
Threads' release follows criticism of Meta's business practices, including prioritizing profits over safety and past scandals related to data privacy. With its integration with Instagram, Threads enjoys an advantage over alternatives like Bluesky and Mastodon. Users can share posts between Threads and Instagram, customize profiles, and control privacy settings. While connected to Instagram, Threads has drawn comparisons to Twitter, sparking speculation about its potential as a "Twitter killer." Regulatory uncertainties have delayed its launch in the EU. However, Meta is exploring opportunities for expansion into the European market.
Discussion Questions:
I will read each question. Then, please answer them.
Have you tried using Meta's Threads app or any other similar social media platforms? If so, what was your experience like compared to other platforms such as Twitter or Instagram? If not, would you be interested in trying out Meta's Threads app or similar social media platforms in the future?
How do you feel about the concerns raised regarding data collection practices in apps like Threads?
Do you think Meta's Threads app has the potential to become a successful competitor to Twitter?
What are your thoughts on Meta's strategy of launching Threads as a competitor to Twitter?
Considering the concerns raised about Meta's business practices and past scandals related to data privacy, do you think users will trust and embrace Threads as a new social media platform? Why or why not?
Summarization
Please summarize the whole article using your own words and expressions. You will have one minute to prepare before you answer.
Describe:
Please explain the definition of each word listed below based on your understanding. You can provide example sentences if needed.
interaction
speculation
Twitter killer
friendly environment
related to
Listening: