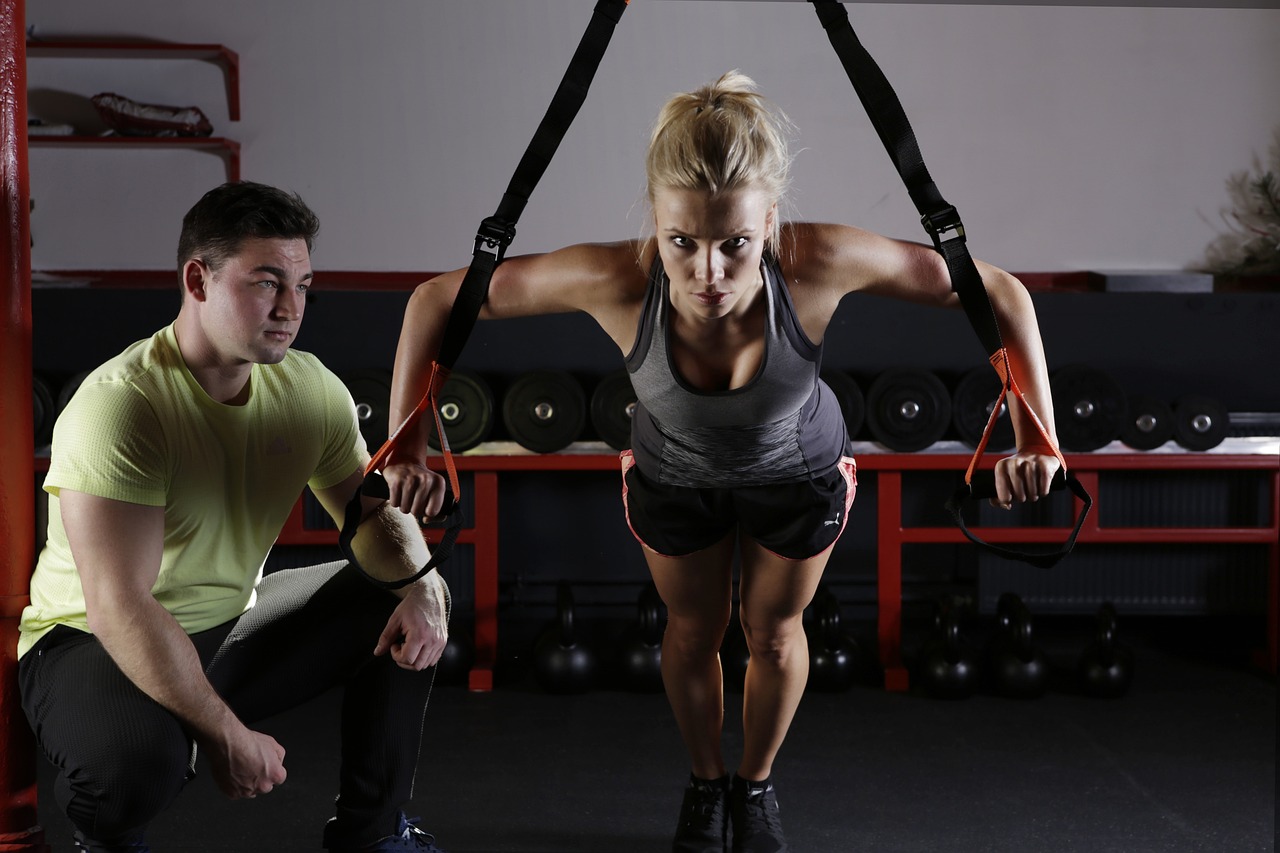 Pre-reading questions:
I will read each question. Then, please answer them.
Do you exercise? Why or why not?
Do you think physical activity helps people stay happy?
Vocabulary:
I will read the words, meanings, and sample sentences. Then, repeat after me.
trigger /TRIG-er/

[verb] – to cause something to start
The sound of fireworks can trigger anxiety in some individuals.

moderate /MOD-er-it/

[adjective] – neither small nor large in size, amount, degree, or strength
The organization promotes moderate exercise as a sustainable and healthy way to stay fit.

outcome /OUT-kuhm/

[noun] – a result or effect of an action, situation, etc.
Despite their best efforts, the outcome of the project fell short of expectations and required further adjustments.

facilitate /fuh-SIL-i-teyt/

[verb] – to make something possible or easier
The online platform was created to facilitate networking and knowledge sharing among professionals in the industry.

interaction /in-ter-AK-shuhn/

[noun] – a situation where two or more people or things communicate with each other or react to each another
The team members had regular interactions to discuss project updates and share their ideas.
Article reading:
Please read the whole article. Then, I will check your pronunciation and intonation.
Exercise has emerged as a potent tool for improving mental health and alleviating symptoms of depression, according to a recent study. Engaging in physical activity triggers the release of endorphins, known as "feel-good" chemicals, in the brain, which contribute to a positive mood and decrease pain and stress. Furthermore, exercise promotes the growth of new brain cells and enhances connectivity between different brain regions, leading to improved cognitive function and emotional resilience. Scientific research suggests that exercise can be as effective as traditional forms of therapy and medication in treating mild to moderate depression. In some cases, exercise may even be prescribed as a standalone treatment or used in combination with other therapies to optimize outcomes. 
Regular exercise has been found to reduce depressive symptoms, enhance self-esteem, boost energy levels, and facilitate better sleep. However, it is important to recognize that exercise alone may not be a universal remedy for depression, and individual responses to exercise can vary. Developing an exercise routine that aligns with personal preferences, abilities, and interests is crucial for long-term adherence and benefits. Seeking guidance from healthcare professionals is essential for creating a comprehensive treatment plan for depression management. By incorporating exercise into their lifestyles, individuals can experience transformative effects on their mental health and overall well-being. Discovering enjoyable forms of physical activity can instill a sense of accomplishment, foster social interaction, and provide a significant boost to mental and emotional health. By acknowledging the profound connection between exercise and mental well-being, individuals can proactively address and overcome depression.
Comprehension questions
I will read each question. Then, please answer them based on the article.
What are the benefits of exercise for mental health?
What chemicals are released in the brain during exercise, and how do they contribute to mental well-being?
How does exercise promote cognitive function and emotional resilience?
Can exercise be as effective as other forms of treatment for depression?
What specific improvements can regular exercise bring to individuals with depression?
Discussion questions
I will read each question. Then, please answer them.
What types of physical activity do you find enjoyable and motivating?
In what ways has exercise positively impacted your mood and overall well-being?
Have you personally experienced the mental health benefits of exercise?
How do you feel about exercise being considered as effective as traditional therapy in treating depression?
How important do you think it is for healthcare professionals to incorporate exercise recommendations into treatment plans for depression management?
Listening: