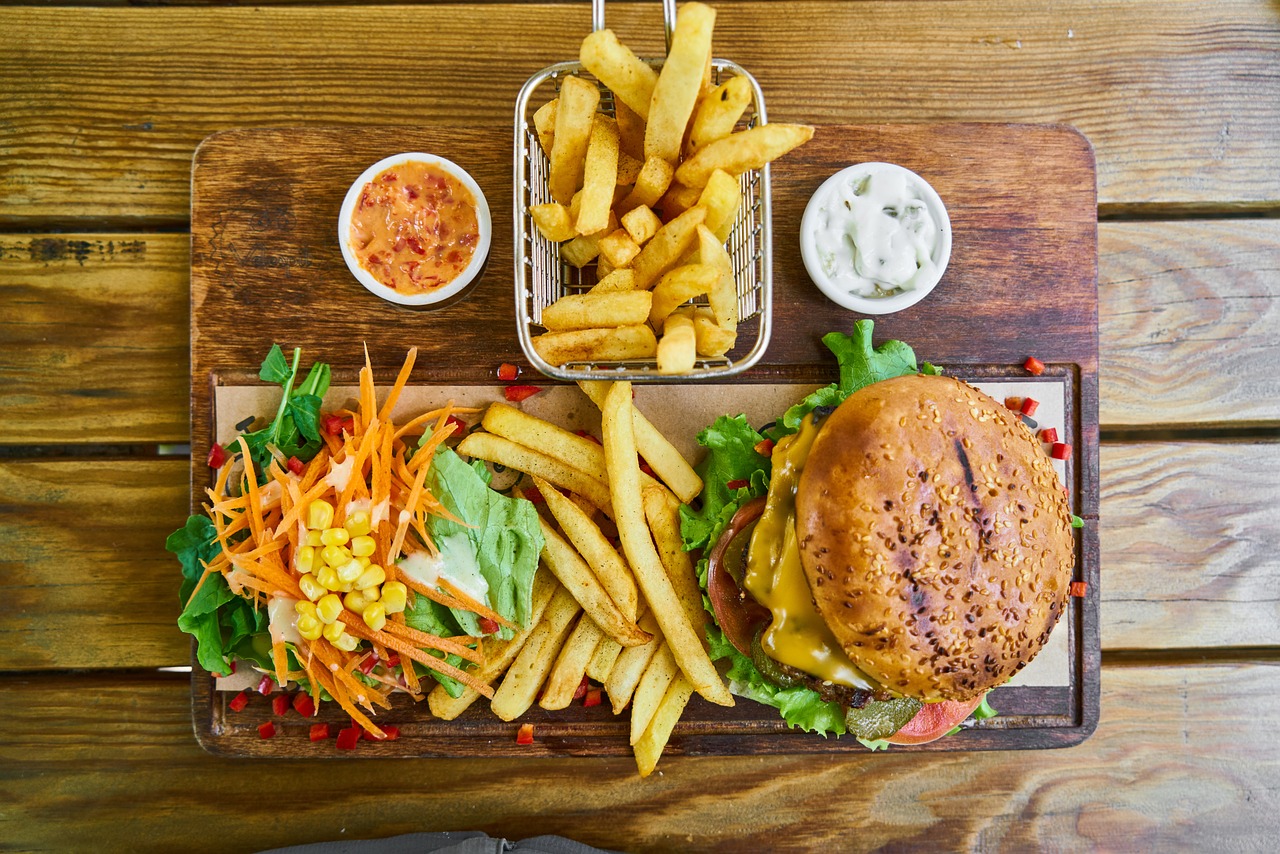 Pre-reading questions:
I will read each question. Then, please answer them.
What is your favorite Japanese food?
Do you like Western food? Which one is your favorite?
Vocabulary:
I will read the words, meanings, and sample sentences. Then, repeat after me.
factor /FAK-ter/

[noun] – a fact or situation that influences the result of something
The weather was a significant factor in the cancellation of the outdoor event.

critic /KRIT-ik/

[noun] – someone who says that they do not approve of someone or something
The art critic wrote a scathing review of the gallery's latest exhibition, criticizing the lack of originality and artistic depth.

nonetheless /nuhn-thuh-LES/

[adverb] – despite what has just been said or done
The experiment didn't yield the expected results, but nonetheless, it provided valuable insights for future research.

dynamic /dahy-NAM-ik /

[adjective] – continuously changing or developing
The dynamic nature of the business world requires individuals to adapt quickly to new trends and technologies.

adapt /uh-DAPT/

[verb] – to change, or to change something, to suit different conditions or uses
As a foreign exchange student, she had to quickly adapt to a new language and culture.
Article reading:
Please read the whole article. Then, I will check your pronunciation and intonation.
A culinary trend has emerged in China, with more Chinese people embracing what is known as "white people meals." This trend involves Chinese consumers seeking and enjoying Western-style dishes, reflecting the evolving tastes and influences in China's gastronomic landscape.
Factors contributing to this trend include globalization, increased exposure to Western culture, and a desire for culinary exploration. Western-style dishes like hamburgers, sandwiches, pasta, and pizza are widely available in major Chinese cities, catering to the growing demand for these "white people meals." Restaurants and cafes specializing in Western cuisine have also gained popularity, attracting both Chinese customers and expatriates. Many Chinese consumers view these "white people meals" as symbols of modernity and sophistication, representing a departure from traditional Chinese cuisine. However, the trend has sparked debates on cultural appropriation and the preservation of culinary traditions. Critics argue that it may dilute Chinese culinary heritage and traditional flavors. Nonetheless, the emergence of the "white people meals" trend demonstrates China's dynamic food culture. It showcases Chinese consumers' willingness to embrace and adapt to diverse culinary influences from around the world, highlighting shifting culinary preferences and a desire for new gastronomic experiences. As China becomes more interconnected globally, its citizens are increasingly open to trying new foods and exploring a variety of flavors.
Comprehension questions
I will read each question. Then, please answer them based on the article.
What is the culinary trend mentioned in the article, and why are more Chinese people embracing it?
What types of Western-style dishes are popular in China as part of this trend, and where can they be found?
How do some Chinese consumers perceive these "white people meals," and what do they represent to them?
What concerns have been raised about this trend, and how do some critics view it?
According to the article, what does the emergence of the "white people meals" trend reveal about China's food culture and the preferences of its citizens?
Discussion questions
I will read each question. Then, please answer them.
Have you ever tried any Western-style dishes, like hamburgers or pasta? If so, could you share your experience? What did you like about them? If you haven't tried Western-style dishes yet, what do you think might be interesting or challenging about trying them for the first time?
How do you think globalization and increased exposure to Western culture have influenced the culinary preferences of people in China?
Do you believe that embracing Western-style dishes in China is a sign of cultural openness?
What are some potential benefits and drawbacks of the "white people meals" trend in China?
How do you think the "white people meals" trend reflects the changing culinary landscape and evolving tastes of Chinese consumers?
Listening: