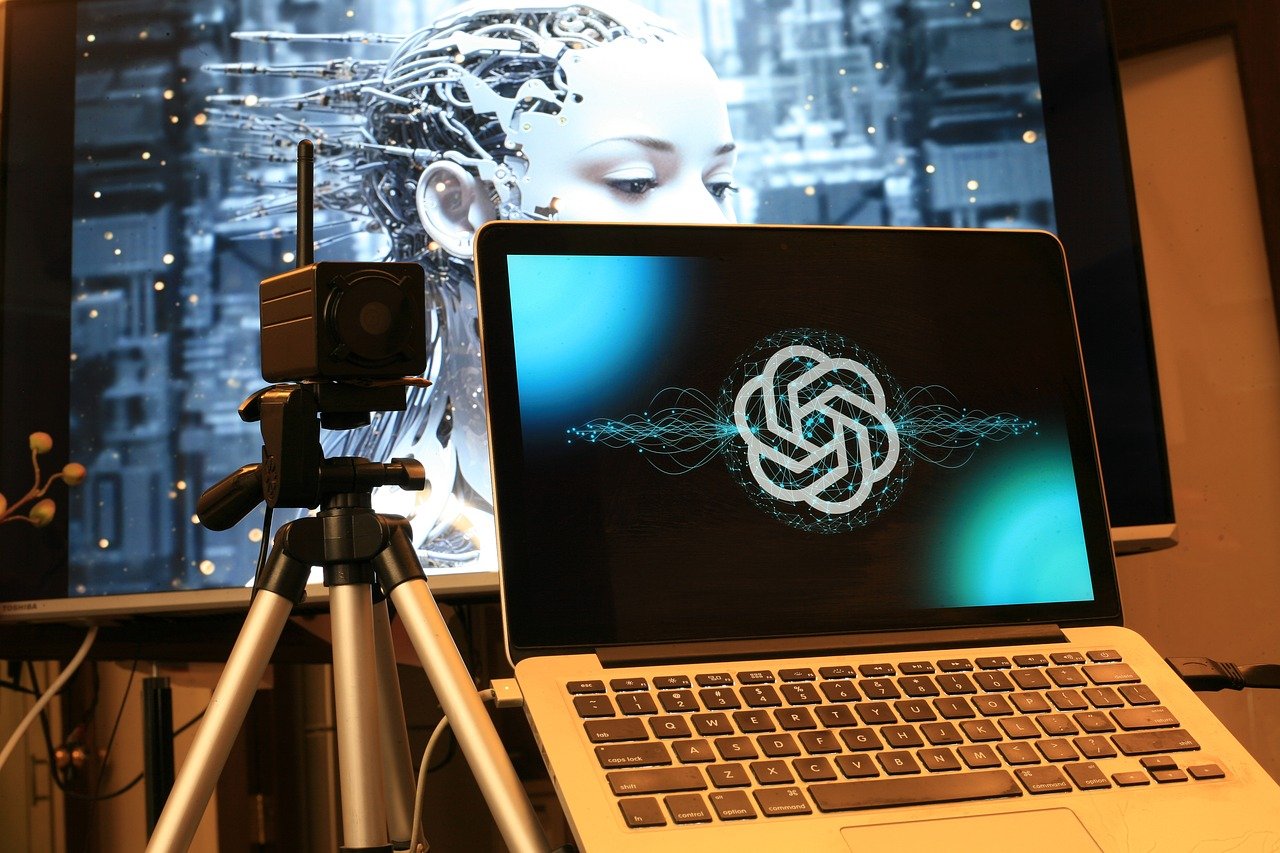 Pre-reading questions:
I will read each question. Then, please answer them.
What is an AI-powered chatbot?
What are some common use cases for AI-powered chatbots?
Vocabulary:
I will read the words, meanings, and sample sentences. Then, repeat after me.
concern /kuhn-SURN/

[noun] – a worried or nervous feeling about something, or something that makes you feel worried
She expressed her concern about the safety of the new construction project in the neighborhood.

accuracy /AK-yer-uh-see/

[noun] – the fact of being exact or correct
The scientist emphasized the importance of data accuracy in conducting reliable experiments.

intellectual /in-tl-EK-choo-uhl/

[adjective] – relating to your ability to think and understand things, especially complicated ideas
The professor was renowned for her intellectual prowess and ability to delve into complex philosophical concepts.

commitment /kuh-MIT-muhnt/

[noun] – a promise or firm decision to do something
He showed his commitment to the team by attending every practice and giving his best effort in every game.

significant /sig-NIF-i-kuhnt/

[adjective] – important or noticeable
The company's decision to invest in renewable energy sources is a significant step towards reducing its carbon footprint.
Article reading:
Please read the whole article. Then, I will check your pronunciation and intonation.
US regulators are investigating OpenAI, an AI company, over concerns about its ChatGPT model. The Federal Trade Commission (FTC) has asked OpenAI for information on how they address risks related to false or harmful statements generated by ChatGPT. This investigation reflects the increasing focus on ethics and consumer protection in AI technology. ChatGPT's ability to provide human-like responses quickly has the potential to change how people find information online. However, debates have arisen about response accuracy, training data use, and potential violations of intellectual property rights. The FTC's inquiry aims to understand how OpenAI manages the risks of generating false or harmful information and complies with data privacy regulations.
OpenAI's CEO, Sam Altman, has expressed the company's commitment to user privacy and safety. He has also called for regulatory frameworks and oversight to address the challenges of AI technology. The FTC's investigation follows Altman's testimony before Congress, where he highlighted responsible AI development and collaboration with government agencies. This investigation emphasizes the need for regulations to address the risks and ethical implications of AI models. The outcome will have significant implications for the future of AI technologies and the protection of consumer interests in an AI-driven world.
Comprehension questions
I will read each question. Then, please answer them based on the article.
What is the Federal Trade Commission (FTC) investigating OpenAI for?
Why is there increasing focus on ethics and consumer protection in AI technology?
How does ChatGPT's ability to provide human-like responses quickly impact how people find information online?
What are some of the debates that have arisen about ChatGPT?
What is OpenAI's CEO, Sam Altman, committed to in terms of user privacy and safety?
Discussion questions
I will read each question. Then, please answer them.
Have you ever used an AI-powered chatbot or virtual assistant to get information or assistance? If so, what was your experience like? Were the responses helpful and effective? If not, what are your opinions on the use of AI chatbots in providing information and assistance to users?
How do you think you could tell if the information you find online is accurate or false when it is generated by AI systems?
Do you believe that it is important to have rules and supervision in place to make sure that AI technologies are developed and used responsibly?
What do you think about the ethical considerations surrounding AI technology, particularly when it comes to generating false or harmful information?
What steps should be taken to ensure transparency, accountability, and user privacy in the development and deployment of AI models?
Listening: