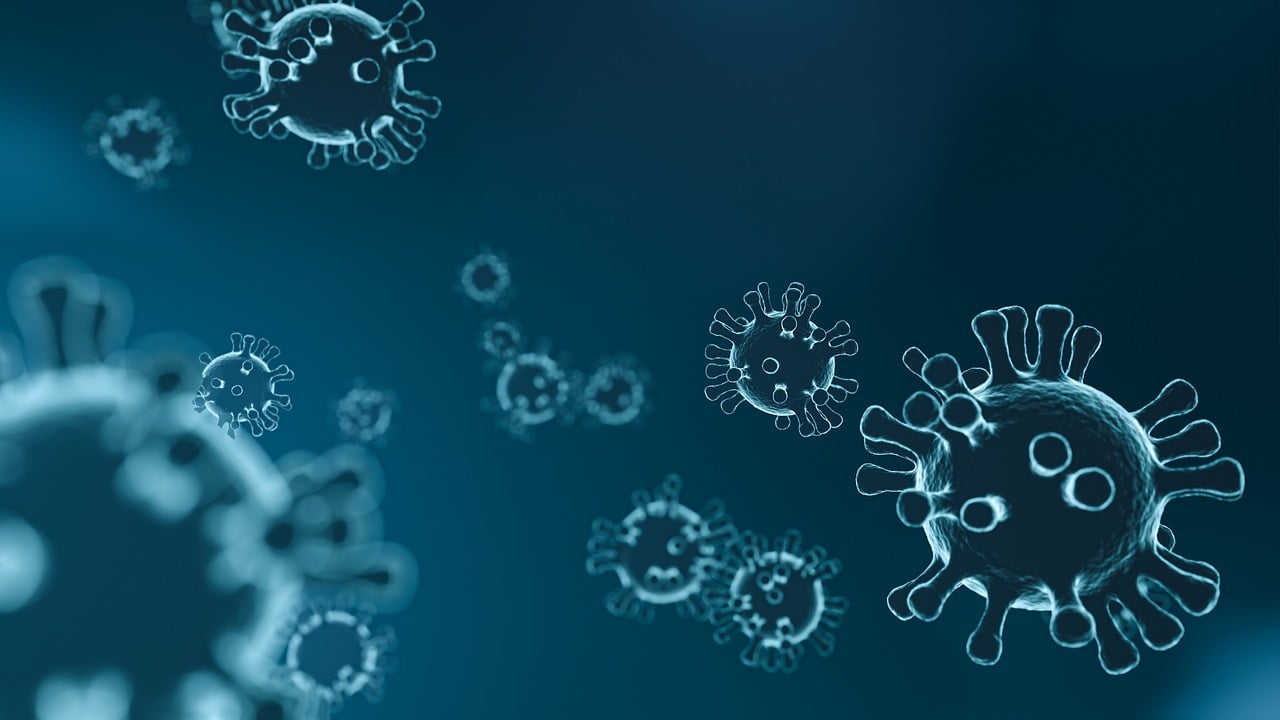 Pre-reading questions:
I will read each question. Then, please answer them.
講師がそれぞれの質問を読むので答えましょう。
Have you heard of any recent outbreaks of viral diseases in the news?
Have you ever been vaccinated against a specific viral disease?
Vocabulary:
I will read the words, meanings, and sample sentences. Then, repeat after me.
単語、意味、例文を読みます。講師に続いて音読しましょう。
rare /rair/

[adjective] – not common or frequent; very unusual
Seeing a shooting star is a rare and magical experience.

district /DIS-trikt/

[noun] – an area of a country or town that has fixed borders that are used for official purposes, or that has a particular feature that makes it different from surrounding areas
The historic district of the city is known for its beautifully preserved architecture.

virus /VAHY-ruhs/

[noun] – a very small organism that causes disease in humans, animals, and plants
The flu is caused by a type of virus.

difficulty /DIF-i-kuhl-tee/

[noun] – the fact of not being easy to do or understand
She encountered difficulty in solving the complex math problem.

face /feys/

[verb] – to deal with a difficult situation
She had to face the reality of her financial situation.
Article reading:
Please read the whole article. Then, I will check your pronunciation and intonation.
記事を音読しましょう。講師はあなたの発音とイントネーションを確認します。
In southern India's Kerala state, there is a Nipah outbreak. This is a rare and dangerous sickness that has caused two individuals to be affected. To prevent its spread, schools are closed, and many tests are being done. The leader of the state, Pinarayi Vijayan, has told people in Kozhikode district to be careful and follow the rules. This is the fourth time this has happened in Kerala since 2018. Vijayan says it is important to stay calm and not be too scared.The Nipah virus can spread from animals, food, or contaminated surfaces. It causes symptoms like headaches, fatigue, and, in severe cases, difficulty breathing and brain problems. There's no vaccine or definitive treatment. In Kerala, over 700 close contacts were identified, with 77 at high risk. Some schools are closed, and precautions are taken in seven villages. In 2018, Kerala faced a major Nipah outbreak, with 17 individuals affected. The virus was first found in Malaysia in 1998–1999, leading to pig culling. It mainly comes from infected pigs but can spread from person to person. The Nipah virus is a significant concern for the World Health Organization, prompting intensive research.
True or False:
Read the sentences and identify if they are true or false based on the article.
文章を読んで、記事に基づいて正誤を答えましょう。
The Nipah outbreak in Kerala is the first time it has happened since 2018.
The Nipah virus is rare and dangerous.
There is a vaccine available for the Nipah virus.
The symptoms of Nipah virus include headaches, fatigue, and difficulty breathing.
The Nipah virus prompted pig culling in Malaysia in 2018.
Fill in the blanks:
Choose the correct word from the table then fill in the blanks.
適切な言葉を選んで空欄を埋めましょう。
| | | | | |
| --- | --- | --- | --- | --- |
| rare | district | virus | difficulty | face |
It's important to __________ challenges with a positive attitude.
This __________ is known for its thriving arts community and vibrant nightlife.
The advanced level of the puzzle added an extra layer of __________.
The flu __________ can spread rapidly in a crowded environment, leading to outbreaks in schools and workplaces.
This species of bird is so __________ that it's considered endangered.
Listening: