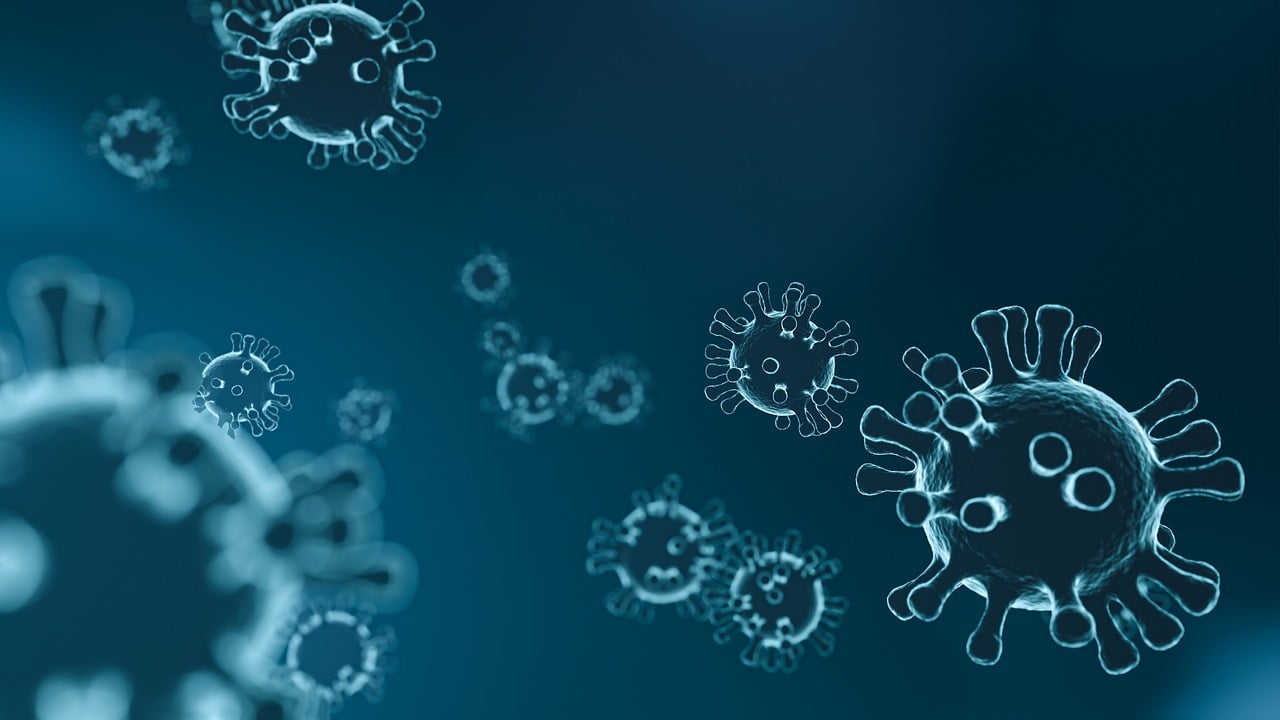 Vocabulary:
I will read the words, meanings, and sample sentences. Then, repeat after me.
outbreak /OUT-breyk/

[noun] – a time when something suddenly begins, especially a disease or something else dangerous or unpleasant
The sudden outbreak of the flu led to a surge in hospital admissions.

underway /UHN-der-wey/

[adjective] – If something is underway, it is happening now
The construction project is underway and expected to be completed by next year.

succumb /suh-KUHM/

[verb] – to give in, yield, or surrender to something, often a force, temptation, or pressure
Despite his best efforts, he eventually succumbed to the temptation and ate the entire cake.

deem /deem/

[verb] – to consider or judge something in a particular way
After careful consideration, she deemed it best to decline the offer.

prompt /prompt/

[verb] – to make something happen
The manager's inspiring speech prompted the team to work together with renewed energy and determination.
Article reading:
Please read the whole article. Then, I will check your pronunciation and intonation.
Kerala, in southern India, faces a Nipah virus outbreak, a rare and potentially life-threatening disease, resulting in two individuals affected. To contain its spread, schools are closed, and extensive testing is underway. Kerala's Chief Minister, Pinarayi Vijayan, has confirmed the virus in the Kozhikode district, stressing caution and guideline adherence. This is the fourth outbreak in the state since 2018, with Vijayan urging residents to approach the situation prudently without succumbing to fear.
The Nipah virus is a zoonotic pathogen, meaning it can be transmitted from animals to humans. However, it can also spread through contaminated food or direct human contact. Infection can lead to a range of symptoms, from mild to severe, typically starting with headaches and drowsiness but potentially progressing to a critical condition within days. Additionally, it can cause acute respiratory syndrome, affecting the lungs' ability to supply sufficient oxygen to the body, and fatal encephalitis, an inflammation of the brain. Presently, there is no vaccine available, and treatment options are limited to supportive care. Kerala has identified 700+ close contacts, with 77 deemed "high risk" and advised to self-isolate. Some schools in Kozhikode have closed, and seven villages are designated "containment zones." Kerala faced a major Nipah outbreak in 2018, leading to 17 affected individuals and extensive contact-tracing efforts. The virus was first identified in Malaysia in 1998–1999, prompting significant pig culling. While most infections came from contact with infected pigs or tissues, human-to-human transmission, especially among caregivers, has been observed. The Nipah virus remains a top concern for the World Health Organization, requiring urgent research and development.
Discussion Questions:
I will read each question. Then, please answer them.
Have you ever heard of the Nipah virus before reading this article? If yes, what did you already know about it? If not, what are your initial thoughts or impressions after learning about it?
Have you ever experienced or witnessed efforts by a community or government to respond to a disease outbreak like the Nipah virus? If yes, what was your impression of the response? If not, how do you think you might react in such a situation?
Do you think it's important for global health organizations to prioritize research and development efforts to address rare and potentially deadly diseases like the Nipah virus?
Given that the Nipah virus is zoonotic, how do you think this outbreak might impact local animal and agricultural practices in the affected areas?
Considering the severity of the Nipah virus and the challenges in treatment and prevention, what steps do you think are crucial for global health organizations to take in order to address this threat effectively?
Summarization
Please summarize the whole article using your own words and expressions. You will have one minute to prepare before you answer.
Describe:
Please explain the definition of each word listed below based on your understanding. You can provide example sentences if needed.
caution
guideline
transmission
vaccine
self-isolate
Listening: