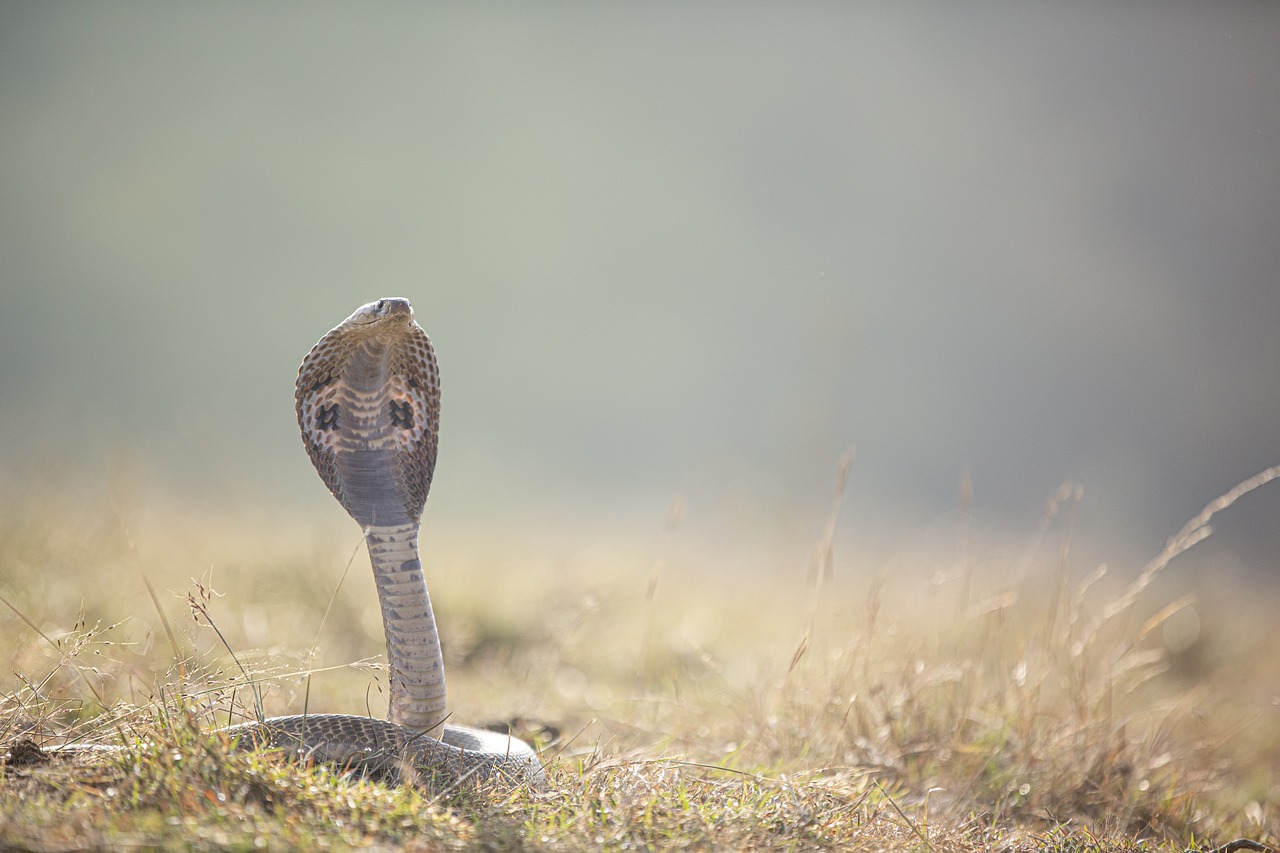 Pre-reading questions:
I will read each question. Then, please answer them.
講師がそれぞれの質問を読むので答えましょう。
Have you ever encountered a snake?
Do you think all snakes have venom?
Vocabulary:
I will read the words, meanings, and sample sentences. Then, repeat after me.
単語、意味、例文を読みます。講師に続いて音読しましょう。
increase /in-KREES/

[verb] – to make something larger in amount or size
Eating healthy foods can help you increase your energy and feel better.

issue /ISH-oo /

[noun] – a subject or problem that people are thinking about and talking about
The issue of climate change is a global concern that affects everyone on the planet.

calm /kahm/

[adjective] – quiet or peaceful period or situation
Sitting by the beach and listening to the gentle waves is my idea of a calm and relaxing afternoon.

bandage /BAN-dij/

[noun] – a long, narrow piece of cloth that is tied around an injury or a part of someone's body that has been hurt
After she cut her finger, she wrapped a bandage around it to stop the bleeding and protect the wound.

environment /en-VAHY-ruhn-muhn/

[noun] – the air, water, and land in or on which people, animals, and plants live
We all need to do our part to protect the environment by reducing waste and conserving energy.
Article reading:
Please read the whole article. Then, I will check your pronunciation and intonation.
記事を音読しましょう。講師はあなたの発音とイントネーションを確認します。
Australia is experiencing an extremely hot winter, raising concerns at the Australian Reptile Park. This unusual warmth has caused venomous snakes to emerge early due to global warming and increased winter rainfall, leading to more snake-related issues. The Reptile Park emphasizes that snakes don't intend to harm humans, but most snakebites occur when people try to capture or kill them. It's crucial not to do this and instead learn how to respond to a snakebite, which can become life-threatening in just 30 minutes. To help, keep the person calm, remove jewelry and watches, bandage the entire limb, and ensure your yard is free of snake-friendly environments like woodpiles.Global warming is happening because of too much fossil fuel use. Australia and the United Kingdom are both getting hotter. Last month, New South Wales had its fourth-hottest July ever, with the whole country 1.2 degrees hotter than usual. The UK had its hottest June this year. Due to the heat, more pet snakes are escaping in the UK, causing concern for the RSPCA.
True or False:
Read the sentences and identify if they are true or false based on the article.
文章を読んで、記事に基づいて正誤を答えましょう。
Australia is currently experiencing an extremely cold winter.
The unusual warmth in Australia is causing venomous snakes to emerge early due to global warming and increased winter rainfall.
The Australian Reptile Park suggests that snakes intentionally want to harm humans.
It is essential to learn how to respond to a snakebite, as it can become life-threatening within 30 minutes.
In the United Kingdom, rising temperatures have led to a decrease in pet snake escapes, according to the article.
Fill in the blanks:
Choose the correct word from the table then fill in the blanks.
適切な言葉を選んで空欄を埋めましょう。
| | | | | |
| --- | --- | --- | --- | --- |
| increase | issue | calm | bandage | environment |
It's essential to stay __________ during an emergency to make rational decisions.
Protecting the natural __________ is crucial for the well-being of future generations.
The recent __________ in temperature is a cause for concern among climate scientists.
Please apply a clean __________ to the wound to prevent infection.
The main __________ with the new software is its compatibility with older systems.
Listening: