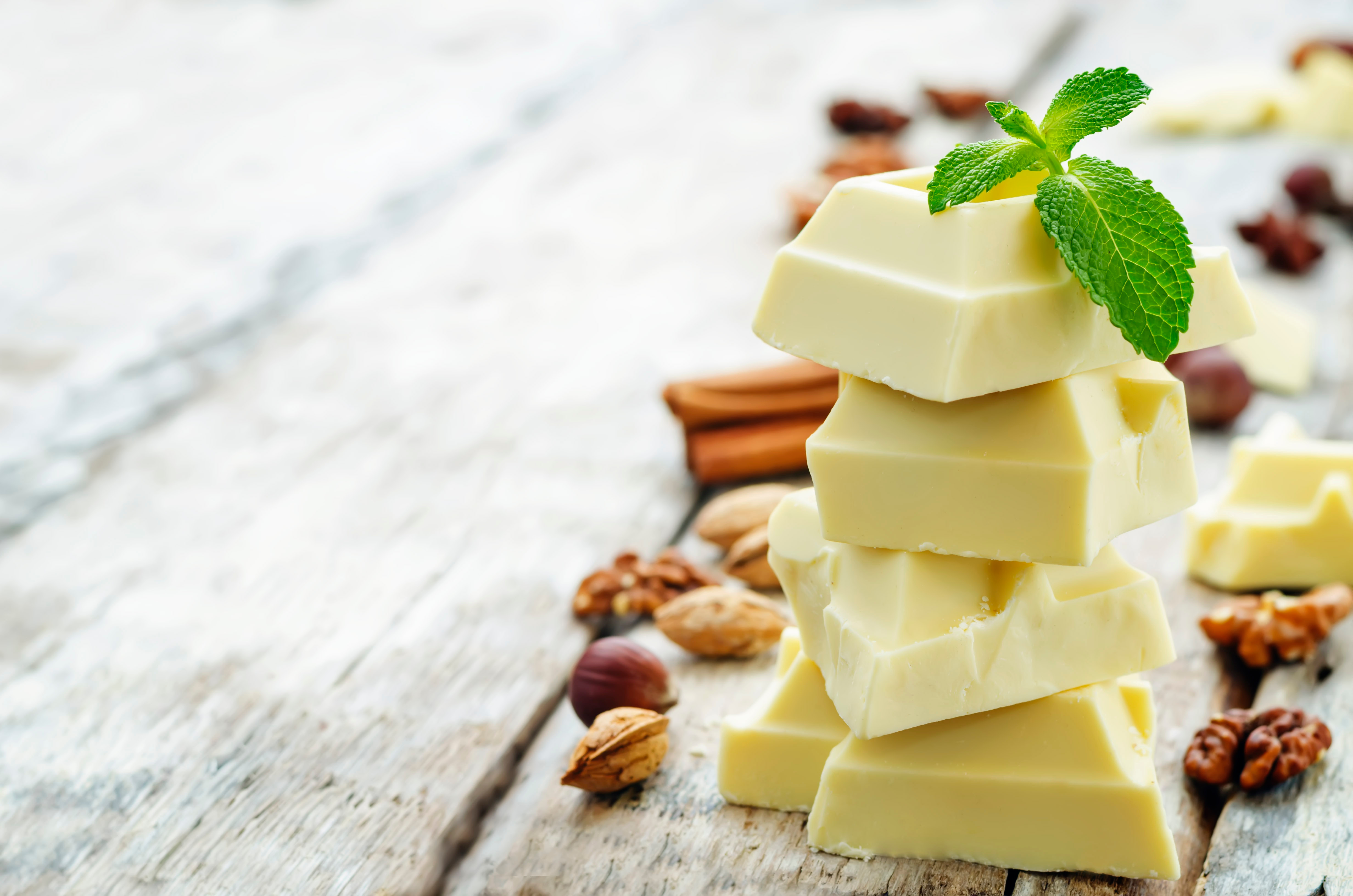 Pre-reading questions:
I will read each question. Then, please answer them.
What types of chocolate do you like the most?
What sweets are popular in your country? Please tell me more about them.
Vocabulary:
I will read the words, meanings, and sample sentences. Then, repeat after me.
treat /treet/

[noun] – a type of food that is eaten in addition to your usual meals, usually something sweet
Try not to give the children too many snacks and treats.

melt /melt/

[verb] – to turn from something solid into something soft or liquid, or to cause something to do this
First, melt a lump of butter in the frying pan.

crunchy /KRUHN-chee/

[adjective] – (of food) firm and making a loud noise when it is eaten
Shiki doesn't like crunchy food. They're too dry for him.

savor /SEY-ver/

[verb] – to enjoy food or an experience slowly, in order to appreciate it as much as possible
Take your time and savor the meals prepared for you.

please /pleez/

[verb] – to make someone feel happy or satisfied, or to give someone pleasure
Well-designed books easily please my brother.
Article reading:
Please read the whole article. Then, I will check your pronunciation and intonation.
Men are expected to give women a selection of candy-colored treats to express their love and celebrate Valentine's Day. In Japan, though, things are a bit different.
Those who received chocolates on February 14 respond on March 14 to the people who gave them the chocolates. On Valentine's Day, it's usual to gift chocolate, but what do men give on White Day?
Love or hate for marshmallows
Marshmallows dipped in chocolate were once thought to be a way of returning the girl's feelings. However, because marshmallows melt and dissolve, they are increasingly becoming connected with the message "I dislike you."
Cookies of friendship
Unlike candy and marshmallows, cookies are crunchy, like "casual" or "dry" relationships. "You're simply a friend" is then assumed to be the meaning of these crusty treats.
The sweetness of hard candy's "I like you"
Candy is something that you keep in your mouth for a long time, savoring its sweet taste. This is something that will please them if they like you.
White Day is celebrated with its own set of events, such as specific sections at candy shops, department stores, and supermarkets. If you received chocolate on Valentine's Day, try giving something back on March 14!
Comprehension questions
I will read each question. Then, please answer them based on the article.
When do men who received chocolates on Valentine's Day respond to the gifter?
Based on the article, what were chocolate-dipped marshmallows once thought to be?
Why are marshmallows increasingly becoming connected with the message of dislike?
According to the article, what do cookies mean when given on White Day?
Which among the three gifts signifies that the man likes the person back?
Discussion questions
I will read each question. Then, please answer them.
Do you think women in other countries (particularly in the west) should give back to men on Valentine's Day? Why or why?
Do some men give gifts on White Day despite not receiving anything on Valentine's Day? What are your thoughts about them?
How would you react if you received marshmallows on White Day?
In your opinion, should White Day be celebrated worldwide?
Is the tradition for White Day still celebrated up to this day in your country? Please tell me more about it.
Listening: