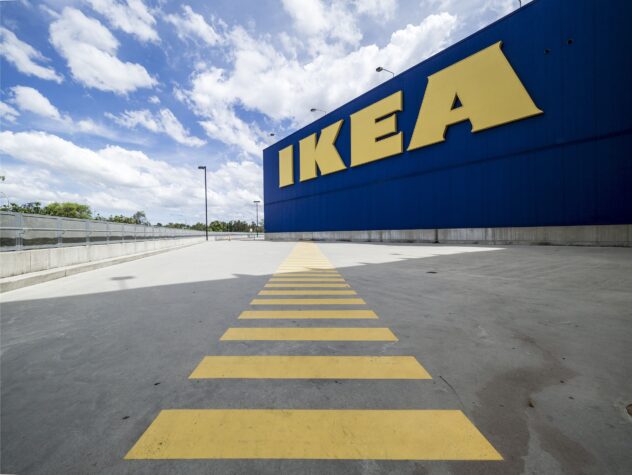 Pre-reading questions:
I will read each question. Then, please answer them.
How often do you shop for furniture?
What are some popular furniture brands in your country?
Vocabulary:
I will read the words, meanings, and sample sentences. Then, repeat after me.
alter /AWL-ter/

[verb] – to change something, usually slightly, or to cause the characteristics of something to change
My grandmother wants to alter our new sofa.

stool /stool/

[noun] – a seat without any support for the back or arms
They bought 10 stools for the office.

participate /pahr-TIS-uh-peyt/

[verb] – to take part in or become involved in an activity
Jenna will be participating in the planting activity.

impact /IM-pakt/

[noun] – a powerful effect that something, especially something new, has on a situation or person
They talked about the negative impact of rising oil prices.

trade /treyd/

[verb] – to buy and sell goods or services, especially between countries
I'll trade these books at the market.
Article reading:
Please read the whole article. Then, I will check your pronunciation and intonation.
IKEA announced on March 31, 2022, that it is permanently implementing its Buy Back & Resell program across 37 US stores starting April 1 after its testing phase last summer. The program is applicable only to personally-used IKEA furniture that is fully functional. The Swedish furniture company won't accept items that have been altered in any way. Here are some of the returnable items: office drawer cabinets, sideboards, bookcases, small tables, cabinets, dining tables, desks and chairs, and stools without upholstery. Non-IKEA-branded products and recalled items are excluded.
The company will install a section for the "gently used" items that are approved for resale at discounted prices in participating stores. IKEA has already launched a buyback program in the United Kingdom and Ireland in 2021 as part of its plan to reduce its environmental impact. Customers there can trade in gently used products in excellent condition and get store credit worth up to 50% of the original sale price. Secondhand items in "very good" condition earn a 40% credit, and "well-used" products with several scratches get 30% of the original price. There are currently 465 IKEA stores worldwide.
Comprehension questions
I will read each question. Then, please answer them based on the article.
How many stores in the US are participating in the Buy Back & Resell program?
What items won't IKEA accept?
What are some of the returnable items?
What does IKEA plan to reduce?
How much credit can well-used products with several scratches earn?
Discussion questions
I will read each question. Then, please answer them.
What factors do you consider when choosing furniture?
Do you know how to repair household items? If not, would you be willing to learn?
You just found a box of old books in your house that you no longer need. What would you do with them?
Do you think IKEA stores in Asia should also implement the Buy Back & Resell program?
In your opinion, why is it important for companies to have environmental initiatives?
Listening: